Chinese tour operators show great interest towards the destination at Mali tourism workshop
Mali National Tourism Agency educated Chinese tour operators through a workshop in Beijing.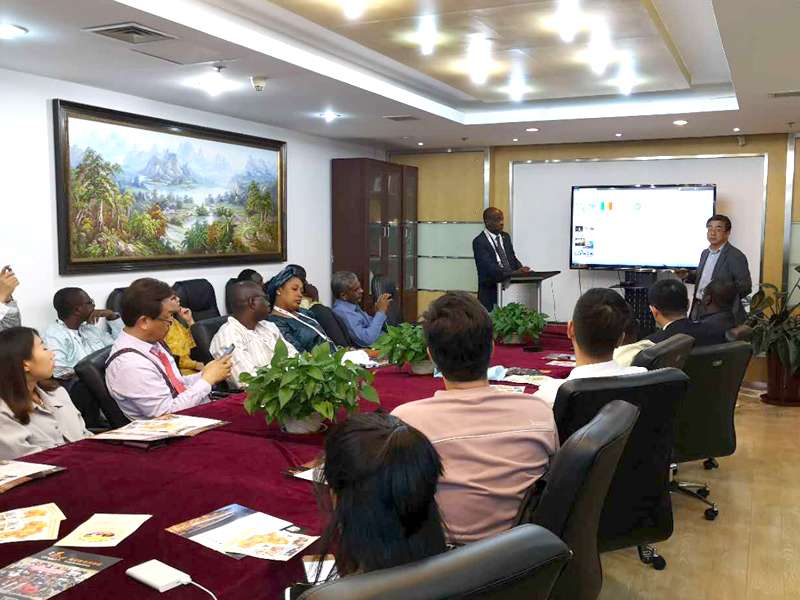 The workshop was the icing on a cake of the tourism delegation led by Deputy Director General of
Mali National Tourism Office
Mr. Moctar BA coming to Beijing to attend the COTTM 2019 where tourism officials and incoming tour operators from Mali met with countless Chinese outbound tour operators and corporate travel organizers.
At COTTM 2019, many visitors are attracted to the booth

and willing to know more about Mali.

Mr. Moctar BA was discussing the close tourism links and bright prospects of cooperation between China and Africa

on a

panel at COTTM 2019.
Located in West Africa, Mali boasts great culture, hospitable minds, and amazing landscapes. The nation has four UNESCO World Heritage Sites, including the well-known city of Timbuktu, Bandiagara Escarpment, Djenné and the Tomb of Askia. The Great Mosque of Djenné is considered by many architects to be one of the greatest achievements of the Sudano-Sahelian architectural style.
As a new destination for Chinese tourists, Mali offers various possibilities for the Chinese outbound market.
The presentation of Mr. Moctar BA focused on the strong characteristics of Mali,
and
Chinese tour operators would have a better understanding of how to sell Mali after participating in the workshop.
Commenting on the feedback from the tour operators, CEO of World Travel Online and CBN Travel&MICE, Dr. Adam Wu, stated that the workshop has been an excellent point to entice Chinese tour operators to broaden their knowledge of the destination.