Ten important Chinese outbound tour operators and media took part in Mali's first ever fam trip, giving them a firsthand view of travel destinations in Mali. Supported by
World Travel Online
and
CBN Travel&MICE
,
Mali National Tourism Promotion Agency
hosted the trip from November 25th – December 2nd, 2018. Mr. Sidy Keita - Director General of Mali Tourism Promotion Agency (APTM) and his deputy Mr. Moctar BA led the officials of APTM to greet the Chinese tour operators and media at the International Airport of Bamako, Capital of Mali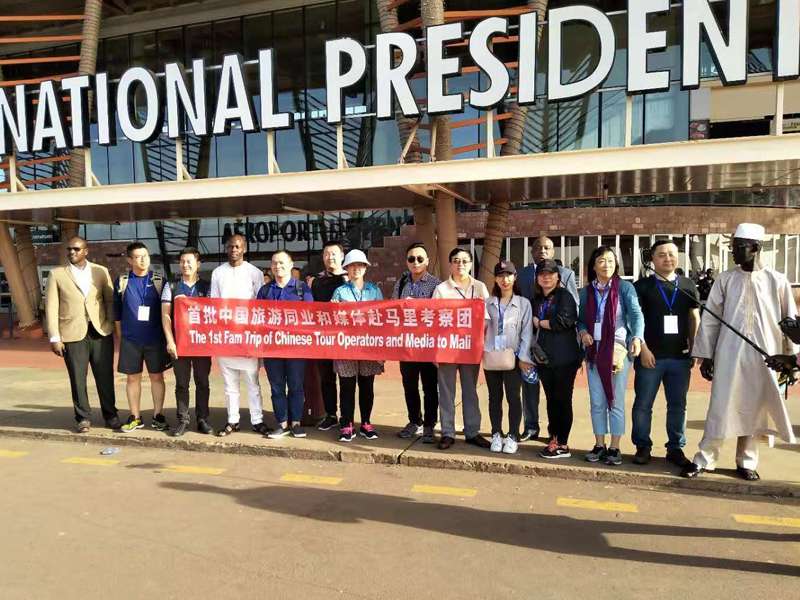 The Minister of Crafts and Tourism of Mali, Ms. Mme Nina Wallet INTALLOU offered a special reception in the new 5 star hotel - Sheraton in Bamako where Dr Wu responded with thanks on behalf of the delegation from China.

Dr. Wu took the photo with Mr. Sidy Keita (left)

and his deputy Mr. Moctar BA (right) and discussed the cooperation plans with Chinese operators in the coming years.
A workshop and a B2B meeting were held for better communication
when the delegation visiting Bamako, the capital of Mali, and this helped to enhance understanding of both sides.
Representatives from Mali National Tourism Promotion Agency showcased some of the best that Mali has to offer during the week-long fam trip. The delegation was able to enjoy the highlights in Mali, such as museums and heritages, tradition tribes, and the Niger River.
| | |
| --- | --- |
| | |
| National Museum of Mali presents permanent and temporary exhibits on the history of Mali, as well as the musical instruments, dress, and ritual objects associated with Mali's various ethnic groups. | Along with the "Old Towns of Djenné", the Great Mosque of Djenné was designated a World Heritage Site. It is a large banco or adobe building that is considered by many architects to be one of the greatest achievements of the Sudano-Sahelian architectural style. |
Dance is an integral part of the Malian culture. Dancers use symbolic gestures, masks, costumes, body painting and props to communicate.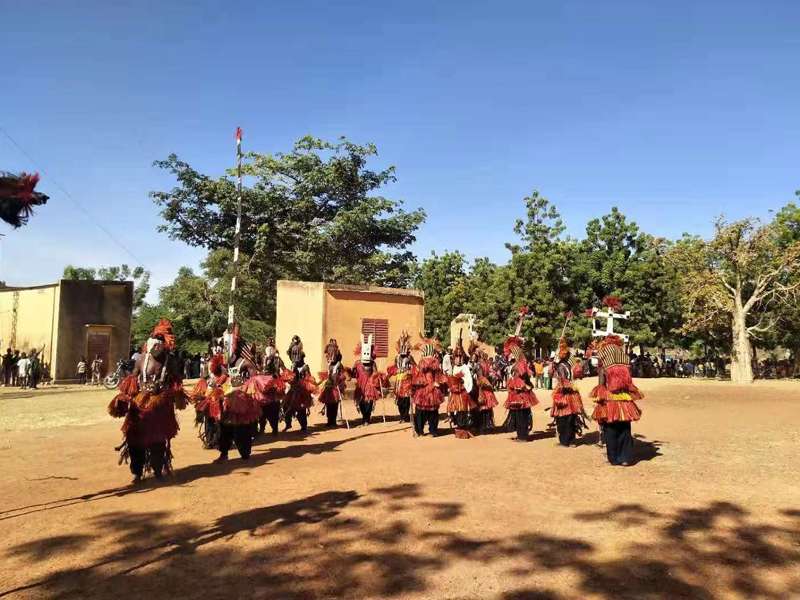 Dogon Mask Dance is one of the most mysterious dances
in the world.
On the edge of the Sahara Desert lies one of the world's most productive wetlands,
and the Inland Delta of the Niger River in Mali is a vast expanse of lakes, channels, and marshes.
CEO of
World Travel Online
and
CBN Travel & MICE
, Dr. Adam Wu, said: "This project will provide an ideal opportunity to raise awareness among agents, so they are confident and able to sell the destination effectively in China - the biggest source markets in the world. It is important that the trip exposes the unique authentic experience in Mali."
China is now the world's number one source market in tourism, accounting for 70 million overseas trips last year. The trip will allow the agents to return home and share their own experiences at the destinations and encourage travelers to choose Mali as a destination location.