CITM 2019: Interview with Mrs. Rupinder Brar, Additional Director General, Ministry of Tourism, Government of India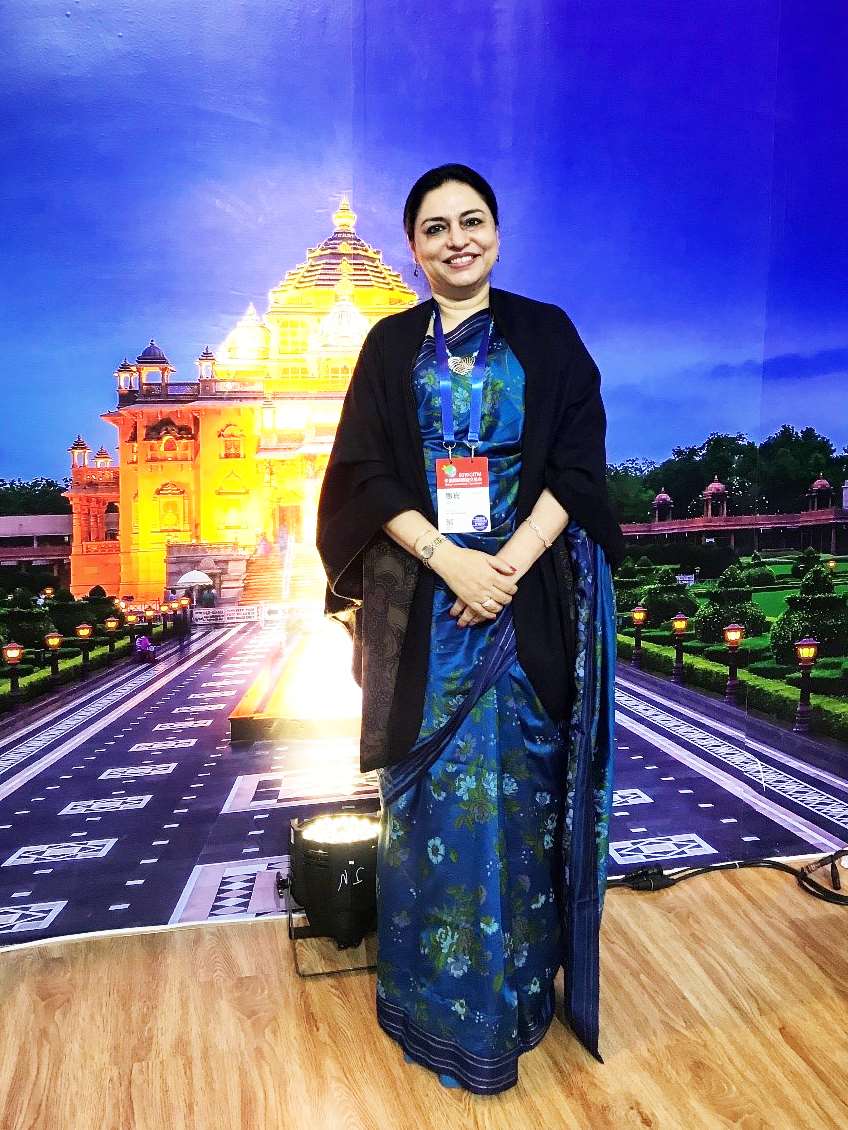 Mrs. Rupinder Brar, Additional Director General, Ministry of Tourism, Government of India

World Travel Online: Could you please tell us some details about the new 5-years e-visa for Chinese visitors?

Mrs. Rupinder Brar: so the government has introduced this new guideline in August, and they're very sure that it will increase the number of visitors coming to India from all over the world, also tremendously increase the number of Chinese visitors to India, because that was the need, and that's what the government has done.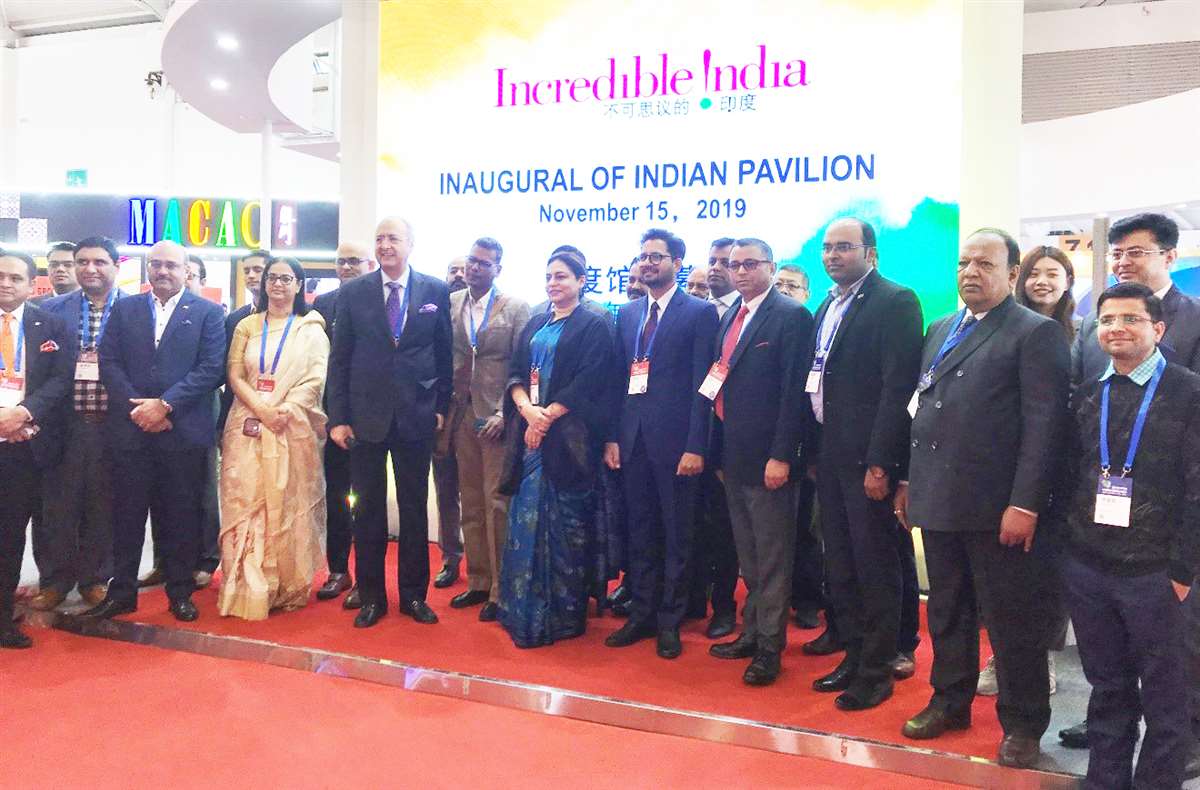 Inaugural of Indian pavilion at CITM 2019
World Travel Online: What is the plan of your Ministry to attract more Chinese visitors now and in the future?

Mrs. Rupinder Brar: happy to know from you there are lots of enquires, that's a very encouraging sign for us. As we go forward, as you can see what we do in CITM is to increase awareness about India, because what we feel is that there is not enough information available to the Chinese tourists about how to travel to India, and where to go, when to go to India, so in this week we had roadshows, in three different cities of your country. We started at Chengdu, then Chongqing, and Kunming also. The idea in these roadshows is to increase the awareness of different places of interests to Chinese tourists in India, and similarly many such seminars and roadshows will continue to happen. Above from that, we're planning to produce a lot many more movies, short movies on the digital platforms, so that it can bring more knowledge about different products of India.

India is an ancient civilization like your country, also a very large country, so there have many different products to attract tourists. There are deserts, heritage, culture, wildlife, mountain, temple, palaces, backwater, beaches, ... there is nothing we don't have. And we understand, because we are so diverse, we have to guide Chinese tourists to decide which place he or she can visit, because everybody who's working like this, has only few days of holidays, so everybody wants to do many things in their holidays, so we try and work with TOs to make packages in such a way that to get to visit places of your interests, and also get to not only see the places, but also to experience the life of India, and the food of India.

| | |
| --- | --- |
| | |
| Agra-TajMahal. Photo by www.incredibleindia.org | Backwater in Kerala. Photo by keralatourism.cn |

We're trying to encourage the development of many more resorts, and stay facilities including homestays in the different parts of India. People go and stay, you experience everyday life of India, and you also learn the local craft, you can design one for yourself to take away as a gift. And how to make curry, Indian curry, so lot of things are being encouraged. So when people come they can real live the life in India, also in the big way we have many facilities for yoga, and we believe people are really fond of yoga, so you're already known that 21st June has been declared as International Yoga Day. And yoga is not only good for your body, also good for your mind, inner balance, so we really encourage Chinese to come and live in some of our places where we have yoga camps, and we have practitioners of yoga, you can learn it from them, and also you can eat the food, which goes with that kind of living, the simple living, to detoxify your body.

World Travel Online: Now from last year, how many Chinese visitors have been to India?

Mrs. Rupinder Brar: The figure is about 300,000, it's very small, we believe that people in China don't know enough about India, and that's why they don't know where to go and how to go and what they will get. So we understand that, and we're working on that to make you have much more information about India.

World Travel Online: Most visitors place paramount important on safety when travelling overseas, what would you like to say to Chinese visitors wishing to visit India?

Mrs. Rupinder Brar: you know India is a peace-loving country, and you know that our father of the nation is Gandhi. India is a big country more than one billion people, what's important to remember is that if you see one incident happen anywhere, that's not about the country at all. The country is very peace-loving, also we would like to share with you a phrase in our language, literally translated into words: guests is like a God. So we encourage people to our country, we're very warm, and hospitable, show very high respect, and we really go out of our way to take care of our guests.