From 11, Sep to 15, Sep, Sharjah Commerce and Tourism Development Authority held its tourism roadshow in Beijing, Wuhan and Guangzhou. The roadshow was a big success, as it attracted the eyes of the players from Chinese tourism industry.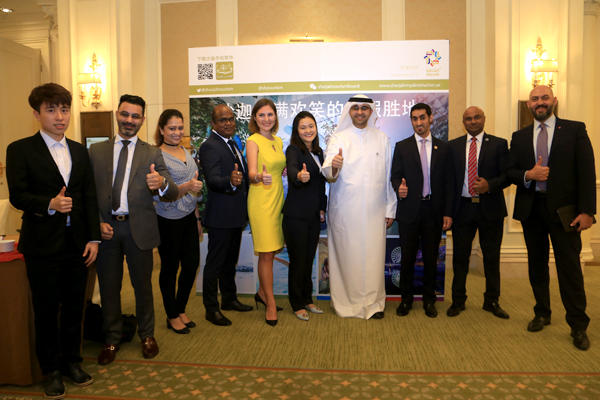 Sharjah Commerce and Tourism Development Authority
(SCTDA) kicked off its roadshow in Beijing on 11, September. The delegation, led by its Chairman - Mr. H.E. Khalid Jasim Al Midfa and Marketing Manager of SCTDA in Asia – Ms. Amber Gao, met hundreds of participants from Chinese outbound tourism industry, and discussed the cooperation possibility with them.
Mr. H.E. Khalid Jasim Al Midfa was

in an interview

Ms. Amber Gao was introduding the tourism resources
"Sharjah is a new destination for most of the Chinese," Ms. Amber Gao said, "We are here to promote Sharjah as a destination for family holidaymakers, and offer a special option for them, such as Al Montazah, Al Majaz, Al Noor Island, and Sharjah Aquarium. In addition, We have the most authentic Arabian culture, and we have parks, shopping malls, luxury resorts, as other UAE countries do. All of these tourism resources will make a special holiday experience for Chinese."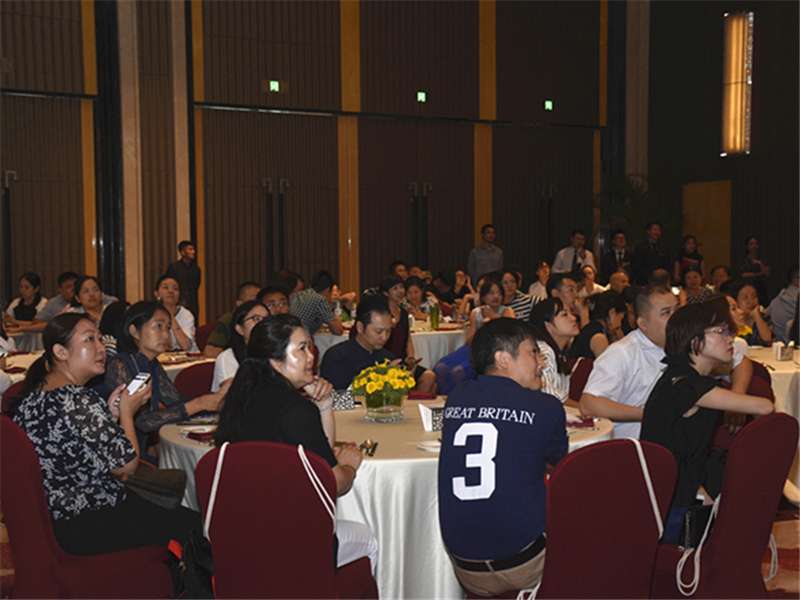 Chinese participantes were listening to the introduction carefully
The roadshow was highly supported by Chinese tourism industry, and most participants gave a positive response to both the resources and the event. They said the resources in Sharjah was unique, and if they were added to the itinerary, the tour products would be very special and competitive.
Both sides were knowing more about each other in the B2B secssion
SCTDA is now sparing no effort in promoting the emirate as a year-round destination. It is seeing China as its fastest-growing source market; the number of Chinese visitors to Sharjah increased by a 26.8% in the first half of 2017,when compared with the same period in 2016. Sharjah tourism eyes 200,000 Chinese visitors by 2020. Mr. H.E. Khalid Jasim Al Midfa concluded: "We are leaving no avenue unexplored in our efforts to meet our 2020 targets. The opening of a new office in Beijing reaffirms our commitment to ensuring the numbers from this market continue with steady growth."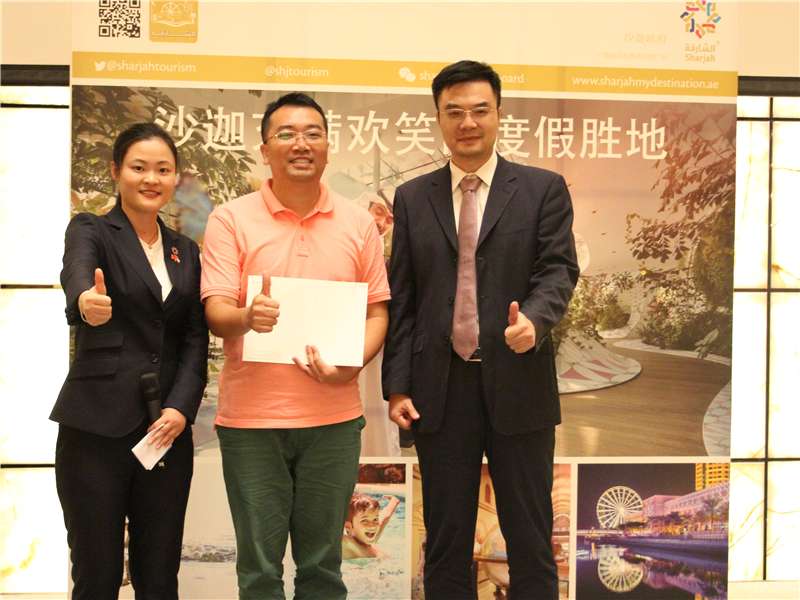 Ms. Amber Gao and Mr. Liang Xun, officer of Guangzhou Tourism Board,
gave the present to the winner of the lucky draw in Guangzhou
In fact, SCTDA not only sets its office in Beijing, but also launches its social media platforms, including Weibo and WeChat with the assistance of
China Business Network
, who are responsible for SCTDA daily operation in China. What's more, SCTDA regularly hosts Chinese travel industry and tourism media representatives on familiarisation trips to Sharjah, which provide a perfect opportunity to highlight the emirates offerings and future tourism development plans, as well as to explore different methods of cooperation to attract more Chinese visitors to the region.
Related News in Chinese: