COTTM2015, the only B2B event in China entirely dedicated to the China outbound travel and tourism sector, will take place from April 14-16.
Statistics provided by the China Tourism Academy indicate that the momentous Chinese Outbound Market accounts for over 98 million outbound trips a year, which puts travel expenditure in excess of $128 billion.
Based on this background, organized by Tarsus Group Plc, a renowned media group specializing in exhibitions, conferences, publishing and online media,
China Outbound Travel & Tourism Market 2015
(COTTM2015 for short) will take place at China (Beijing) National Agriculture Exhibition Center (CNAEC) from April 14-16.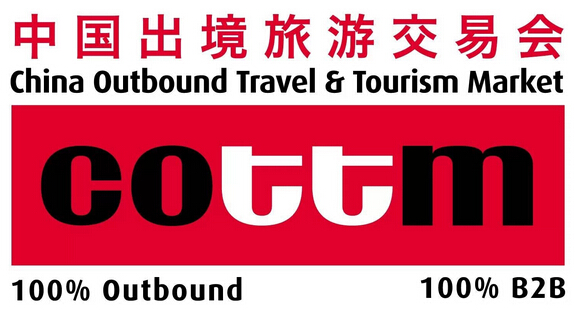 COTTM is the only B2B event in China entirely dedicated to the China outbound travel and tourism sector, as well as relevant professionals will have the best possible promotional platform to access the burgeoning Chinese outbound travel and tourism market at COTTM.
A combination of China's fast-emerging middle class, improved transport links and more favorable policies are all contributing to the boom of outbound tourism. COTTM is conveniently located in Beijing, the hub of this booming market and home to some of China's largest outbound tour operators.
Why You Should Exhibit:
·With a focus on visitor quality, the 2014 show was attended by over 3,298 Chinese trade buyers from the leading outbound tour operators and travel agencies.
·The 2014 edition saw 400 exhibitors representing 65 countries reflecting a truly global reach
·Located in the capital of China Beijing , COTTM is the perfect platform to display your products to a prime audience that is ready to buy.
·No other exhibition in China is 100% business to business and 100% outbound tourism focused. Take a stand at COTTM and meet serious buyers who you will only find at our show.
·Our high-calibre seminar programme for both visitors and exhibitors, as well as our extensive knowledge of operating in the region, ensures that by being at COTTM you can improve your knowledge of the Chinese travellers' preferences and requirements.
·China Tourism Academy (CTA), the dedicated research institute of China National Tourism Administration (CNTA), will release its Annual Report on China at out show.