Li Jinzao Meets with Iranian V.P. cum Head of Cultural Heritage, Handcrafts and Tourism Organization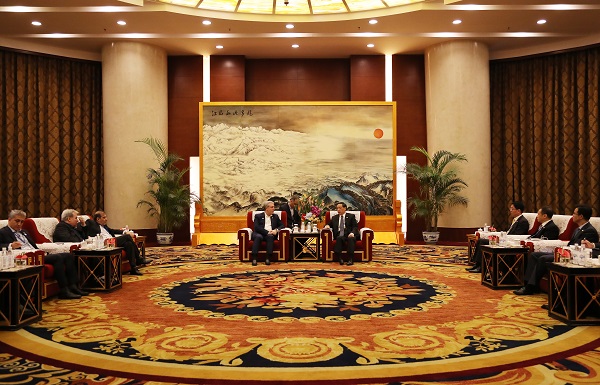 Accompanied by Vice Chairman Du Jiang, CNTA Chairman Li Jinzao held a meeting with Iranian Vice President cum head of Cultural Heritage, Handcrafts and Tourism Organization of
Iran
Ali Asghar Mounesan, in Chengdu, on September 14.
Li welcomed the Iranian delegation and praised Iran's unique advantages in tourism development thanks to her long history and abundant cultural heritage. "Our bilateral relations are good and our tourism cooperation potential huge. We value our cooperation in tourism and look forward to tighter cooperation in training Chinese-speaking tour guides and improving transport infrastructure. We welcome Iranian tourism companies to join the World Tourism Alliance. Tourism companies should play an active role in our bilateral tourism cooperation."
Mr. Mounesan said, "Iran and China are two countries of ancient civilizations and our relationship has been long standing. We value tourism cooperation with China under the Belt and Road Initiative and hope to expand two-way personnel exchange between us through joint tourism marketing. We will encourage our local tourism companies to join the World Tourism Alliance."
Also present at the meeting were departmental heads of CNTA and on the Iranian side.