China to cancel inbound quarantine for international arrivals in a major step toward fully opening


China will fully open to the world from January 8, 2023
On December 26, China State Council's Joint Prevention and Control Mechanism released the "General Plan for the Implementation of "Category B Infectious Disease" Management of Novel Coronavirus Infection", proposing to optimize the management of inbound and outbound travelers. From January 8, 2023, China will cancel inbound nucleic acid testing and centralized quarantine for international arrivals and vows to orderly resume Chinese citizens' outbound travel.
As announced by China National Health Commission, the official name for COVID-19, the "novel coronavirus pneumonia", will be changed to the "novel coronavirus infection", and preventive and control measures for a Class B infectious disease will be applied to it.
The specific optimizing measures for international travelers are as follow:
With a negative nucleic acid test within 48 hours, inbound travelers to China will no longer need to apply for a health code from Chinese embassies or consulates. If the result is positive, the traveler should come to China after the result has turned negative.
Eliminate full nucleic acid testing and centralized quarantine upon entry. Those with normal health declarations and no abnormalities in the customs port routine quarantine check will be released into the community without further requirements.
Remove the "five-one" policy (Every foreign airline will be required to maintain only one air route to China and operate no more than one flight a week) and seat-rate restrictions on the number of international passenger flights. All airlines will continue to prevent disease on board and passengers will be required to wear masks when flying.
Further optimize the arrangements for foreigners returning to China for work resumption, business, study, family visits, and reunions, and provide visa facilities accordingly.
Gradually resume the entry and exit of passengers transported by water and land ports.
Resume outbound tourism for Chinese citizens in an orderly manner in light of the international epidemic situation and the service support capacity of all sectors.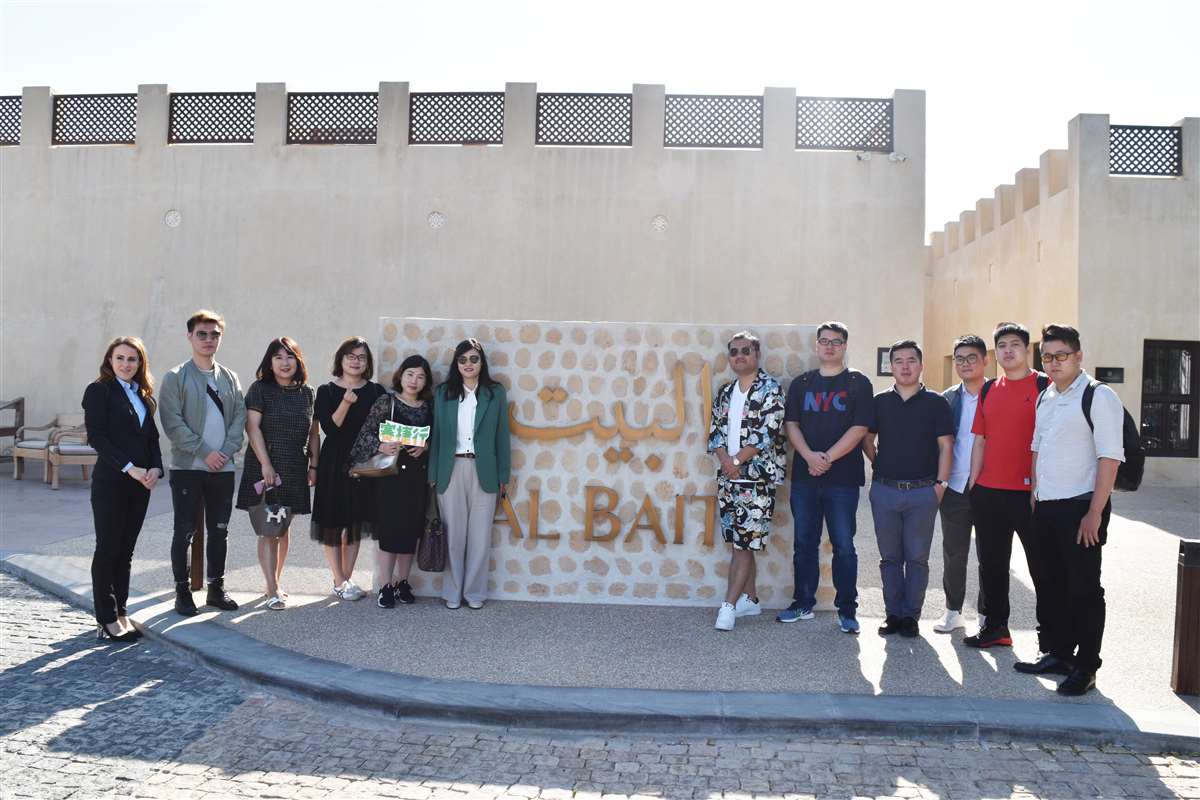 Chinese travel trade delegation were enjoying their Fam trip in Sharjah in December, 2019

Passport applications will completely liberalize on January 8, 2023
On December 27, China National Immigration Administration issued optimized measures on immigration management which will be applied on January 8, 2023:
Orderly resume the processing and approval of applications for ordinary passports for traveling abroad and visiting friends, and resume the processing of endorsements for mainland residents traveling to Hong Kong for tourism and business.
Resume issuing entry and exit permits of the People's Republic of China, and resume issuing entry and exit permits for border areas.
Gradually resume passenger clearance at land crossings (channels), orderly resume passenger and border crossing entry and exit at land crossings and border crossings, and resume opening of border crossings in accordance with relevant regulations and implement entry and exit border checks under the law.
Gradually resume passenger clearance at water ports, allow eligible water ports to resume passenger liner passenger entry and exit, resume international cruise passenger entry and exit on a pilot basis, issue boarding and docking documents following the law, and issue temporary entry permits to foreign crew members who meet the entry requirements by the law. The "no landing, no boarding, no docking" management measure has been abolished.
In the last quarter of 2022, China quickly returned to the era theme of global travel with two major news items in two days.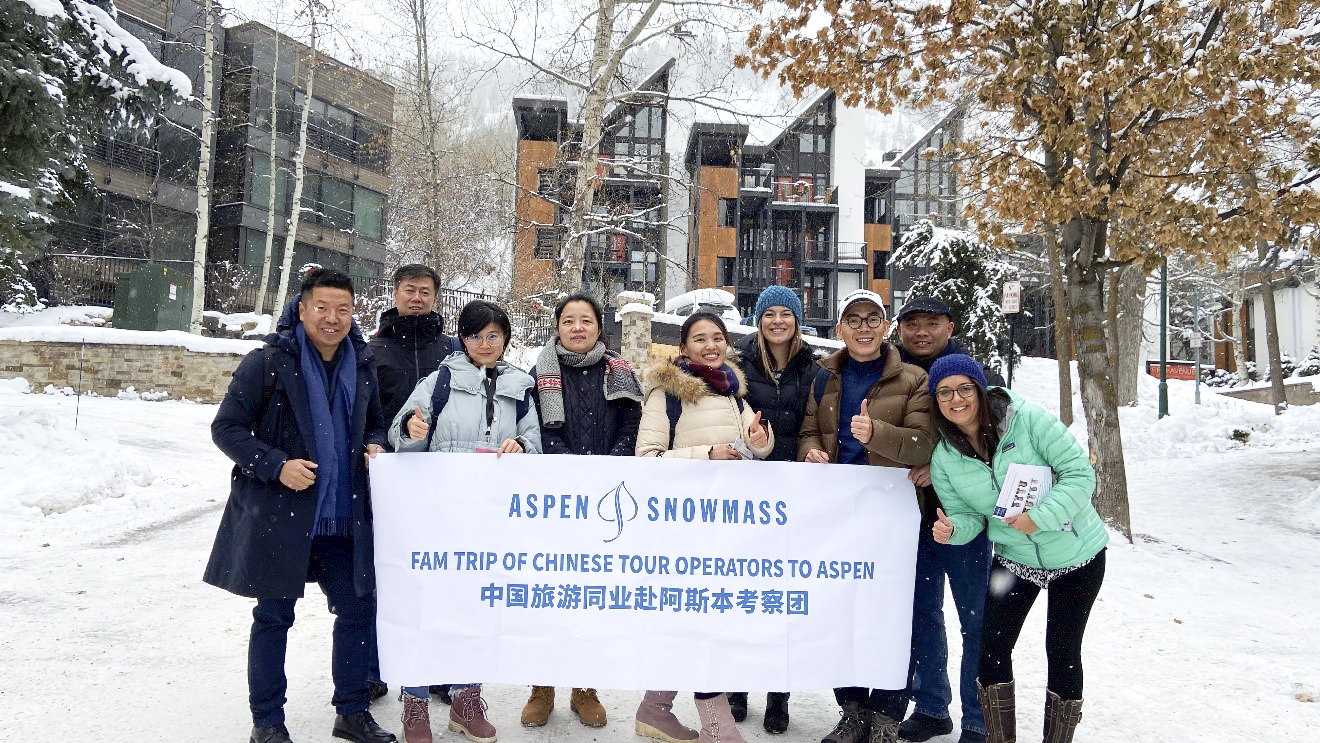 Fam trip in Aspen Snowmass for luxury travel agents from China in 2019
The impact of the new policy on travel spending is rapidly shown

Qunar data showed that within 15 minutes of the new policy's release, the number of instant searches for international air tickets increased sevenfold.
Within half an hour of the announcement, searches for popular overseas destinations on the Ctrip platform jumped 10 times compared with the same period of the previous year, with searches for outbound (including Hong Kong, Macau, and Taiwan) air tickets and overseas hotels reaching a three-year peak; searches for Spring Festival outbound group tours jumped six times.
Tongcheng Travel platform also showed that after the news was released, the instantaneous search volume for international air tickets across the platform increased by 850%; the instantaneous search volume for visas increased by 10 times.
In addition, the number of searches related to "outbound travel" on mafengwo.com jumped 460%, of which "visa", "passport" and "strategy" are the three most searched keywords. Feng Rao, Director of the Travel Research Institute of mafengwo.com, predicted that the Spring Festival holiday is expected to be the first major turning point in the outbound travel market in three years.
Let's see the great performance of China's outbound tourism!
Source: National Health Commision of People's Republic of China,
National Immigration Administration