Looser travel visa policies and increased flights are attracting visitors from the mainland to more global destinations than ever before.
Mainland Chinese tourists made more than 71.3 million trips outside their country in the first half of the year, a 15 per cent surge year on year, taking advantage of easier visa approvals and more direct international flights connecting with lower-tier Chinese cities.
Most of them visited Asia, travelling to Hong Kong, Macau, Thailand, Japan, Vietnam, Singapore and Malaysia, according to data released on Wednesday by the China Tourism Academy (CTA), an official research institute under the Ministry of Culture and Tourism.
At the same time, China's domestic tourism raked in 2.45 trillion yuan (US$358.9 billion), up 12.5 per cent year on year. The nation also recorded nearly 23.8 million inbound trips by tourists from overseas, 76.7 per cent of them from Asia.
The sharp increase in tourist trips out of mainland China could be attributed to preferential visa policies adopted by other countries and more direct international flights from second- and third-tier Chinese cities, according to the nation's leading travel website, Ctrip.com.
"There has been a remarkable surge in international flights and visa service centres opening in China's second- and third-tier cities. Residents are now finding it increasingly convenient to travel abroad," Leon Peng, director of Ctrip's vacation department, told the South China Morning Post.
The dynamic growth in the country's outbound travel sector also came against the backdrop of rapid income and consumption growth, with Chinese people earning more and seeking further travel opportunities, he added.
"Buoyed by all these factors, China's outbound tourism is expected to maintain its fast development," Peng said.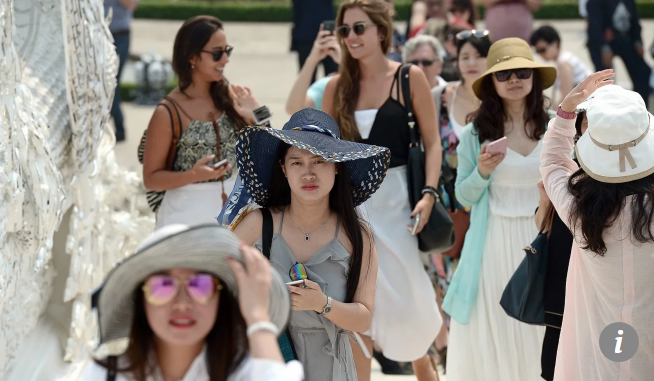 The top 10 countries and regions that drew the most number of mainland Chinese visitors in the first half of the year were Hong Kong, Macau, Thailand, Japan, Vietnam, South Korea, Singapore, Malaysia, Taiwan and the US, according to data from the Germany-based China Outbound Tourism Research Institute.
Hong Kong and Macau, in particular, saw big increases in the number of mainland Chinese tourists from January to June.
They accounted for a significant share – 45.9 per cent – of the total outbound market, according to Christopher Ledsham, the institute's chief communications officer.
Hong Kong saw 23.7 million mainland visitor arrivals for the first half of the year while Macau recorded 11.7 million. Both marked a more than 13 per cent increase year on year, and the first double-digit growth for the same period since 2014, Ledsham said.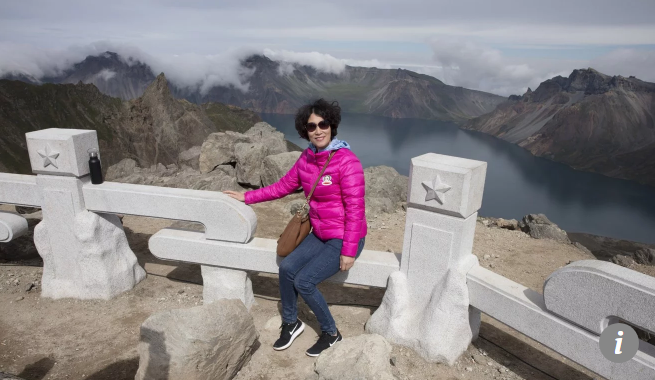 Other regions that saw significantly more Chinese visitors included South Korea, with a 52 per cent increase in the first six months, after Beijing lifted the suspension of mainland tour groups to the country at the end of last year, Ledsham said. The suspension was in protest against Seoul's decision to host Washington's THAAD missile system.
Thailand alone had 5.93 million Chinese visitors – a 26 per cent increase over the same period last year, according to Ctrip data. Japan took in 4.05 million Chinese tourists, up nearly 24 per cent from a year earlier, Ctrip's Peng said, citing statistics from the two countries' tourism authorities.
To cope with the surge, Thailand this month opened dedicated lanes for Chinese visitors in five airports across the country – two in Bangkok and one each in Chiang Mai, Phuket and Hat Yai. The lanes are staffed by Mandarin-speaking officials.
Russia
received 374,000 tourists from China in the first half, a 20 per cent increase, thanks to the month-long FIFA World Cup it hosted from mid-June.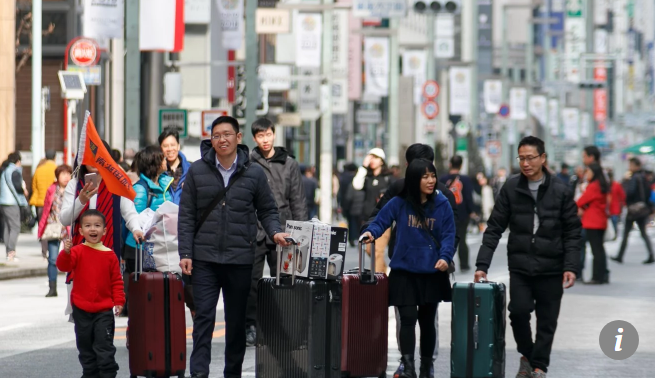 China has become the biggest source of visitors for countries such as Thailand, Japan, South Korea, Vietnam, Cambodia, Russia, Maldives, Indonesia, North Korea and
South Africa
, according to the CTA.
Chinese citizens accounted for as much as 30 per cent of international tourists in some regions, CTA data showed. Last year, 130 million Chinese people travelled abroad.
Due to the robust growth in the first half of the year, Ledsham predicted annual outbound travellers from China for the entire year would hit 160 million.