Ghana Airports Company Limited MD John Attafuah outlines the country's ambitious network development plans.
July 16-18 2018 marks the return of Routes Africa 2018 to the continent as host city Accra opens its doors to the world.
Ghana
, a country with extraordinary GDP increases in recent years, is aiming to supplement its continued growth story with a rapid and ambitious development of its international aviation network.
Core to this is its proposition as being 'the centre of the world', becoming a hub for Africa and developing routes with China.
To hear more we spoke to Ghana Airports Company Limited's Managing Director John Attafuah, who was taking part in the ACI Africa conference in Lagos, Nigeria.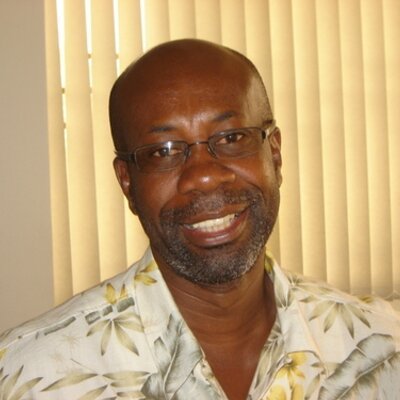 Ghana Airports Company Limited's Managing Director John Attafuah
Q: What are your network development plans?
We currently have flights from our country to all continents except South America and in terms of Asia we only have the Middle East.
We have Egyptair and we have Emirates. Qatar was supposed to come in but because of the blockade they have been forced to delay their entry.
In mainland Asia we don't have any connections, but that is something we would love to develop. We are looking at China and we think that with the traffic that goes to China we should be able to develop some routes there soon.
Q: Why are you hosting Routes Africa?
We hope to be able to attract the major airlines to come and have a peep at what we offer, and for those who are not there to place Ghana on their maps. So even if not this year, but in the near future, as they begin to develop their routes they will have a second look at us.
We see this also as a precursor to the opening of our new terminal and tell people what we can offer. So that's airlines and operators will be able to assess and put Kotoka in the centre of their plans for next year.
Hosting Routes Africa is part of our strategy to position Ghana Airports Company as the preferred aviation hub and leader in airport business in West Africa.
Q: What is Ghana and Accra's main offering to airlines?
Flying from Accra to everywhere in the world is one of the shortest routes you can have. Remember as we keep mentioning we are the centre of the world. Five degrees north of the equator on the Greenwich meridian – that is 0 and 5. Nobody gets that close to the centre of the world. From there it's easier to fly to everywhere else.
We have a buoyant economy. Our hospitality is legendary and we offer access to a lot of Africa and we think people should be able to use us as a hub – as the gateway into Africa.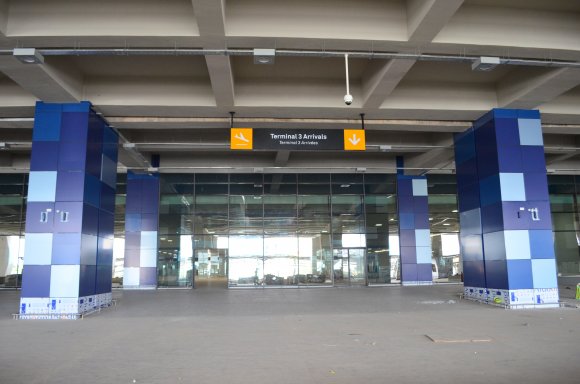 Q: How important is air service connectivity to the economic development of Ghana?
It's going to be very vital; expanding the route network into and out of Ghana is key in the next five years.
Aviation is an important catalyst in driving the expansion and development of economies the world over. There's no question that growth in aviation results in far reaching positive multiplier effects throughout the economy.
Remember we are now becoming a major oil player. This started in 2011, and this year because of the new developments and oil fields that have been found our GDP growth was the highest in the world. Last year we grew by 9.7 percent and on average in 2017 growth was 8.1 percent, so we think that shows there are a lot of prospects going forward. We want to take Ghana into a position where we are free from aid.
We think it offers foreign investors a very good opportunity.
Q: Are you focusing mainly on people coming into Africa, or intra-Africa?
We want to be able to do both. We can be a hub. We can bring people into Accra for the major transporters to ship them cross-continent. In the same vein when they get back they should be able to get back to their mother countries easily.
In between Africa itself we don't have that may airlines going between cities but we want to open up that market so travellers who use Kotoko can have hassle-free transfers.
Q: How much more can Kotoka grow as an airport?
We are probably getting near our limits but we still think there is a lot we can do. Terminal Two has the potential to be rehabilitated to match Terminal Three. We can refurbish it, provide boarding bridges to ensure that it is world standard. So that offers us the opportunity to grow our capacity.
Then of course we are developing the other regional airports. A new one will be commissioned pretty soon in the east of the country. We are starting to fly to one more city in the middle of the country – Gbawe.
The terminal is already there; we are putting in phase two to the terminal building which will make it international. Tamale also we are going to have the development of the new terminal building which will also make it international. Currently we have runways which can handle nearly every capacity of aircraft so we think we are very ready.
Q: Anything to add?
We are also developing Airport City 2 which will be a mixed development; light industry, conference centres and other facilities and I want people to come see if they can join us in developing that and make it a real international class facility. We want people to be able to come, have conferences right at the airport, and fly back.
We encourage everybody to take advantage of this Routes conference and visit Accra – you can't get better anywhere in the world.