China led the world in outbound tourism for the fifth year in a row in 2016, reports Tech In Asia.
Chinese tourists are known for spending money. In Japan, locals even have a special word – bakugai or 'explosive buying' – to describe the bulk-buying sprees of Chinese travelers. From cosmetics to luxury handbags, shopping is a big part of tourism for outbound Chinese travelers.
For Chinese tech companies, these globe-trotting consumers serve as an entry point into overseas markets.
According to the World Tourism Organization, China led the world in outbound tourism for the fifth year in a row in 2016, hitting a new record of 135 million travelers that spent a total of US$261 billion.
The power of money
In China, anything from splitting a bill to shopping for groceries can be done through your smartphone. Alipay and WeChat Pay are the country's two largest mobile payment solutions, together controlling about 90 percent of the domestic industry, according to research firm Analysys.
By the end of the first quarter this year, Alipay says it had a network of close to 110,000 brick-and-mortar retailers across 20 countries and regions – excluding mainland China.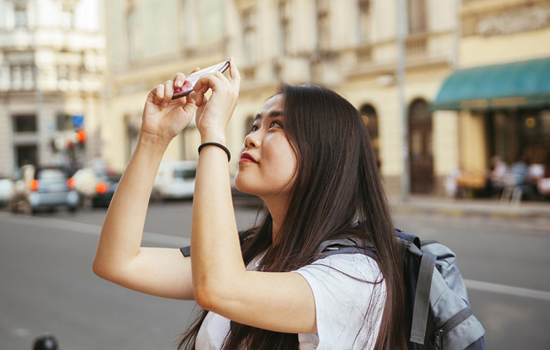 Thanks to tourists from the mainland, Hong Kong is also a high-growth market for WeChat Pay. Over Labor Day weekend, the highest number of cross-border payments on WeChat came from Hong Kong, followed by South Korea, Thailand, and Japan.
Beyond payments
To be sure, the user base of Alipay and WeChat Pay is still primarily Chinese. Though domestic tourists have opened doors for overseas partnerships, international users remain out of reach.
Outside of payments, international companies are also increasingly interested in targeting Chinese tourists through WeChat. Even the palace of Versailles has its own WeChat account. It launched in 2015 with the express purpose of engaging with and informing Chinese tourists.
As the two companies continue to battle it out in payments, riding on the wave of outbound Chinese tourists will be an important strategy for overseas expansion.