Spain has long been a darling of the fashion world thanks to its world-leading brands, from high-end Loewe to iconic department store El Corte Inglés.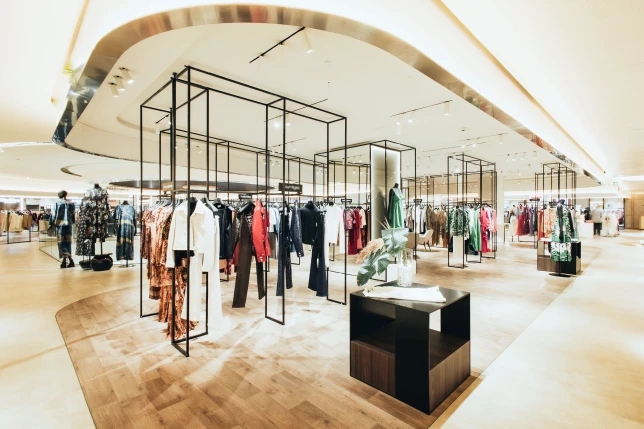 With enchanting surroundings and irresistible benefits for international travellers,
it's no wonder the country's home to some of the world's best shopping
From luxury fashion brands to delectable gastronomy and some great ways to save, here's why your next city break should be in Spain.
Spain has long been a darling of the fashion world thanks to its world-leading brands, from high-end Loewe to iconic department store
El Corte Inglés
.
And with its stunning cities, its glorious climate, and its culture of long, al fresco lunches, the sun-drenched country has become the ultimate city break spot.
Here are 9 reasons why your next shopping trip should be to Spain…
Delve into a world of sartorial discoveries
Whether combining the contemporary art galleries with vibrant nightlife in Madrid, or exploring the gothic architecture and bohemian vibes of Gaudi's Barcelona, Spain has a city for every urban explorer.
From beachside decadence in Marbella on the glamorous Costa del Sol to the most elegant neighbourhoods of the capital, each of Spain's charming cities offers a unique shopping experience.
Authentic markets offer local produce you won't find elsewhere in the world, while darling boutiques are often troves of elegant delights.
Disembarking a two-hour flight could see you arrive at any of the country's bustling metropolises – each offering a world of opportunities to explore a different facet of the national culture.
Visit an iconic department store
Head to the heart of Spain's most exciting cities and you will likely find an El Corte Inglés department store. These heavens of luxury shopping and good taste started out as a small tailor shop in the heart of Madrid in 1940.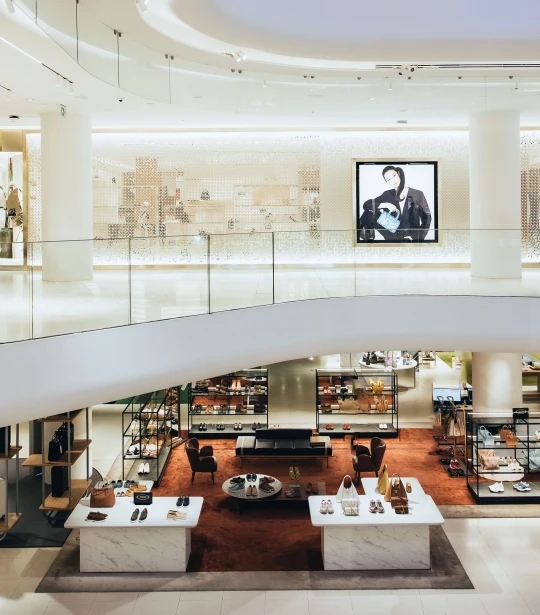 A staple of the country's fashion history,
department store El Corte Inglés has been at the heart of the industry for over half a century
Today, the brand is Europe's largest department store and has been shaped by a commitment to its customers and an uninhibited love of fashion.
Shop tax free
Looking for the latest designs at a reduced price? International and non-resident clients of El Corte Inglés can enjoy tax-free shopping on the latest releases from their favourite brands.
As a non-resident, you'll save up to 15.7 per cent on every purchase you make in the country. There's no minimum spend to reclaim this tax and, to make things even easier, there are in-store tax re-fund facilities at several locations.
From familiar titan fashion brands to creations from lesser-known ateliers, you can bring home on-trend attire for less than you'd expect.
Claim an impressive VAT refund of €113.50 (approx. £98.71) a pair of silver Alexander McQueen leather heeled sandals, for example, which retail for €850. A pair of Balenciaga cat eye sunglasses, which retail for €375, could also be yours for just €327 (approx. £284.40) once you've claimed your refund.
The El Corte Inglés team will arrange a digital stamp that facilitates the procedure at customs (DIVA), so you can glide through customs with ease.
Discover sensational Spanish brands
From the bohemian styles of Barcelona to fashion capital Madrid, Spain is a true design hub. Wondering where to start?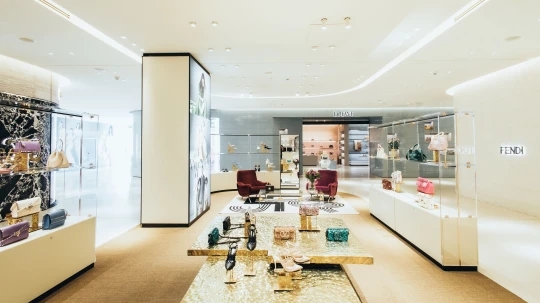 Did you know that high fashion powerhouse Loewe is from Spain?
There's nowhere better to buy from the brand
At El Corte Inglés, you can find some of the country's most exciting brands, from Loewe's luxurious handstitched leather bags to the cutting-edge alternative garments of Balenciaga and royalty-approved, laid-back footwear from Castañer's latest collection.
Snap up a 10% Reward Card
Looking to save even more? Alongside your shopping tax rebate, you can save an additional 10 per cent with the rewards card scheme available only for non-resident travellers.
Pick up the 10% Reward Card with your first El Corte Inglés purchase, then use it to redeem a 10 per cent reduction on a subsequent purchase at any of their stores.
Enjoy the exclusive services
No shopping trip is complete without a little indulgence, a welcoming atmosphere, and staff who speak your language. Looking to relax as you shop?
A suite to suit your every whim – have the shopping come to you
with El Corte Inglés' personal shopping experience
The personal shopper service at El Corte Inglés allows you to sit back in the lounge while staff help you find your perfect new style, delivering your purchases to the destination of your choice.
Dine out in style
Foodie culture in Spain brings together centuries-old traditions with exciting new flavours, savoured at leisure over hours long dining experiences, all accompanied by excellent Spanish wines.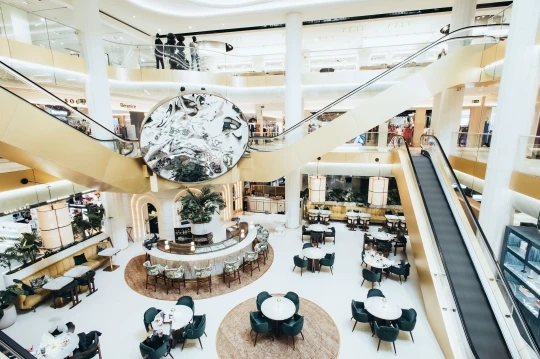 What better way to refuel after a morning's shopping than with irresistible cuisine,
conveniently located inside the store
Looking to dine in style on the go? At El Corte Inglés Gourmet Experience restaurants, Spanish delicacies are served in elegant surrounds.
For a celebrity chef experience, head to the Castellana El Corte Inglés in Madrid to dine at RavioXo, created by Spanish chef Dabiz Muñoz. It's actually the first department store in the world to house a Michelin-star restaurant.
Stylish shopping areas
From the wide and leafy avenues of Madrid's upmarket Salamanca district to the buzz of Barcelona's Diagonal, steps from the Sagrada Familia and Güell Park, and the shop widows just steps from the glitzy Puerto Banús marina – shopping in Spain will take you to some of the country's best urban highlights.
A warm welcome
Spain is famed for its warm Mediterranean hospitality and charming locals. It's that friendly atmosphere that makes Spain our number one holiday favourite year after year. It makes every trip a delight.
Looking for a holiday spot where you can combine buzzing cities, idyllic beaches and fabulous shopping? Spain has it all.