Abu Dhabi Tourism and Culture Authority (TCA Abu Dhabi) have been on a promotional tour to cities across China this month to capitalise on the growing popularity of the emirate as a tourist destination.
China has now overtaken India as the largest overseas source market for international visitors into the emirate with close to 100,000 Chinese staying in the emirate's 167 hotels and hotel apartments between January and March this year. The number of guest nights has also climbed by 48 percent to 138,747 in the first quarter of this year.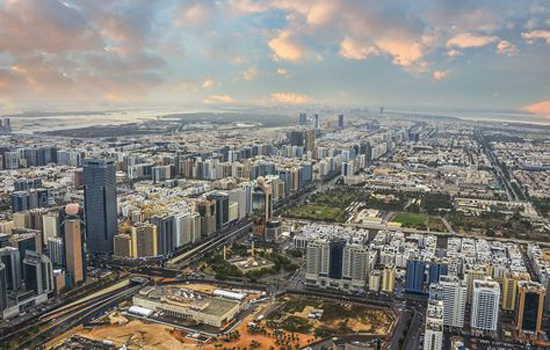 Mubarak Al Nuaimi, director promotions and overseas offices for TCA Abu Dhabi, said: "China has been identified as one of our priority markets offering enormous growth potential in the future. Each year, we are seeing impressive growth in the number of hotel guest arrivals and the first quarter of this year has been excellent, with close to 50 percent growth over the same period in 2016.
Sharjah, the third country in UAE, also underlined the Chinese travel market. In addition to participating for the first time in the China World Travel Market in Shanghai, Sharjah Commerce and Tourism Development Authority (SCTDA) hold a workshop in Shanghai. SCTDA Chiarman, HE Khalid Jassim Al Midfa said : "the emirate is clearly a favorite destination among Chinese tourists as shown by the annual statistics issued by the Authority. 2016 saw the hotel facilities in the emirate receive more than 86,000 Chinese guests, a 63 % increase from 2015, when the emirate welcomed 52,000 guests. The Authority now aims for over 75 % growth as a key target in its 2017 growth program. SCTDA is keen to strengthen its position in the Chinese market and build further on the benefits presented through the new Chinese tourists visas on arrival, which has helped increase the numbers of Chinese visitors across the emirate in recent years."
SCTDA have been running promotional campaigns and workshops in China, including exhibiting in the well-known COTTM as well as a very successful promotional tour in the cities of Guangzhou, Chengdu and Hong Kong at the end of last year. Additionally, in conjunction with Air Arabia a workshop for trade in Urumqi. The Authority has also focused its efforts on the Chinese DMCs and run successful local workshops for a number of Chinese travel companies based within the Emirate.