In celebration of the 2018 EU-China Tourism Year, the 28 member states of the European Union (EU) have joined forces in China to promote European tourist destinations.
On the morning of October 8, the "Hidden Gems" exhibition, part of the "Experience Europe" campaign that was organized by the Delegation of the European Union to China, opened in downtown Beijing. EU Ambassador to China Nicolas Chapuis was joined by the ambassadors of Belgium, Cyprus, Ireland, Finland,
Latvia
, Lithuania, Luxembourg, Malta and Sweden to inaugurate the opening and cut the ribbon.
Figures show Chinese tourists spent nearly 230 billion US dollars in 2017, more than what Saudi Arabia earned from oil last year.
When it comes to dream holiday destinations in Europe, most Chinese tourists tend to stick with the classics: Paris, Florence and Rome.
China-EU Tourism Year 2018 has gone to great lengths to highlight some of Europe's hidden treasures, like historic cities in Poland and the Republic of Malta.
"When people ask me if I go to Malta where do I go, what [I will] do, I say in Malta everywhere is like being in the middle of a museum. Everywhere it was like being in the middle of the resort because Malta is a beautiful island country that does wonderful tourism and has one of the greatest tourism facilities of Europe. We have a small population but we have each year five times as many visitors as our entire population. No other country in the world does that," John Aquilina, ambassador of Malta to China, told CGTN.
China is now the third most visited country in the world. Overseas outbound tourism is also booming, with double-digit growth in the past decade.
The theme of this year's event is "Hidden Gems." It aims to design more tourist routes that connect lesser-known but worthwhile scenic spots and attractions.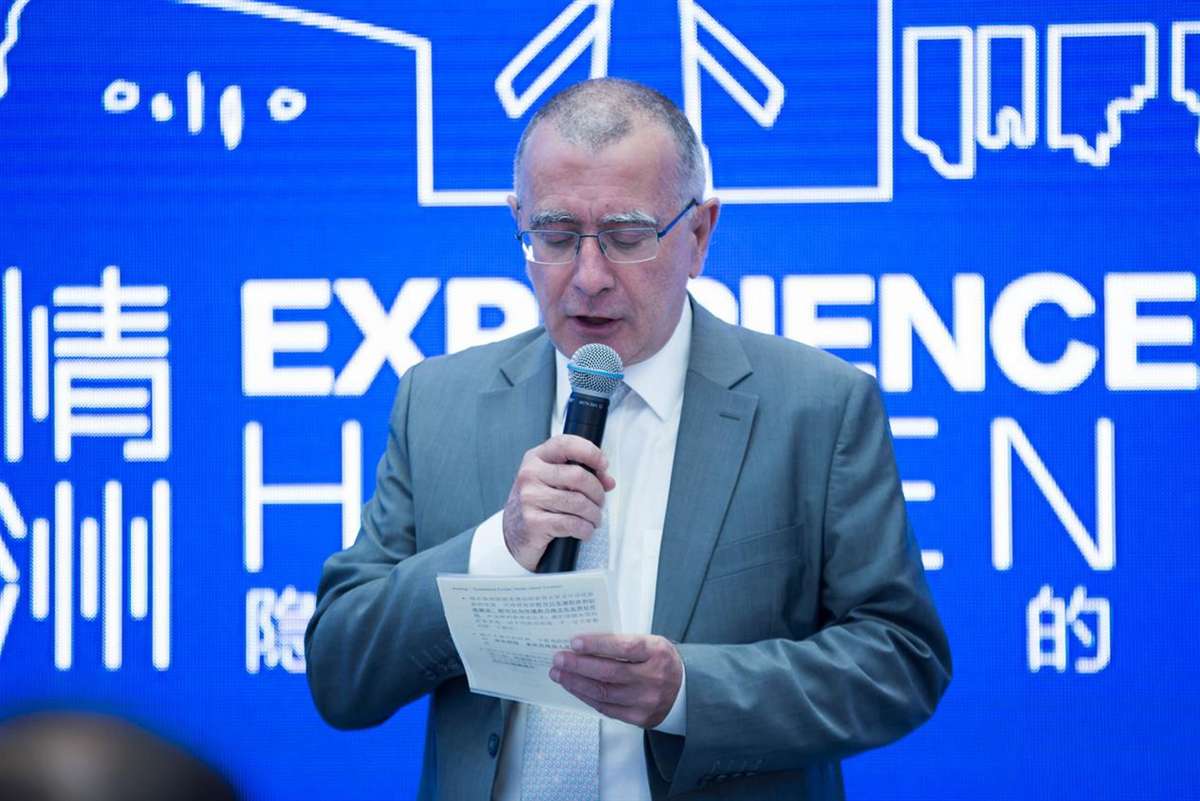 Nicolas Chapuis, the newly appointed EU ambassador to China, gives a speech. /Photo via Trouve International
The newly appointed EU Ambassador to China, Nicolas Chapuis, said cities that understand and cater to Chinese travelers' needs have the best chance of getting their business.
"Firstly is to give a tourist a personal experience to meet with the people and go places that are not too crowded. Secondly, we want to develop what we call sustainable tourism, environmentally friendly tourism that create jobs. We know the Chinese like to go to wine producing countries all across Europe and they are usually placed in rural areas," said Chapuis, giving examples of what efforts the EU has made to make those destinations easy to reach.
Chapuis said that celebrity influence and entertainment has a great effect on tourism as well, especially the reality TV shows and films China shot in EU countries in recent years.
"Recently, Hunan TV did a program in France, the hidden gems region, for one week, and through that the Chinese people discover something they would otherwise not have known. So it's easy to do, but it's up to producers to liaise with European tourist agencies, all the embassies and the consulates to organize such projects," said Chapuis.
To support the China-EU Tourism Year 2018, the EU will provide multilayer business services and assistance.
China and the EU will also push investment in each other's tourism sector, to promote employment and economic growth. The two sides also vowed to streamline visa applications.