BITE2014: Timor-Leste Seeks More Chinese Tourists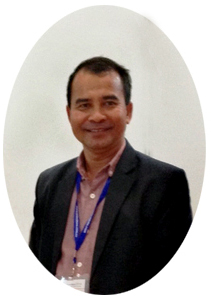 Mr. Quilino Santos Caeiro, Director of Marketing of Democratic Republic of Timor-Leste Ministry of Tourism
To attract more Chinese tourists to Timor-Leste, Democratic Republic of Timor-Leste Ministry Of Tourism attended Beijing International Tourism Expo (BITE) from June 26 to 29, promoting its rich tourism resources.
Mr. Quilino Santos Caeiro, Director of Marketing of Democratic Republic of Timor-Leste Ministry of Tourism told
World Travel Online
:" Our visitors are mainly from Australia, Singapore, Philippines, Indonesia, and Thailand, but we are confident of Chinese tourism market as Chinese outbound travel market is developing continuously and the number of Chinese tourists are increasing. We welcome more Chinese tourists come to our beautiful country. "
Quilino mentioned that China and Timor-Leste signed agreements on tourism cooperation when Timor Leste's Prime Minister Jose Alexandre Xanana Gusmao visited China on April this year. "Democratic Republic of Timor-Leste Ministry of Tourism will have more plans to promote our tourism resources, such as internet promotion and attending travel fairs in China, as well as holding tourism promotion events with embassy in China and organizing fam trip to Timor-Leste for Chinese tour operators."

Famous Cristo Rei Beach in Timor-Leste
He added that there is no direct flight from China to Timor-Leste for now, thus, they are negotiating with airline companies to open direct flights. Chinese tourists can transfer from Australia, Singapore, and Indonesia to Timor-Leste.
● Relevant Information
Recommended Destinations,Tourist Attractions & Incoming Service Providers
E-marketing, Workshops, PR Events, Special Campaigns in China
Chinese will Get 10-year Multiple-Entry Business and Tourist Visas to Argentina
Most Cost Effective E-marketing to the Entire Outbound Travel Trade:
Weekly Newsletter Summarizing News and Key Events Related to Outbound Travel From China ,
Customized E-shots Featuring New Clients or New Activities From Existing Clients
Fam Trips and Hosted Buyers:
Professionally translating;
innovatively designing