China is the focus of this year's BRICS event series at Reed's
World Travel Market
(WTM) 2012 in London, an effort to capitalise on the country's drive to become the world's largest inbound and outbound tourism market.
Two
China Business Network
sessions appraising the nation's tourism industry will be held on 6 November, opening with a talk on inbound tourism that has grown to make the country the world's fourth biggest market for foreign tourists.
Reed Travel Exhibitions Director for WTM 2012, Simon Press, said international event organisers can not afford to overlook the Asian superpower. "China's impact is huge already and only going to grow further which is why it is so important the travel industry's leading global event organisers places such importance on it," he commented.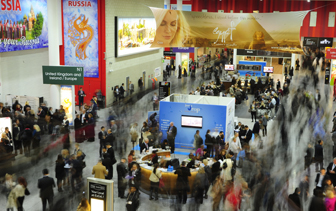 The exhibition will feature an expert panel discussing not only how to get the best out of a visit to the country, but also the Chinese Government's own recognition of the importance of tourism and its plans to drive the industry further.
Among other issues, speakers at WTM, which takes place at Excel London on 5-8 November, will share practical experience supporting senior officials, travellers and the high-end market as they travel overseas, as well as how best to target costs effectively in the Chinese outbound market.
"The speakers on both panels have been chosen to give valuable insight which has been gleaned from direct experience and will be of interest to both newcomers to China and old hands," said Press, "Either inbound or outbound, the China market is becoming so large no-one in the travel industry can afford to be ignorant of its impact."
Related News in Chinese:

WTM2012金砖四国系列大会聚焦中国市场