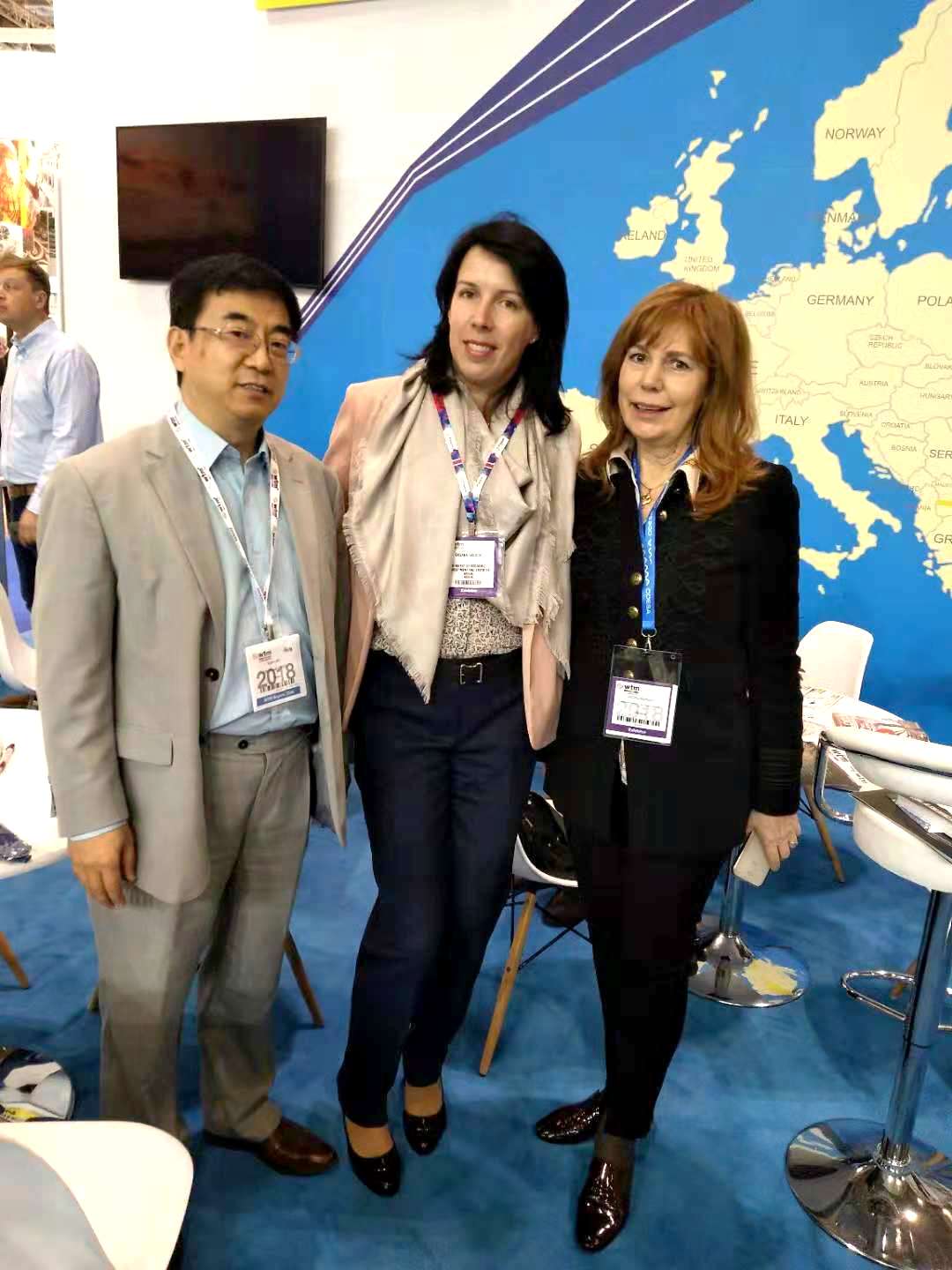 Dr. Wu, CEO of World Travel Online – partner media of WTM London,
met with Director of National Tourist Organization of Ukraine, and Director of Tourism of Odessa.
The national booth showcases the tourism potential of Ukraine and the diversity of the country, which provides the platform to promote the Ukrainian travel products to the world market.
Ukraine has introduced the visa-on-arrival policy for Chinese citizens at Kiev Boryspil Airport and the airport of Ukraine's southern Black Sea resort of Odessa. Chinese citizens can obtain 15-day Ukrainian entry visas upon their arrival if they have a document confirming the business or tourist purpose of the visit.
The number of Chinese visitors to Ukraine increased by 51.4 percent in 2017, as the two countries are enjoying close business ties and people-to-people exchanges. A total of 31,114 Chinese citizens visited Ukraine last year, and most of them came to Ukraine for business, tourism or private purposes.
WTM is the leading global event for the travel industry, which brings together about 5,000 participants. The 3-day event attracts more than 51,000 visitors from all over the world.