Prime Minister Lee Hsien Loong will be on a five-day visit to China from Sunday (April 8).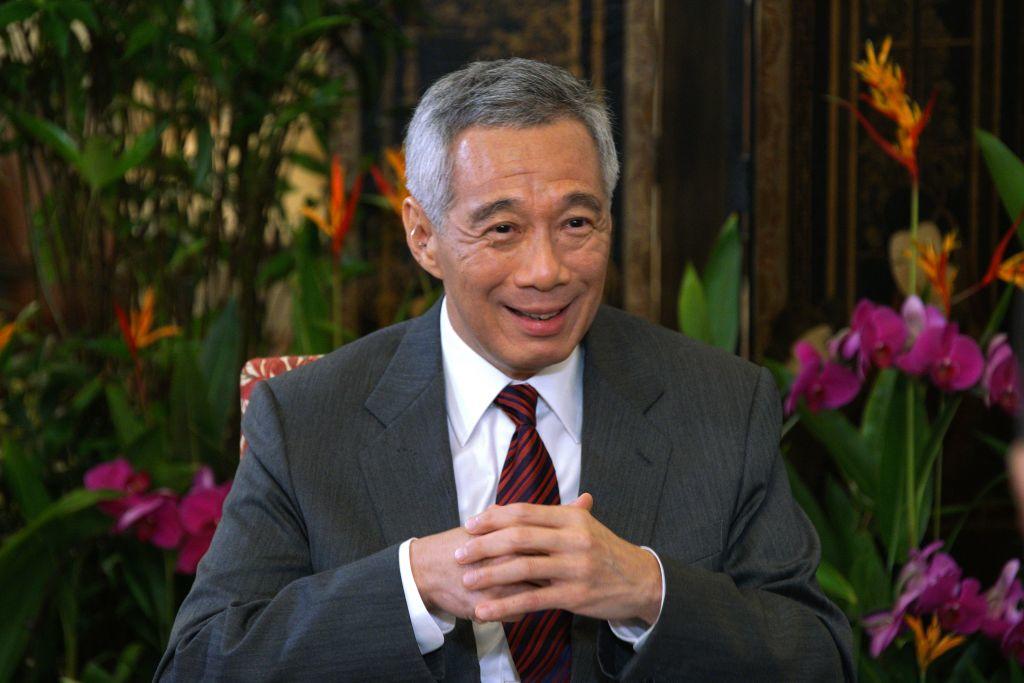 Singapore and China share many common interests despite being two very different countries, Prime Minister Lee Hsien Loong has said as he expressed hopes for taking the bilateral partnership forward via high-level exchanges and platforms.
"Singapore‐China relations are strong," he told the People's Daily, the Chinese Communist Party's official newspaper, in an interview ahead of a five-day visit to China from Sunday (April 8).
"We are two very different countries, in terms of population, demographic composition, economic size, and geography. But we have managed to work together to pursue win-win cooperation over a wide range of issues, from trade and investment to social governance, human resource development, financial services, legal and judicial matters."
Mr Lee also voiced Singapore's support for China's "constructive participation" on the international stage, adding: "China will play a growing role in regional and global issues. Singapore will continue to support China's constructive participation in the regional architecture as well as the international system."
During his visit to China, Mr Lee will meet with several top Chinese leaders, including President Xi Jinping, Premier Li Keqiang and Vice President Wang Qishan. Mr Lee will also make his debut appearance at the annual Bo'ao Forum for Asia in the southern Hainan province.
In the interview with People's Daily, Mr Lee noted that previous generations of Chinese and Singaporean leaders had worked to lay a strong foundation for bilateral ties, even before formal relations were established in 1990.
Late paramount Chinese leader Deng Xiaoping, for instance, visited Singapore 40 years ago in 1978, two years after then Prime Minister Lee Kuan Yew paid a visit to China.
"Our bilateral relations have since flourished with regular exchanges of visits," said Mr Lee, adding that both countries have a "full bilateral calendar" this year, including efforts to complete the upgrading of the China-Singapore Free Trade Agreement.
Both countries signed the trade agreement on October 23, 2008, during Mr Lee's visit to China. Over the decades, Singapore and China have also worked closely on three Government-to-Government projects in Suzhou, Tianjin and most recently in Chongqing.
'Chinese tourists visit Singapore precisely because we are not another Chinese city'
Asked about the growing number of Chinese tourists visiting Singapore, Prime Minister Lee Hsien Loong told the People's Daily that "cultural and language similarities" have made the Republic a popular destination for Chinese tourists.
China has overtaken Indonesia to become Singapore's top source market for tourist arrivals. The Re-public saw more than 3.2 million visitors from China last year, a jump of 13 per cent from 2016's figures, according to the Singapore Tourism Board's year-in-review report released in February.
"We welcome them. Frequent exchanges between our peoples keep our ties strong and enable us to do more together," said Mr Lee.
But he also pointed out that "Chinese tourists visit Singapore precisely because we are not another Chinese city".
Mr Lee added: "They find Singapore a fascinating multiracial and multi-religious country with different cultures and ways of life. Different ethnic groups and religious faiths coexist side by side, harmoniously.
"We hope that when Chinese tourists visit us, they can see and appreciate how Singapore is unique, and how our multi-racial national identity influences our place in the world and relations with other countries."