Li Jinzao Meets with Georgia's Attorney General and Atlanta's Business Representatives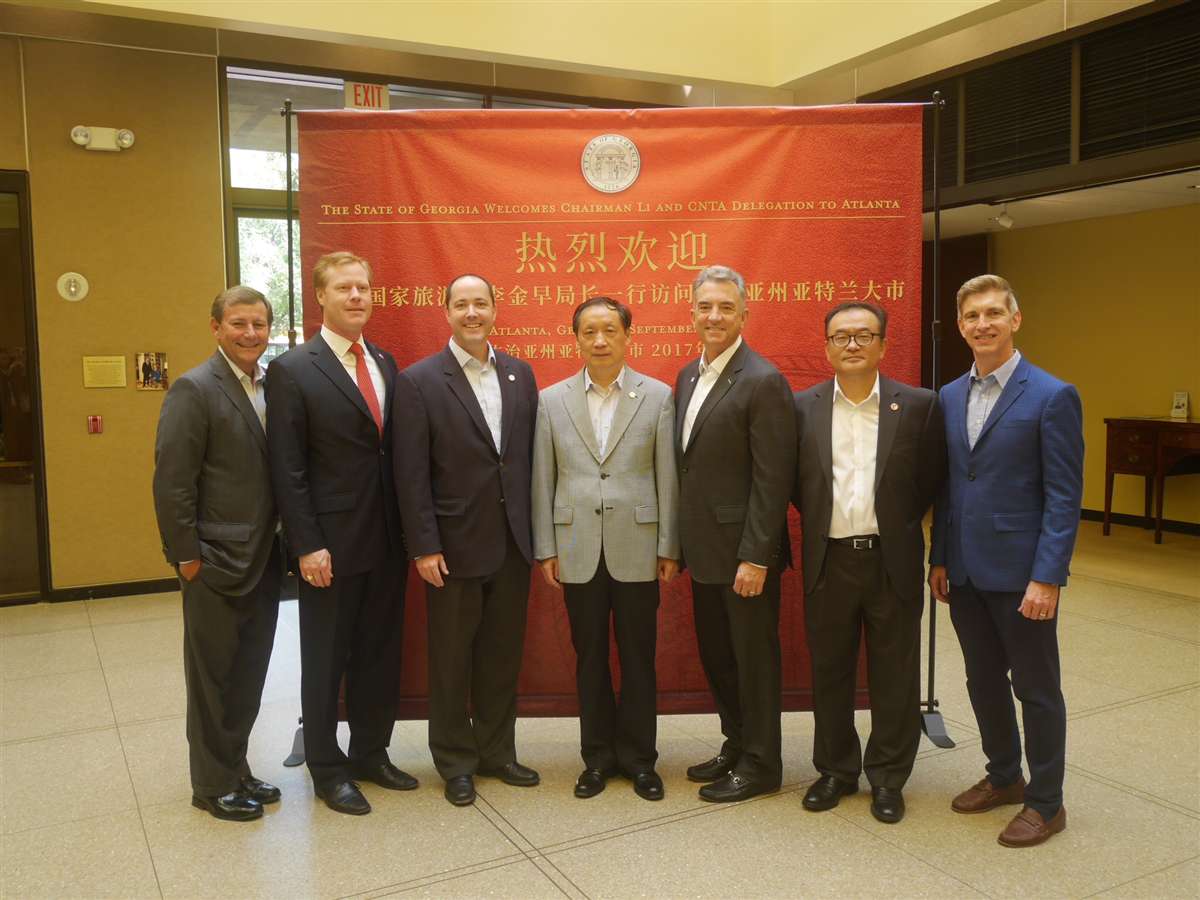 On September 22, local time, director of the Organizing Committee of the World Tourism Alliance and CNTA chairman Li Jinzao held a meeting with Georgia's Attorney General Chris Carr and corporate executives of Coca Cola, Delta Airlines, Cornerstone Bank, Verizon, and Inter-Continental Hotels in the city of Atlanta. Both sides exchanged views on issues of common concern.
Li said, "Recent years have seen very active economic, cultural and technological exchange between China and
the United States
, in particular tourism exchange. With your support, I'm sure that our tourism exchange and cooperation will reach a higher level. The State of Georgia enjoys an advantageous natural environment, abundant tourism resources and a unique southern flavor and will surely attract a lot of Chinese tourists." He also welcomed American tourism organizations and companies to join the newly-born World Tourism Alliance and allow it to play an active role in boosting bilateral tourism cooperation.
Attorney General Chris Carr appreciated the chance to host the summit in Atlanta and said his State highly valued the Chinese market and was willing to create more cooperation opportunities with the Chinese government. To lure more Chinese tourists and make it more convenient for local residents to travel to China, hotels and gymnasiums have been built recently in Atlanta and Delta Airlines will reopen direct flights between Atlanta and Shanghai in July next year.
Also present at the meeting were CNTA departmental heads concerned.