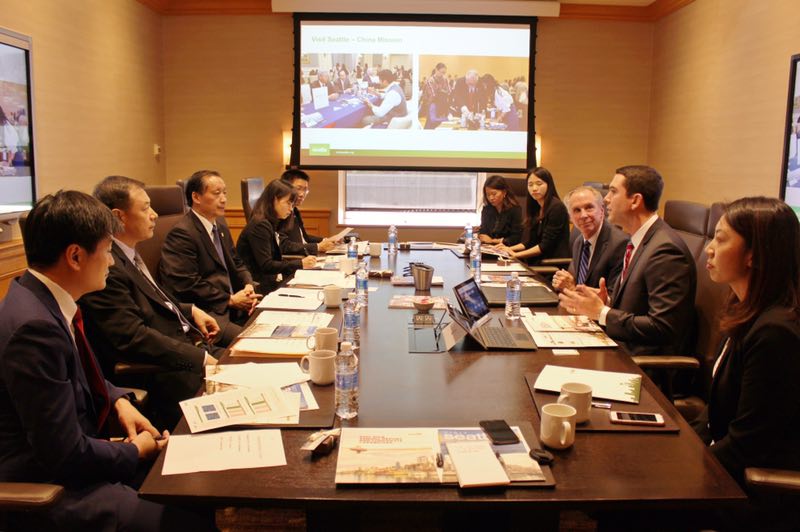 On September 23, director of the World Tourism Alliance (WTA) Organizing Committee and CNTA chairman Li Jinzao held a meeting with Visit Seattle President & CEO Tom Norwalk in Seattle.
Li said, "Seattle is a very popular destination among Chinese tourists and we are glad to see our mutual visits grow." He welcomed local tourism organizations and companies to join the newly-born WTA and make full use of it in marketing tourist attractions. The WTA, initiated by China, aims to help tourism companies and organizations from across the globe, including those from China and the United States, share experience and resources and lure more tourists.
Mr. Norwalk said China had become the biggest source of inbound foreign tourists for the city of Seattle and the state of Washington, and his city would step up publicity efforts in China and work harder to provide better products and services for Chinese tourists. He stressed that his organization was more than ready to join the WTA and wanted to become one of its first city members.
The two were accompanied by WTA Secretary General Liu Shijun, Visit Seattle Vice President John Bosh and CNTA departmental heads concerned.