Some 78% of Chinese travelers welcome and value support from travel service providers who need to play the role of librarians in ensuring these avid readers are constantly excited and intrigued.
This is an opinion by Todd Arthur, Vice President of Sabre Travel Network Asia Pacific:
"The world is a book, and those who don't travel only read one page." A saying that has long been associated with the idea that travel enriches and broadens one's mind, I believe we have come to the tipping point where this must now be updated.
Growth of travel at the tip of the iceberg
Since 2012, China has been the largest outbound travel market in the world. In 2016, there were over 135 million outbound Chinese travelers, a number that has seen double-digit growth since 2004. International tourism expenditure crossed USD 261 billion, equal to that of the next 3 countries - United States, Germany and United Kingdom - combined .
Although the growth in travel for China may seem to have slowed in 2016 compared to the years before, the number of middle-class families will increase exponentially through to 2030. It is projected that by 2022, 76% of China's urban population will be considered middle class, up from just 4% in 2002.
At present, China's outbound tourists are still less than 10% of the country's total population, and only 10% of the population hold passports, which suggests huge potential in China's outbound travel market. The China Outbound Tourism Research Institute projects that an additional 100 million Chinese will travel abroad by 2020.
Making each chapter count
In China, travel is more akin to a library, with avid readers flipping through books and reading only the chapters they enjoy. The Chinese travelers of today are different from the Chinese travelers from just a couple years ago. China is entering a new era of "mass tourism" where travel is increasingly becoming a norm and an expected experience. As such, more travelers are starting to pay attention to the quality of travels and are now more inclined towards personalized travel experiences.
Today, travelers seek the flexibility to plan independently so much so that three-quarters of Chinese travelers expressed that they are willing to spend time and energy on their travel plans. This reflects the growing sense of self-empowerment and investment in personalizing travel experiences. In this respect, each traveler now has a different view of the world. They each have different motivations for travel, and more importantly are empowered to customize their travel experience, taking the best of what interests them and making the trip uniquely theirs.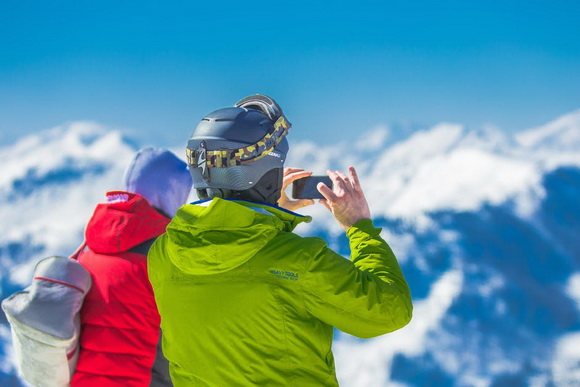 While Chinese travelers used to shop a lot during their trips abroad, they now spend it on experiences. More travelers want to go off-the-beaten-path and are avoiding tours that only bring them to the top attractions and shopping malls. As travel becomes more accessible for the Chinese market, expect more independent travelers to explore a destination in small groups, with family or friends.
An increased access to relevant travel information mean that the world is no longer just a book to be followed. Rather, Chinese travelers are building their own story by bringing together the best chapters to make a blockbuster.
Lending a helping hand
As with most libraries, the number of books within makes it difficult to find something that you might enjoy. Thankfully, there are often helpful librarians who are more than willing to recommend a good book or two based on your preference.
Having more control over travel plans does not come at the expense of external support and trip guidance offered by travel providers and agents. In fact, 78% of Chinese travelers still welcome and value support from travel service providers, as nearly half of them believe that there are too many travel options and information available. As such, travel agents and OTAs can become valuable sources through which the Chinese traveler can discover, plan and book.
As consumers move online, where they have more options at their fingertips, the search for price transparency, product variety and relevancy intensifies. Travel service providers need to focus on investing in new technologies to make their products more responsive and intuitive around how customers are shopping, what they want to look at, how and when they want to buy it. They need to use smart technologies and data-driven insights that create a better, more convenient and relevant, online shopping experience.
The unique connections and partners that travel service providers have mean that they are able to cater to the needs of Chinese travelers in term of personalizing trips, and also able to reduce the hassle that may arise from having to plan a particular activity themselves. Chinese tourists still endear to group travel, especially in second, third and fourth-tier cities and regions, with 40% of outbound tourists expected to follow group or customized tours.
Mutually-beneficial partnerships with other Chinese travel companies will also be crucial. With these partners, companies can continue serving all sides of the Chinese travel industry. At the same time, travel providers from airlines to the agents will continue to evolve to capture the opportunity that China's rapidly expanding travelling population presents to China's economy.
In 2017 and beyond, Chinese traveler habits will continue to shape the global travel industry. To effectively cater to this group, travel agents need to recognize these key trends, especially as the number of first-time travelers is set to grow quickly.
A library wouldn't be what it is without the personal touch of librarians. Travel service providers need to play the role of librarians and are crucial in ensuring these avid readers return over and over again, and are constantly excited and intrigued.