Perceive The New Trend of Chinese Tourism Market During The Mid-Autumn Festival Holiday
According to the Data Center of the Ministry of Culture and Tourism, during the Mid-Autumn Festival holiday 2022 that just passed, showed a remarkable recovery in the tourism market. 73.4 million domestic tourism trips were made nationwide, reaching 72.6% of the same period in 2019. Tourism revenue reached nearly 29 billion Yuan ($4 billion), recovering 60.6% compared to the same period in 2019.
On September 12, the key OTAs in China, such as Mafengwo, Fliggy, Tongcheng, Ctrip, and Qunar, all released Chinese tourists' travel consumption roundups for the 2022 Mid-Autumn Festival holiday, reflecting the apparent changes in travel preferences, behaviors, and consumption patterns of Chinese tourists.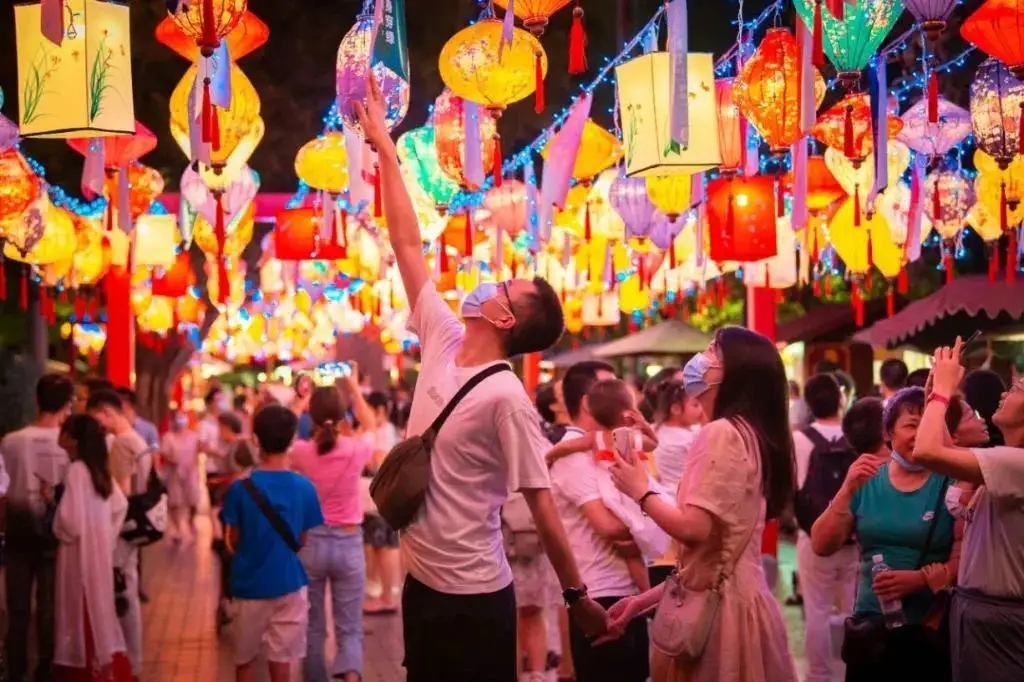 Chinese tourists appreciate lanterns along the street during Mid-Autumn Festival
Family-based tourists are the main force
The 2022 Mid-Autumn Homestay Consumption Report released by Muniao B&B, indicated that many parents choose to take children on a trip, or go with three generations. In addition, millennials and gen Z are also very enthusiastic about travelling.
Glapming & Camping order has more than quadrupled, and outdoor activities have become the norm
Data from Mafengwo shows that outdoor activity is one of the keywords for this year's Mid-Autumn Festival holiday. Young people now participate in a new active lifestyle, and camping, cycling, frisbee, and paddle boarding are popular outdoor choices. Among them, the keyword "camping" has increased more than 130% of searches.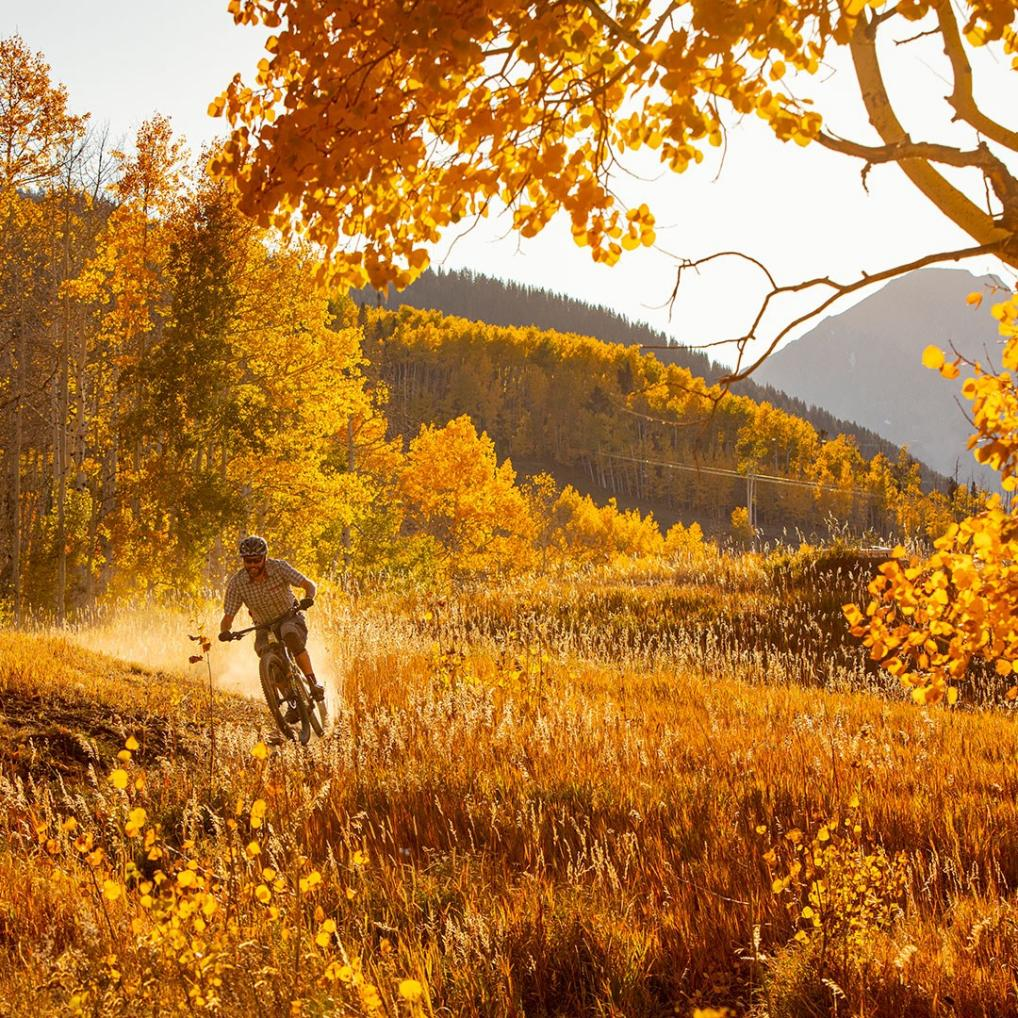 As one of the 7 Gold-Level Ride Centers in the world, Aspen (USA) has a beautiful, fantastic cycling experience for impressive Chinese cycling lovers
The number of camping orders during Mid-Autumn on the main OTA Fliggy increased over four times compared to last year. New activities such as "camping + lanterns", "camping + stargazing", "camping + moon watching", "camping + moon cake handicraft and baking", and "camping + traditional Hanfu dressing and shooting" are becoming popular. Gen X and millennial families contribute 90% of the overall customer in the camping section.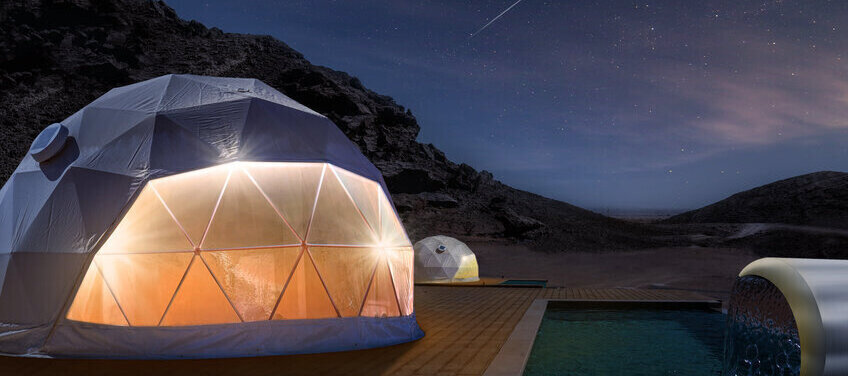 Mysk Moon Retreat in Sharjah brings Chinese tourists a luxury glamping experience in the desert
Cultural relics, and ancient town gardens have doubled in popularity
Tongcheng Travel's data shows that during this three-day holiday, the tourism popularity of cultural and historical attractions increased by 154% month-on-month, and the tourism popularity of ancient towns gardens increased by 166% month-on-month. Being related to cultural tourism, these two types of attractions and the activities earned a wave of popularity.
The largest ecologic theme park in Mexico, Xcaret Park, showcases six Intangible Cultural Heritage
Ctrip also shows that the Mid-Autumn Festival ticket orders have increased by 33% compared with the Dragon Boat Festival. Theme parks, mountains, historical relics, museums, and zoos have become the top 5 most popular attractions.

The British Museum is the oldest comprehensive museum in the world with a collection of more than 8 million objects,
allowing access to Chinese language service to attract museum lovers from China
The custom of viewing the moon activates the night economy
The traditional custom of viewing the moon during the Mid-Autumn Festival has led to the prosperity of the night tourism market. In addition to conventional night boat tours, night tours to parks and city night sights, this year's Mid-Autumn Festival night performances, light shows, and lantern viewing and blessings ceremony are also very popular. According to Fliggy data, the bookings of products related to the Mid-Autumn Festival Night Tour have increased by 22% compared with the Dragon Boat Festival.
Thousand-Yuan homestay orders increased by nearly 60%, and high-star hotels are favoured
Chinese visitors' demands for rural tourism have shifted from "sightseeing" to the "vacation experience". Homestays have also evolved from a simple "living and travelling" space to a complete lifestyle carrier. "homestay +" package is getting more popular.
The Muniao B&B report shows that parent-child family users pay more attention to the environment and quality of accommodation when choosing a B&B. Therefore, the number of bookings that meet the standard of four-star hotels during the Mid-Autumn Festival holiday increased by 123% compared to last week. Ctrip also shows homestay orders of thousand of Yuan increased by 59% compared to the previous year's Mid-Autumn Festival.
Many young consumers choose to take their families and children to spend the holidays in high-star hotels, especially high-star resort hotels with play facilities and close to parks or scenic spots. Qunar's data shows that high-star hotel bookings have increased significantly, with more than a 20% increase year on year and a 40% from the same period in 2019.
Looking forward to outbound tourism re-activation
From the above, immersive tour, personalized experiences, and high-quality consumption are unanimously favored by Chinese tourists. Although local tours and surrounding tours have become mainstream during the Mid-Autumn Festival this year, Chinese visitors have strong demand for outbound travel.
Many countries have lifted their entry restrictions, international routes have resumed rapidly from China to the world, and the quarantine period for entering China has been shortened gradually. We believe this is a sign of moving further towards reopening. It is time for overseas destinations and attractions to make a new presence via powerful social platforms such as WeChat and Little Red Book, design/update products, and get ready to welcome the return of Chinese visitors.