Vying for big-spending Chinese tourists, French authorities have approved measures to facilitate shoppers using their bank cards, offering both countries' an opportunity to boost both of their economies.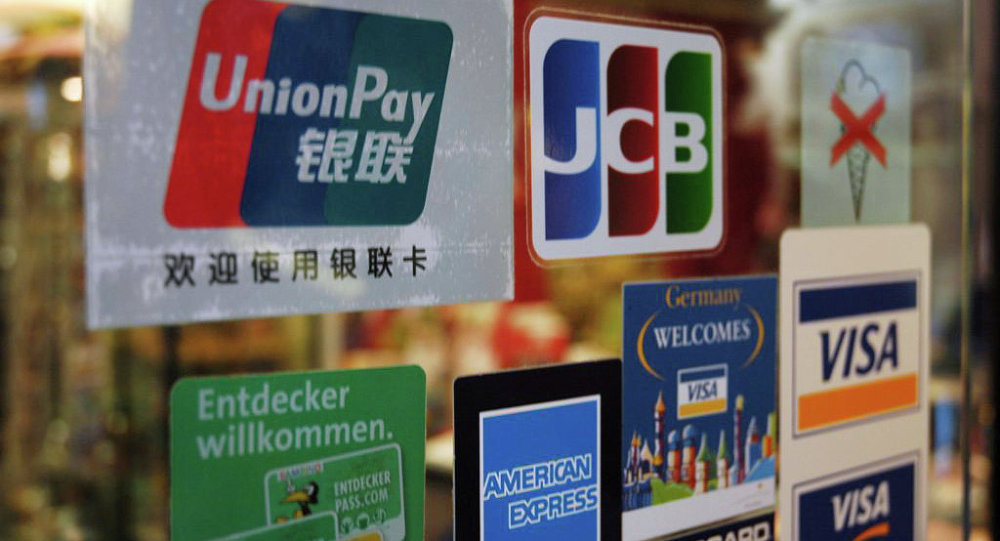 Leading Chinese bank card provider UnionPay and French payment card system manager Cartes Bancaires announced earlier this week joint efforts to recognize Chinese cards throughout France by upgrading existing payment terminals, APF reports.
The move will help Chinese tourists make purchases without requiring ATM withdrawals or shopping at stores only visited by tourists. Opening all French payment terminals to UnionPay will help retailers rake in profits from the €3.5 billion Chinese tourists spend every year.
This should encourage Chinese visitors to spend more "as tourists often limit themselves when they need cash to pay," said Jean-François Zhou, director of Ansel Travel.
Although many shops increasingly use Fintech platforms like Alipay and WeChat Pay, Chinese consumers may still hold back, Zhou stated.
France will widen acceptance of UnionPay in shops beginning mid-2019, Cartes Bancaires told APF.
Chinese tourists are the top shoppers in France, spending €1,647 ($1,913) per person and per trip not including travelling fees, central banking data shows.
The French retail industry has rebounded tremendously since the financial crisis, moving from €280 billion in 2008 to €307.5 billion in Q1 2018, according to Trading Economics.
However, France's tourism industry has been marred by recent terrorist attacks and violent crime, with hotel owners in Paris and the surrounding Île-de-France region receiving 1.5 million fewer tourists in 2016, including a 21.5 percent drop in Chinese tourists and 41.2 percent in Japanese, The Local reported in 2017.