The principal destinations, hotels, tour operators and service companies present at FITUR 2017 will show their main contributions to sustainable tourism
The principal destinations, hotels, tour operators and service companies present at the International Tourism Trade Fair,
FITUR
, which is due to be staged at Feria de Madrid from 18 to 22 January 2017, will unveil their main contributions to sustainability. The UNWTO has designated the Trade Show as the venue for the kick-off celebrations of the International Year of Sustainable Tourism for Development declared by the United Nations Organisation and channelled through the World Tourism Organisation, which is based in Madrid.
The exhibitors present at FITUR 2017 will showcase the preeminent actions they are undertaking to contribute to sustainable tourism. In this line, an increasing number of countries and destinations are promoting actions to reduce the impact of travellers on the environment, ecosystems and local culture, travellers who conversely help to generate income and jobs. Added to these are the initiatives of other territories that are seeking to promote their local communities and encouraging the positive impact this activity has on them.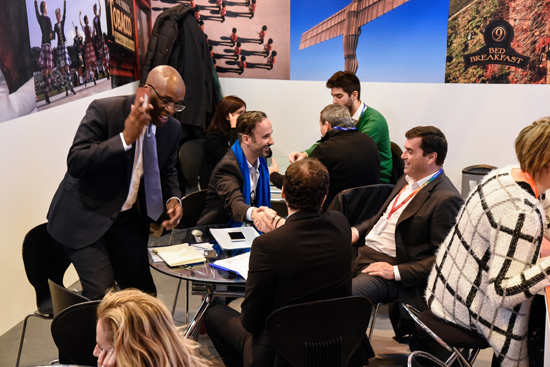 Among the examples of those due to be present at the event are countries that are promoting support for volunteers in orienting and helping foreigners during their visit as well as developing attractive but lesser-known and less-visited areas by tourists with the aim of relieving the pressure on oversubscribed destinations.

We will see evidence of how some tour operators have become involved in training and preparing young people to give them the opportunity of working in the area's best hotels and restaurants. Meanwhile, others are committed to maintaining the natural setting of the countries in which they work, promoting rural accommodation with special charm and collaborating with local companies that respect the natural areas.

The Trade Show will showcase territories that are organising group tourism and trekking, ensuring that jobs and income are generated for the local population through services such as dining and accommodation in local homes, demonstrations of unique cultural products from their locality and offering citizens the opportunity of selling their local products or connecting with non-profit organisations abroad.

Some destinations are highlighting their "green offering" through an information system that notifies visitors of the best experience during their holidays in the most responsible global destinations. And others have presented projects involving research into and preservation of the marine environment by raising public awareness and through education.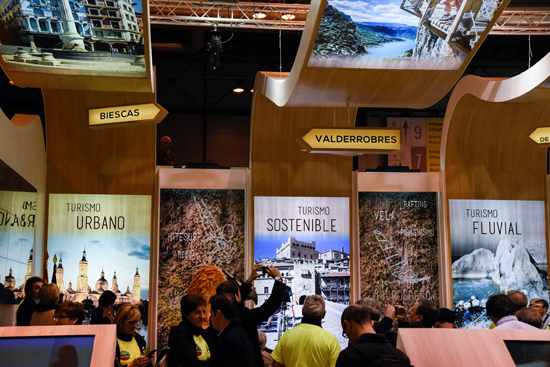 Hotels and transport

As for hotels, the Trade Show will highlight initiatives which these establishments are implementing to respect the environment, harnessing renewable energies, replacing light bulbs with LEDs, using low-consumption materials and advising their customers and employees on how to reduce expenditure on water and power. Visitors will also see how they are reducing plastic and chemical waste, using returnable glass bottles, eco-friendly and/or organic cleaning products and much more.

Transport companies will also demonstrate their commitment to sustainable tourism. An example of this is car rental, where hybrid and electric vehicles are being introduced to reduce pollution and the useful life of passenger cars is being shortened, thus contributing to greater efficiency and benefits for the environment. Technology providers, for their part, are developing devices that offer information and promotions in a digital and audiovisual format, seeking to promote savings in paper by replacing printed pamphlets.

The Trade Show will also provide proof of how accessibility is improving thanks to the construction of highway networks and the further development of air traffic through the growing number of international airports near the coast and of both all-year-round and seasonal flights.

The awareness of sustainability which exhibitors are demonstrating will be in evidence even in some of FITUR's exhibitors, who will build their stand with recycled materials, among them, for example, fruit boxes, wattle baskets and furniture and accessories from the previous year.

Greater demand for sustainable travel

A recent international survey conducted by the Booking.com hotel reservations portal brings to light that, between 2014 and 2015, international demand for more sustainable destinations has quintupled. Furthermore, in a recent professional industry meeting in Málaga's Costa del Sol, international tour operators presented the results of another global survey which revealed that tourists are prepared to pay more, in 83% of cases, for a hotel classified as sustainable.

FITUR 2017 will help to unveil the latest solutions and advances being developed and which are contributing to economic growth, social development, job creation, efficiency of resources, environmental protection, the promotion of heritage values and cultural diversity.