INVESTOUR 2015, a platform for boosting the development of tourism initiatives in Africa
The 6th edition of the business forum will receive José Manuel Soria López, the Spanish Minister of Industry, Energy and Tourism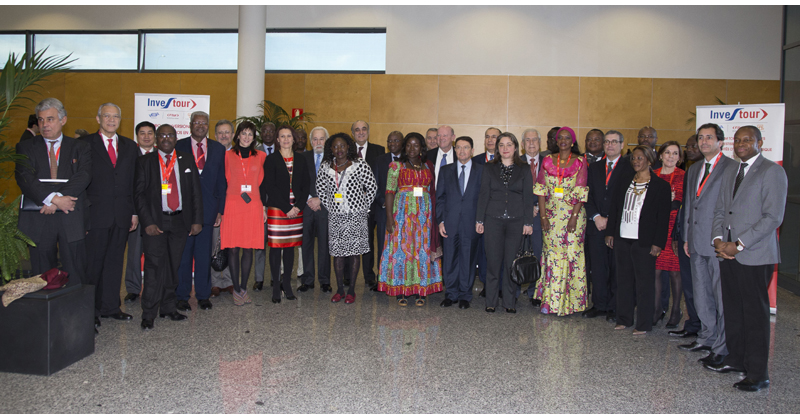 The Forum for Investments and Tourism Business in Africa, INVESTOUR, is staging its 6th edition on 29 January as part of
FITUR
, the International Tourism Trade Show, where it will operate as a platform for dialogue for institutions and businesspeople from Africa and the rest of the world involved in internationalisation and tourism cooperation plans. Promoted jointly by the World Tourism Organisation, FITUR and Casa África, INVESTOUR has established itself as a gateway for the launching of joint projects between Spain and other countries and Africa, in fields such as investment in tourism, the exchange of technological knowledge and training and sustainability plans.
In its 6th staging, INVESTOUR will welcome José Manuel Soria López, the Spanish Minister of Industry, Energy and Tourism, who will attend as the official representative of the Government at the opening ceremony of the investments and business forum. This event, which will serve as the framework for signing the cooperation agreement between the UNWTO and Casa África for drafting the publication on Tourism in Africa, will also be attended by Luis Padrón, Director-General of Casa África; Luis Eduardo Cortés, Chairman of IFEMA's Executive Committee and Taleb Rifai, Secretary-General of UNWTO.
After the official opening, throughout the morning the forum will host two round tables with renowned experts. They will discuss key topics for the promotion and development of tourism in Africa. To begin, the first of the round tables, "Investment in Human Capital", will address the significant work being done by the governments of the African continent to improve and communication infrastructures and media. The need will also be discussed for both public and private sectors to join forces and work jointly on developing a higher-quality tourist service.
The challenges the continent is currently facing and their effects on the level of foreign investment in tourism will be the line of debate to be followed at the second round table of the programme: "The impact of Africa's image on Foreign Direct Investment (FDI) in the tourism industry: Situation and Trends". The session will focus on topics that are directly related to this issue, such as the lack of existing foreign injection in the tourism sector compared to other sectors such as oil, gas and mining.
The closing event of the round table session will then take place in the presence of the Spanish Secretary of State for Tourism, Isabel Borrego Cortés. After the ceremony, a brief exposé will be given to all those present on the 57th staging of the Regional UNWTO Commission for Africa and on the UNWTO/ICAO Ministerial Conference on Tourism and Air Transport in Africa, which is due to be held from 22 to 24 April in the Seychelles.