Wang Zhifa Meets with the Director-General of Argentina Tourism Board Enrieque Meyer
Wang Zhifa Meets with the Director-General of Argentina Tourism Board Enrieque Meyer
Vice Chairman of CNTA Wang Zhifa visisted Argentina and held formal meeting with the director-general of Argentina Tourism Board Enrieque Meye on August 1st, following the conclusion of the Fourth Session of Sino-Mexico Standing Committee.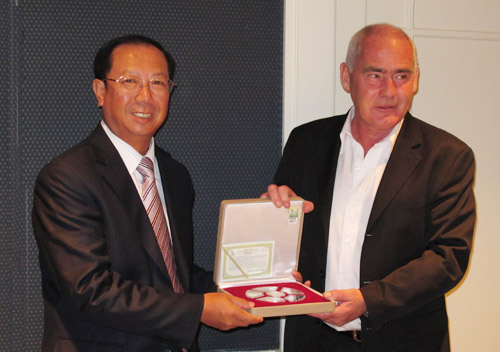 Representatives from both China and Argentia introduced the current situation and strategies of their tourism industry. Wang Zhifa indicated that, the establishment of friendly cooperative relations between governmental tourism agencies of both countries was of great significance for promoting the long-term development of tourism industry; both countries have rich tourism resources; Argentina boasts time-honored history, splendid culture, manificent natural landscape, unique folk-custom and different culture from that of China, so it is one of the tourism destinations in Latin America for Chinese tourists although it's far away; it's believed that, more and more Chinese tourists would tour Argentina as its tourism agency intensifies the promotion in China and the traffic becomes more convenient; meanwhile, Argentina tourists are also welcome to China.

Meyer extended welcome to CNTA for its visit and indicated that the Argentina government attached great importance to tourism industry development and established the Ministry of Tourism on June 28th; once the Ministry of Tourism was established, Argentina had regarded outbound tour market in China as an important source market in Asia, and adopted a series of measures to promote Chinese tourists to visit Argentina.