2017CAEXPO Tourism Exhibition was held from 11 to 13 October in Guilin, Guangxi.
2017
China-ASEAN Expo (CAEXPO) Tourism Exhibition
was unveiled at Guilin International Exhibition and Conference Centre on 11, October. Themed as "Create A New Tourism Cooperation Chapter Along the Belt and Road Initiative", the Expo created a platforms for the travel destinations and tour companies at home and abroad to showcase their resources and communicate their cooperation possibilities together.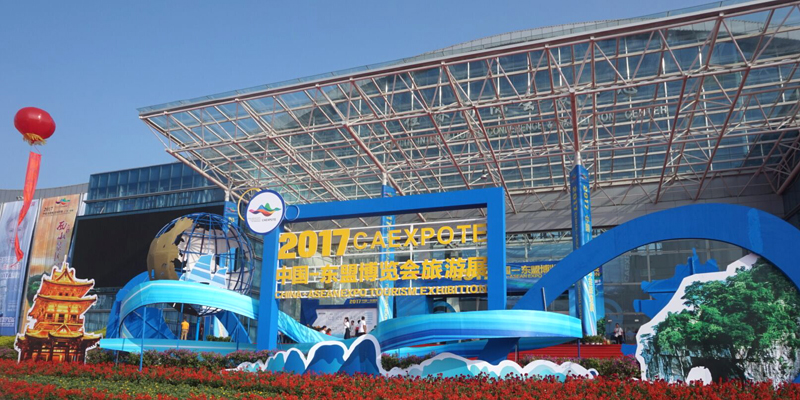 With an exhibition area of 25,000 square meters, the Expo attracted over 800 exhibitors from over 50 countries and areas, including all of the 10 ASEAN countries. Over 300 professional buyers was invited to the Expo, which would be with a total public visits of about 160,000.