What Are Chinese Tourists Looking for? New Report Offers Insights into Rapidly Expanding Segment
J. Walter Thompson has released China Outbound: The New Face of Chinese Global Travel, a report that looks into travel priorities for Chinese tourists in this rapidly expanding market segment that sees more and more travelers from China taking trips abroad.
According to JWT, this makes the Chinese travel segment is an important focal point for brands as Chinese international travel has tripled in the last 10 years to 130 million trips in 2017.
Among the findings for what motivates today's Chinese travelers are an interest in journeys of self-discovery, exploring romantic destinations and an overall desire for "surprising experiences." Also ranking high in JWT's findings were "medical tourism", "love tourism" and "soul tourism".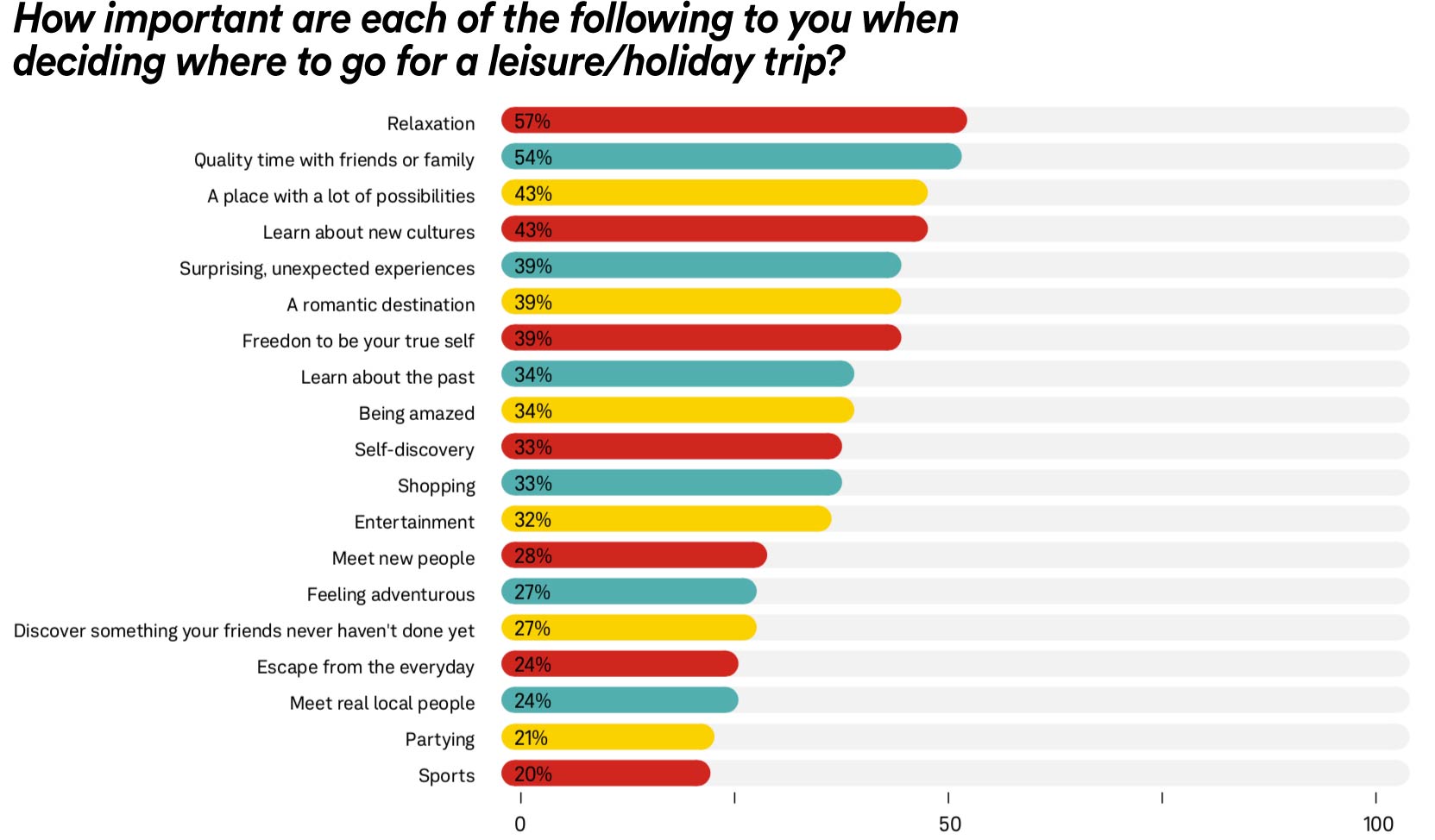 Key Takeaways
More outbound Chinese tourists are now traveling independently, in smaller groups and to increasingly far-flung locations
Travel times are clustered around national holidays, and brands are planning major campaigns around those times
Travelers are increasingly looking for local, real and immersive experiences
Yet they also want familiarity in language (e.g. Mandarin-speaking hotel staff) and in payment methods (Alipay or WeChat Pay)
Social media plays a big role in raising awareness of different travel destinations
The wide-ranging report highlighted also highlighted some of the concerns Chinese have about traveling internationally:
47% are worried about terrorism
45% are concerned about political tensions
45% are worried about crime
38% are worried about natural disasters
36% are worried about not being able to communicate in countries where Mandarin is not widely spoken
17% are worried about dealing with local currencies or bank charges
Older travelers worry about these things more than younger travelers
27% are worried about being discriminated against
Where are Chinese Travelers Going?
In terms of most popular destinations, neighboring Japan and South Korea remain the top spots with Southeast Asia second.