Chinese Tourists to Greece will Increase Tenfold
The number of Chinese tourists visiting Greece will rise tenfold, said Fosun Senior Vice President Jim Jiannong Qian, according to a Bloomberg report.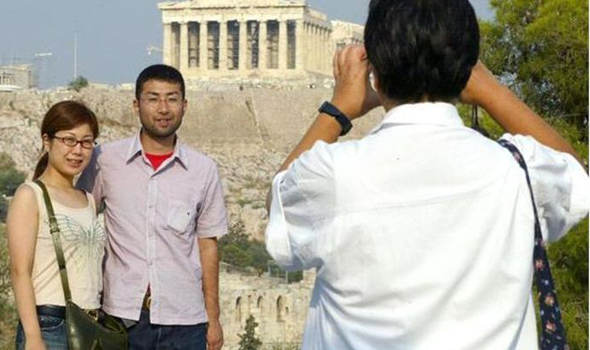 Fosun International Ltd., a Chinese conglomerate involved in the venture to transform the former Athens airport site into one of the biggest real-estate projects in Europe, is also interested in investing in Greek tourism.
As a shareholder of tour operator Thomas Cook Group Plc, Fosun is to start building vacation packages specifically for the vast Chinese market, the Senior Vice President told Bloomberg. According to the government of China, 1.5 million of its citizens will start vacationing in Greece in the medium term.
In 2016, a total of 28.1 million people visited Greece, an increase of 7.6 percent compared to 2015. According to the Bank of Greece, tourism receipts amounted to 13.2 billion euros in 2016. Beijing says that 150,000 of the 2016 visitors were Chinese citizens.
  Source: Greece.Greek Reporter
Please
contact us
in case of Copyright Infringement of the photo sourced from the internet, we will remove it within 24 hours.