Marrakech Records a Slight Increase in Number of Tourists This Year
Morocco's Tourism Observatory released a communiqué showing that 8.1 million tourists have visited Marrakech in the first nine months of 2016.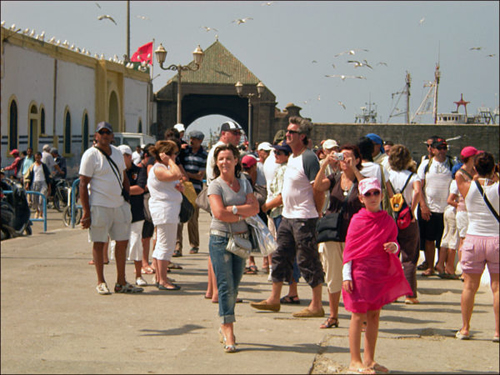 Morocco's news agency MAP passed on a communiqué from the country's Tourism Observatory that reveals the number of tourists that visited Morocco's Marrakech between January and September of 2016. Compared to the same period of 2015, Marrakech registered a small increase of 0.3 percent.

The number of Moroccan expatriates visiting the city increased by 3.8 percent compared the first nine months of last year. This made up for the remarkable 3.5 percent drop of foreign tourists visiting the city of Marrakech.

The number of visitors to Marrakech from the United Kingdom decreased by 7 percent, Germany by 3 percent, and France by 2 percent. However, visitors from Holland increased by 2 percent while tourists from Belgium and Spain saw an increase of 1 percent.

The statement of the Tourism Observatory also indicated that Russian and Chinese tourists recorded the biggest rise. The number of Russian visitors has doubled while Chinese tourists increased by 180 percent, compared to the same period of 2015.

The total overnight stays in classified establishment increased by 2 percent. This contains a drop of 2 percent for non-resident tourists and an11 percent increase for resident tourists.

Morocco's two main tourism hubs, Marrakech and Agadir, accounted for 60 percent of the entire country's overnight stays with a 2 percent increase for Marrakech and 3 percent for Agadir.

Fez recorded the highest decline in Morocco of 12 percent, while Rabat recorded a decline of 2 percent. The number of visitors to Tangier and Casablanca increased by 7 percent and 5 percent, respectively.
  Source: Morocco World News