As China moves to relax coronavirus curbs, inquiries for outbound travel and visa application have surged, as people are keen to go abroad again after the country relaxed COVID-19 epidemic restrictions to optimize its response, industry sources told the Global Times on Sunday.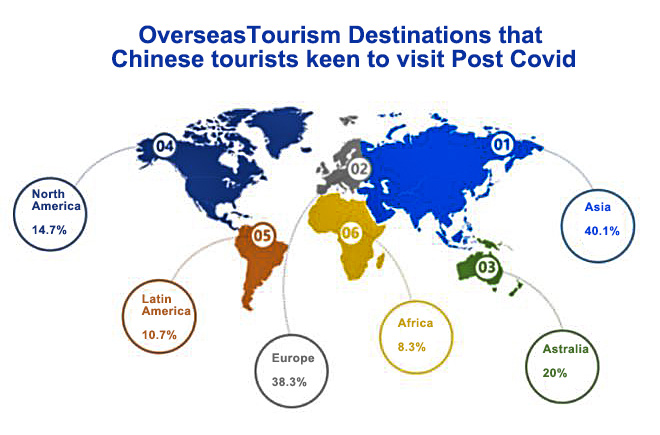 Bao, a Beijing-based resident, recently updated her passport to prepare for visa application, which she expected would take place in 2023, she told the Global Times on Sunday.

According to Bao, she used to travel abroad at least twice a year before the pandemic, and she is now looking forward to going overseas again.

"This is like light at the end of the tunnel, which is not easy," she said, and she may visit the UK, Germany or Japan.

Visa application centers are gradually resuming operations in China. Canada's visa application centers reopened in cities like South China's Guangzhou and Wuhan, Central China's Hubei Province. Germany will reopen its visa application centers in Guangzhou, Shanghai and Beijing in early 2023.

According to public information and people interviewed by the Global Times on Sunday, study and business visas will be the first to resume, while travel visas may take longer.

One employee at an online travel visa agency told the Global Times on Sunday that bookings for in-person submissions of travel visa documents for the US are suspended until January 2023 in Beijing, and the earliest booking available for the US travel visa document submission in Shanghai is scheduled for April.

Inquiries for travel visas have started to heat up, tourism industry sources said.

Jia Jianqiang, CEO of 6renyou, an online tourism agency in Beijing, told the Global Times on Sunday that after the 20 measures and another 10 measures involving COVID-19 management were unveiled recently, airports no longer require passengers to show their health codes, and questions asked by customs officers have become simpler.

"About one-third of our clients are interested in overseas travel for the 2023 Chinese New Year holidays or March next year, and the number of inquires has increased over the past few weeks," said Jia.

Xu Xiaolei, marketing manager at China's CYTS Tours Holding Co, told the Global Times that inquiries for travel visas have almost doubled in the past two weeks, and the hottest destinations are the Middle East, Europe, Australia and Africa.

"We found that many people are asking when outbound travel will restart. We understand their anticipation for traveling abroad, and the tourism industry also looks forward to the day when tourism returns to normal," he said.

Zhou Weihong, deputy general manager of China Spring Tour, told the Global Times that many people are doing the preparation work ahead of a resumption of visa applications.

"There are other rigid requirements for visas such as family visits. So there are many inquiries now, particularly for countries that have resumed issuing visas for Chinese residents," she said.

According to Zhou, the number of people who submitted visa applications (via the agency) rose 59 percent in the early 10 days of December compared with the corresponding period in November, most for business purposes. Inquiries mostly target Japan, Europe, Singapore and the US.

But the cautious mood is not completely gone. Bao said if visa application resumes, she would first look at airfares and the coronavirus situation before deciding when and where to travel.

Industry sources also said that the return to outbound travel should still take place after the country experiences its peak of domestic travel demand around the Spring Festival.

"After domestic travel goes through a period of tests, outbound travel should also have some adjustment that can push the industry back to a normal state," Xu said.