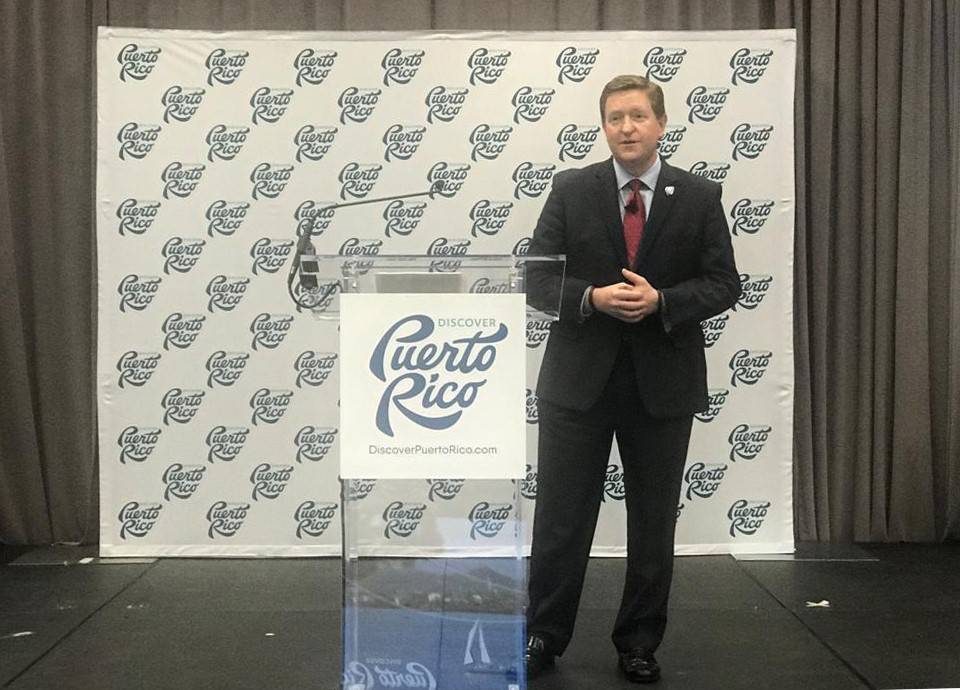 Discover Puerto Rico
, the island's Destination Marketing Organization (DMO), announced that the January-April 2019 occupancy spending has reached $373.6 million, the highest in the past eight years, and an increase of 12.4 percent when compared to 2017 pre-hurricane Maria levels.
The island's rapid lodging spend growth is driven by a rise in bookings of vacation rental properties, accounting for 23 percent of the notable jump. This is also underscored by strong passenger arrivals, which are on par with levels of pre-hurricane Maria, reaching 1.5 million for the January-April timeframe.
"We're thrilled to see this volume of travelers experiencing all that Puerto Rico has to offer and supporting the visitor economy of the Island, which directly impacts the local community. Our research-driven approach, combined with award-winning publicity and marketing campaigns, have driven quick results for the Island," said Brad Dean, CEO of Discover Puerto Rico.
The Island's exciting progress comes as Discover Puerto Rico approaches the anniversary of its first year in existence, with many milestones under its belt. This Spring Break upswing follows the DMO announcing unprecedented Q1 growth.
Additional indicators of a rising tourism sector include: 2019 YTD leads and bookings in the Meetings, Incentives, Conferences and Events (MICE) space are the highest they have been in the past five years; San Juan International Airport (SJU) is seeing a 23.8 percent year-over-year increase in air traffic in Q1 of 2019 compared to 2018; and January 2019 cruise data reflects a 28.9 percent increase of visitors to the port, with a 56.6 percent increase in homeport cruise passengers compared to January 2018.
The DMO kicked off 2019 with the prestigious honor of securing the coveted leading spot on The New York Times "52 Places to Go" list, followed by numerous industry accolades praising the Island as a leading destination to visit in 2019.
This, followed by Discover Puerto Rico launching a new website and brand campaign, "Have We Met Yet," aimed to reintroduce the Island to the world, highlighting the exotic, yet familiar essence of Puerto Rico with a focus on its unique cultural and natural offerings, and welcoming nature of its people.
Puerto Rico's Tourism Remains Hot
With no signs of slowing down, Puerto Rico's growth is underscored by travel industry acclaims looking to the summer season, including global luxury travel network Virtuoso releasing that Puerto Rico ranked number three in experiencing the largest year-over-year percentage increase in summer bookings, with an impressive 149 percent jump.
Global travel community Airbnb also saw Puerto Rico lead the top-ten global trending destinations list for this upcoming summer, securing an outstanding three spots on the list, including Dorado, Vieques and Rio Grande. Each reflects a 400 percent increase in Airbnb bookings when compared to 2018.
"The future of Puerto Rico has never been brighter, and this comeback story, which we are proud to be a part of, is far from over," added Dean. "Our goal is to double the size of the visitor economy to directly impact and strengthen the development of the Island and its remarkable communities."
The destination is seeing numerous enhancements in its product, drawing travelers to the growing list of experiences to discover in Puerto Rico. The Island's rich culture, its cuisine, history, arts, music and dance are unparalleled.
As an Island filled with natural wonders, including the only rainforest in the U.S. forest system, El Yunque, and three of the world's five bioluminescent bays, the sustainability space is flourishing with notable activities, and a variety of farm-to-table culinary offerings.