From etiquette to language, the UAE's hotels embrace China's visitors by the million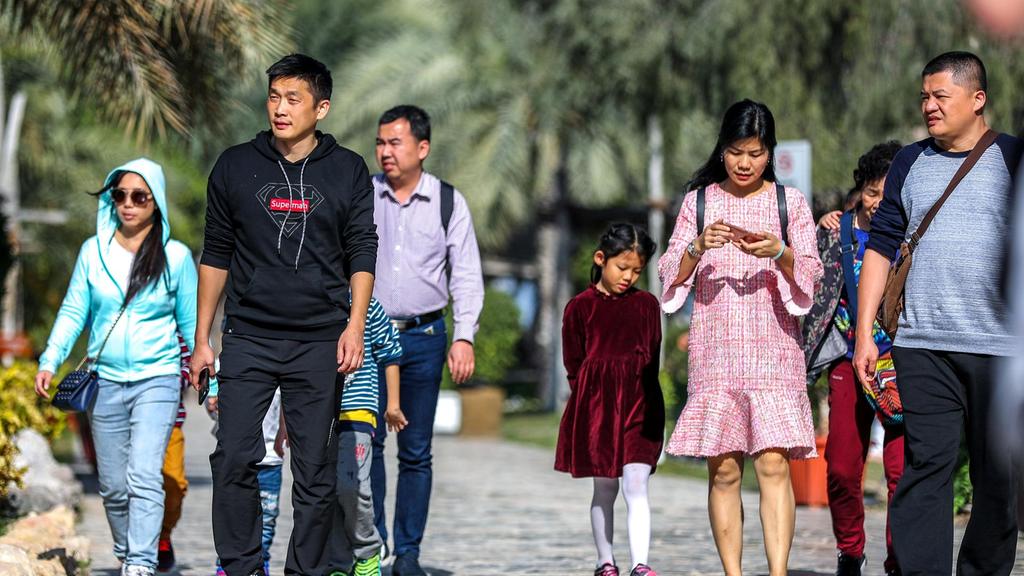 For any nationality enjoying their first trip abroad, getting to grips with a new culture can often prove daunting.
On top of the usual language barrier issue, there are regularly more nuanced etiquettes to try to understand.
Now, however, the travel industry in the
UAE
is taking steps to offer their Chinese guests a more welcoming hand.
Hotels, in particular, are waking up to the idea that guests can often be superstitious - with the number four deemed to be unlucky and the number eight representing great wealth and prosperity.
"Many Chinese tourists are only just discovering much of the world for the first time," said Christopher Ledsham, spokesman for China Outbound Tourism Research Institute.
"Simple steps can make all the difference to someone who's just got off a plane to find a very different culture.
"It's really important that hotels understand things like avoiding putting Chinese tourists on the fourth floor when there's a room available on the eighth.
"Recognising cultural details is a courtesy, but there are also more important details hotels can include."
Over recent years China's economic boom and the resulting spike in disposable income has lead to a wealth of its citizens travelling abroad.
For many, the first stop on holiday to Europe or Africa is a night or two in the UAE, where the numbers of Chinese visitors has been rising sharply.
Last year, more than a million Chinese tourists arrived in the Emirates, with visitors to Dubai up 46 per cent from 2016, according to the Dubai Department of Tourism.
The country is seen as a popular choice owing to its variety of luxurious shopping malls and five-star accommodation.
Speaking to the The National, Mr Ledsham said extending Chinese tourists a welcoming hand could be as simple as hotels having plenty of Chinese speaking staff, offering complimentary slippers, or even a coupon for a discounted meal.
And he noted that some establishments were already going the extra mile - with JW Marriott Marquis Dubai offering touchpads in Mandarin in guest's rooms to avoid any language barrier confusion.
"It's really important that Chinese guests are made to feel culturally recognised," Mr Ledsham said.
"When they first arrive they're still finding their footing, and they respond incredibly well to this idea of a great welcome."