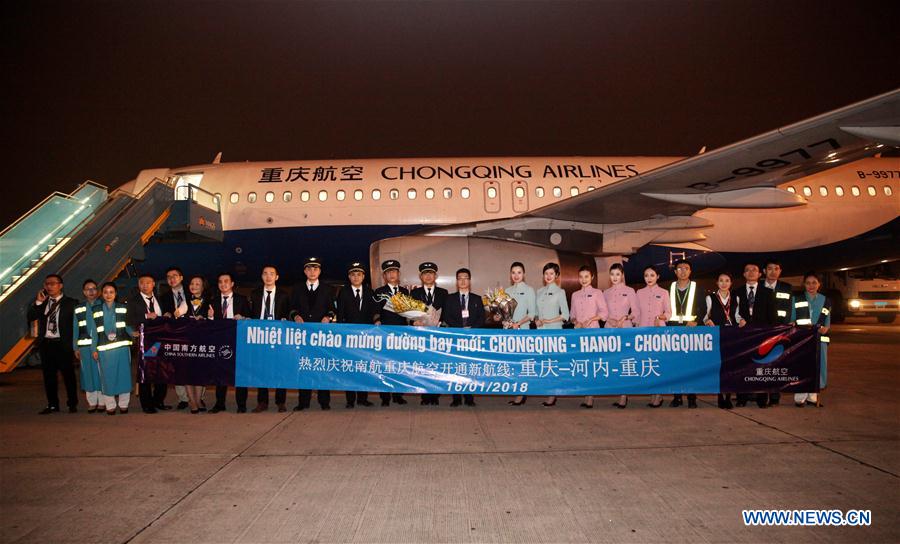 Chongqing Airlines began direct flights between southwest China's municipality of Chongqing and Hanoi, capital of Vietnam Tuesday.
Outbound flights leave Chongqing at 9:15 p.m. every Tuesday, Thursday, Saturday and Sunday, and arrives in Hanoi at 10:30 p.m. local time. The return flights depart Hanoi at 11:30 p.m. and arrive in Chongqing at 02:45 a.m.
With the capacity of 150 passengers, the flight will be operated by Airbus 320.
Chongqing Airlines has opened several international routes to Bangkok, Phuket, Singapore in recent years.