International Tourism Trade Fair
(FITUR), the leading trade fair for inbound and outbound Ibero American markets, was successfully concluded on Jan 22nd 2017 in Madrid, attracting 9,672 tourism companies, institutions and bodies from 165 countries and regions to participate.
On Jan 18th, their Majesties the King and Queen of Spain, Don Felipe and Doña Letizia opened the FITUR 2017.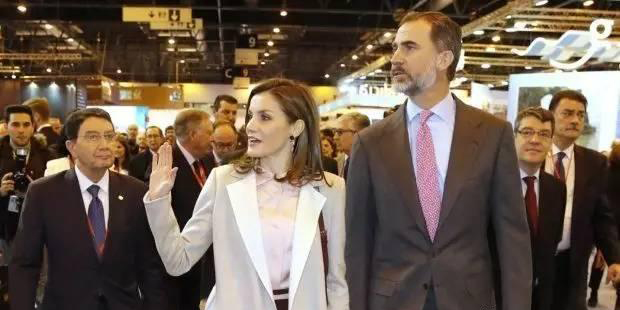 China's Ambassador to Spain Lv Fan attended the opening ceremony of International Year of Sustainable Tourism for Development, and visited the China's Pavilion at the FITUR.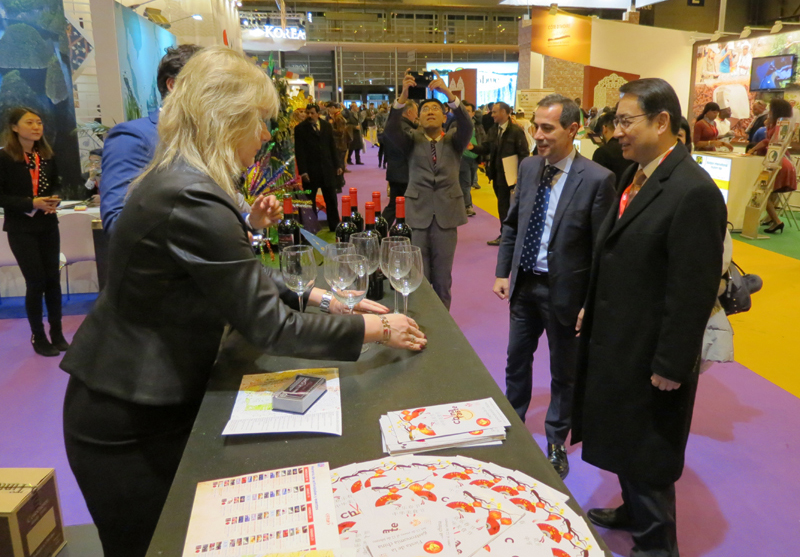 Among the large number of participants, some were the Chinese tour operators and professionals invited by
China Business Network
(CBN), the official media supporter of FITUR as hosted buyers to FITUR and its B2B workshop, meeting a great number of foreign incoming service providers for further cooperation.
At

China Pavilion,

Dr Adam WU, COO of CBN, and

executives of Capital Airlines now flying from China to Madrid

Chinese hosted buyers at the FITUR
Chinese buyers were very happy to know the senior officers of tourism board at the FITUR, such as
León
and
Valladolid
, but also got the opportunity to attend the Fam Trip to visit
El Corte Ingles
,
Marqués de Cáceres
and
Valladolid
. All the Chinese buyers promised to customize the best products and itineraries to Spain after their excellent experience in Spain.
Ms Margarita(R1), Tourism Counsellor of Leon was showing presentation of Leon to Chinese tour operators

Tourism Councillor of Segovia thanks CBN's assistance

Chinese hosted buyers visited El Corte Ingles's

Pavilion

Tourism Manager of Marque de Casaress was introducing the wineyard to Chinese tour operators
China has been the largest source of outbound tourists in the world since 2012. According to the report issued by China Tourism Academy (CTA), the number of China's outbound tourists reached 122 million, spending $109.8 billion in overseas destinations in 2016. Thus, Spain wish to welcome more Chinese tourists.
Related FITUR News: