At the FITUR 2017,
León
Pavilion is much eye-catching as it is the largest province in the whole of the Castile-Leon region. Invited by
China Business Network
(CBN), Chinese hosted buyers visited the León Pavilion to know its tourism resource and products of León.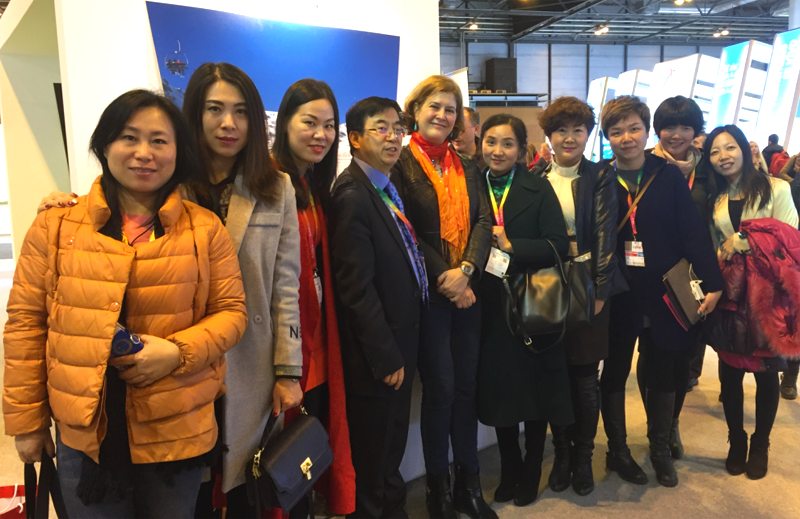 Group photo at Leon stand with Tourism Counsellor of León
Ms Margarita, Tourism Counsellor of León warmly welcome Chinese hosted buyers and presented León as a perfect destination in Spain.
Located in the Northwest of Spain, Leon offers Cathedral of León, a wide variety of history, traditions, art, ever-changing landscapes, and peoples. Here, the most ancient traditions and the most avant-garde expressions in the 21st century co-exist harmoniously.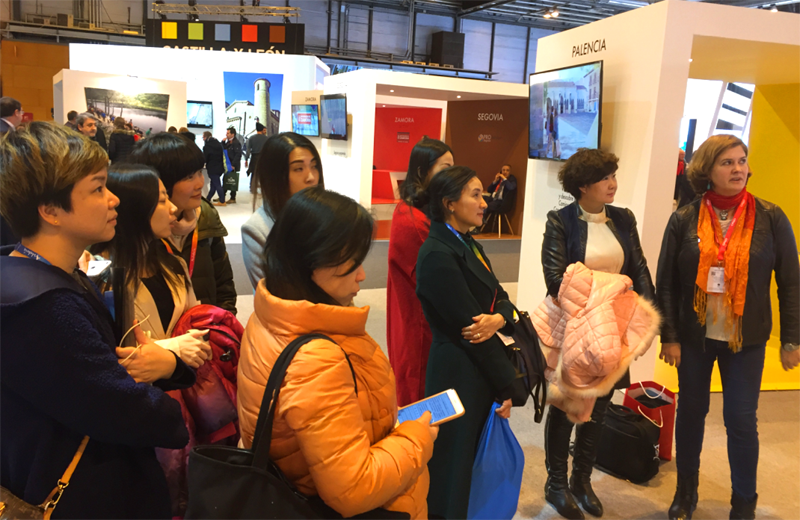 Ms Margarita(R1), Tourism Counsellor of Leon was showing presentation of León to Chinese tour operators
As far as we know that it is very convenient from China to León now. Chinese tourists can take the direct flights to Madrid or Barcelona where is closed to León, and then transfer to León by domestic flights, train or bus.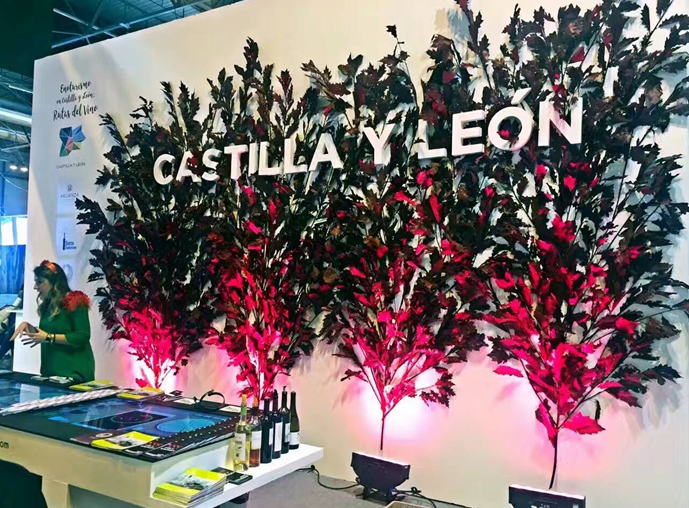 León Pavilion at the FITUR 2017