CBN Travel & MICE
and UBM are working together on a marketing agreement for World Tourism Summit 2016 in Chengdu, China. The partnership will see CBN Travel & MICE provide strategic partnership and marketing activities ahead of next year's event as well as support on organising this event.
Under the terms of this agreement it will help promote World Tourism Summit to potential exhibitors and participants in China and will translate relevant information into Chinese.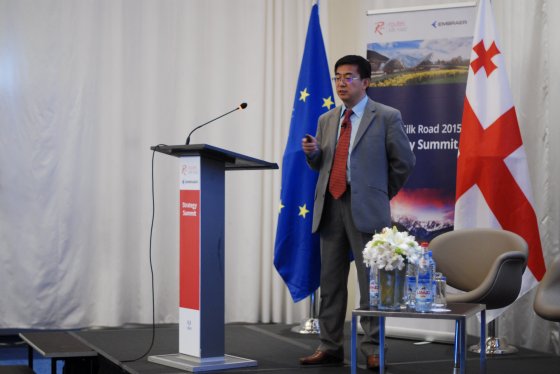 "The CBN Travel & MICE is honoured to be able to team up with UBM and the Routes team on this event"said Adam Wu, Chief Operating Officer, CBN Travel & MICE.
In recent years China has overtaken both USA and Germany to become the largest outbound market in the world with Chinese travellers now the top source of tourism cash, according to the UNWTO. About 120 million Chinese traveled overseas in 2015, up from 109 million the previous year, according to the CNTA. This was an increase of 19.5 percent year on year and nearly 13 times the level in 1998, CNTA data showed.
"More and more Chinese to travel abroad in order to fulfill their dreams of visiting foreign countries, to enrich themselves culturally with experience of foreign destinations and people," said Dr Wu. China has the highest number of US$ Billionaires in Asia and more than two million US$ millionaires.
World Tourism Summit
World Tourism Summit will take place from 25 to 26 September 2016, combining a number of presentations and panel discussion sessions and briefings. This inaugural summit will see discussion around a number of current industry issues including: global tourism, future patterns of travel and airport capacity and infrastructure.