A 5-member official delegation from Bangladesh led by H.E. Mr. A.K.M. Shajahan Kamal, MP. Hon'ble Minister of Civil Aviation and Tourism, Government of Bangladesh, is participating in Arabian Travel Market (ATM) 2018 which began yesterday at Dubai World Trade Centre. For the first time in 25 years, eight Private Tour Operators of Bangladesh under the patronage of Bangladesh Tourism Board are participating in this tourism exhibition focusing on the promotion of Muslim Friendly Tourism (MFT) of Bangladesh across the globe especially in Arab countries.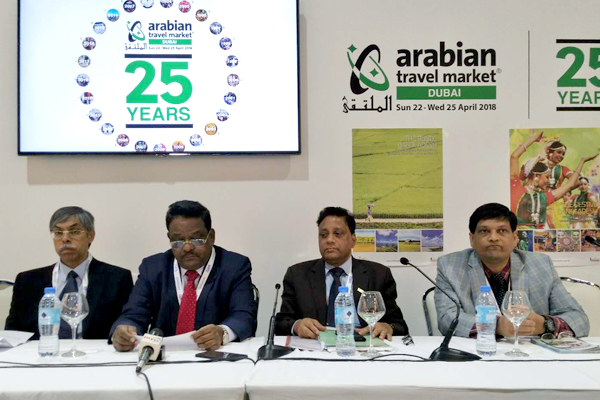 The press conference was held to introduce Bangladesh tourism
Bangladesh is gradually becoming a well-known tourist destination on the map of the world. The country has enormous potential to develop tourism because of its tremendous variety of tourism products, both natural and man-made. The world's longest sandy beach- Cox's Bazaar, the world's largest mangrove forest and the home of Royal Bengal Tiger-The Sundarbans, corat island-Saint Martin's, the green roof of the country-Bandarban, land of colorful indigenous groups and lake city-Rangamati, World heritage Sixty Dome Mosque, land of ancient Buddhist civilization-Paharpur, Temple city-Puthia - a(l these are of life time experience for any travelers.
Bangladesh has many heritage and archeological sites to offer to the tourists. By default Bangladesh is a Halal country. Foods of everywhere in Bangladesh are Halal. The people of Bangladesh celebrate different cultural and religious festivals with huge enthusiasm.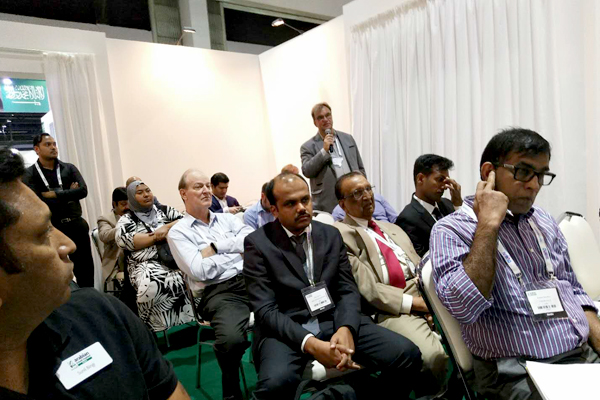 Reporters were showing the eager to know about Bangladesh
The present Government under the leadership of Honorable Prime Minister Shefkh Hasina is giving more importance on developing and promoting tourism in the in a very comprehensive way. The government has given emphasis on preservation, conservation and promotion of heritage sites for sustainable tourism. The Government of Bangladesh is working with public and private stakeholders to achieve SDGs by 2030 ensuring sustainable growth of tourism.
The Government of Bangladesh is currently implementing a 3-year long promotional campaign called 'Visit Bangladesh' from 2016-18. Accordingly, the government invites the tourists across the globe to visit Bangladesh and enjoy the, culture, beauty of the country as well as the heritages with optimum joy.
Apart from this, the Government of Bangladesh invites the investors from UAE and other Arab countries to invest in tourism and hospitality sectors of Bangladesh. The government also requests the tour operators from UAE and other Arab countries to work with Bangladeshi tour operators, create linkage and to organize more B2B meetings to explore the way for operating package tours.