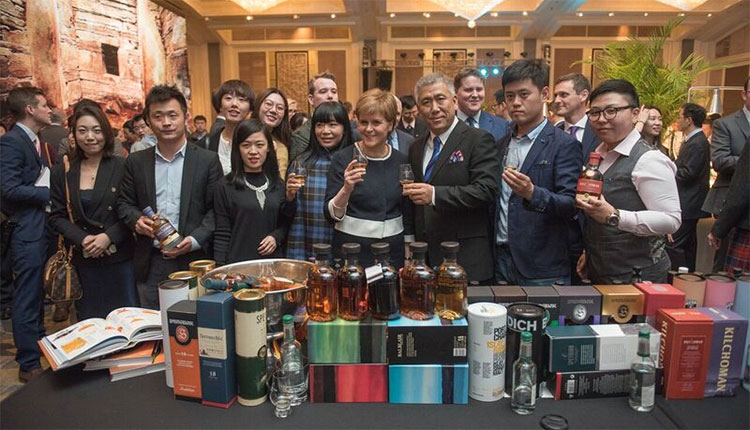 Total spend by Chinese visitors to
Scotland
has increased by 414% – from £7 million to £36 million since 2007.
Over the same period, the number of visitors from China has increased by 192%, with 41,000 visits in 2016.
The figures were highlighted by Scottish First Minister Nicola Sturgeon in Beijing on the first full day of her visit to China. She attended an evening reception to preview a new global marketing campaign, launching later this week to invite people from around the world to live, work, visit and invest in Scotland.
The First Minister said:
"Tourism is a vital part of Scotland's economy, and these figures demonstrate the growing significance of Chinese visitors to our country.
"It is important we continue to build on this, particularly with the confirmation of the first direct air route beginning later this year. During my visit I will carry out engagements to further strengthen our relationship with China in a number of sectors, including tourism.
"I am travelling with the message that Scotland offers a warm welcome to all visitors, with our unique mix of history, stunning scenery and world-class culture and food and drink.
"Increasing tourism deepens the friendship between our two nations, and this can only help firms who do business in China. The companies I met this evening are living proof that the world's second largest economy offers huge potential to Scottish businesses."