Gridsum, a top-notch Chinese enterprise-level big data and artificial intelligence solution provider, and the world's leading flight data service company Variflight CADAS team, released the Insights Report on China-
UK
Route Development and Groups.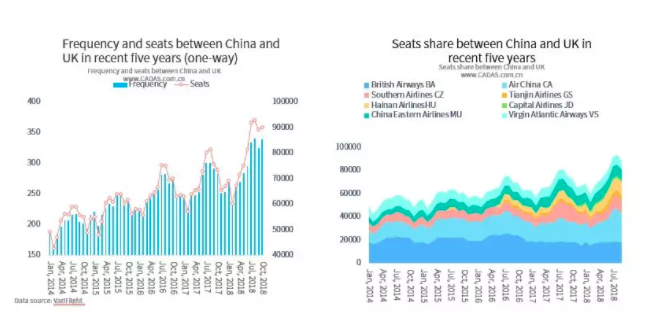 The number of routes has increased from four in January 2014 to 12 in the summer of 2018; the number of airlines has increased from five to eight today, of which Chinese airlines have significantly increased their share in the China-UK routes.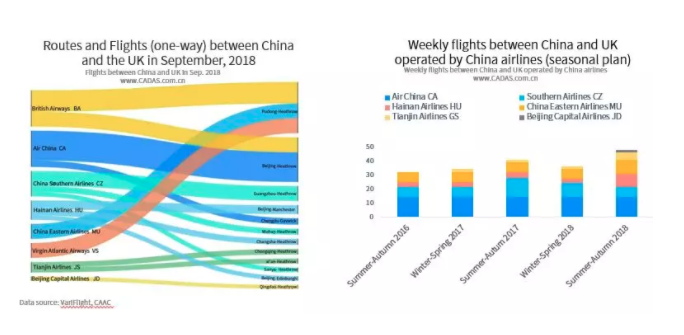 Judging from the passenger traffic, the China-UK aviation market displays strong seasonal features. In the July-September period, the passenger traffic is higher and the market demand is the strongest; while in the February-March period, the passenger traffic is lower, and the market demand is slack. Airlines have responded to market demand in scheduling passenger flights, showing strong seasonal features.
Due to the temperate marine climate of the UK, tourists visiting the UK present seasonal features. Nearly 50% of tourists choose self-guided tours, preferring photography, humanities, and petty bourgeois style.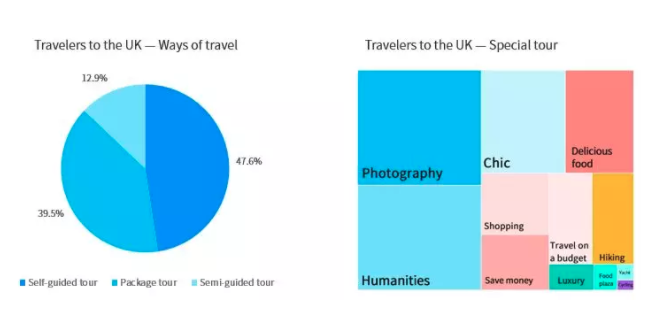 Except for Beijing, Shanghai and Guangzhou where passenger traffic are concentrated, routes departing from other cities are mostly solo routes, and in-flight meals have become the most talked-about topic for tourists;
Nearly 90% of the UK followers are post-80s and 90s generation with mid to high degrees, and the proportion of women is higher than that of men. They are mainly from economically developed areas including Beijing, Shanghai, Guangzhou and Jiangsu-Zhejiang area. Their focus on the UK tends to be information, film and television, music, travel, education and more.