With direct flights from Beijing and Hong Kong to Dublin starting this year, the number of Chinese inbound visits to Ireland is expected to be well over 100,000 in 2018.
Following in the steps of Chinese director and TV host Gao Xiaosong in his amazing series on Ireland Xiaoshuo Aierlan broadcast last year, and other exciting promotions, more and more Chinese are getting to know Ireland and making plans to visit to see its natural beauty and appreciate its rich culture, history and cuisine.
Gao visited Irish President Michael Higgins to talk about Irish poetry, history and also visited Dolores O'Riordan, the lead singer of Irish rock group the Cranberries, a few months before she died.
The Chinese pop star's shows attracted almost 300 million views and podcast plays. But that was not enough for the Emerald Isle at the edge of Europe to become better known to guests from China about 8,000km (5,000 miles) away.
James Kenny, China manager of Tourism Ireland (TI), said the country is adjusting its market strategy after the launch of direct flights and he believes there will be a big increase in Chinese inbound visits.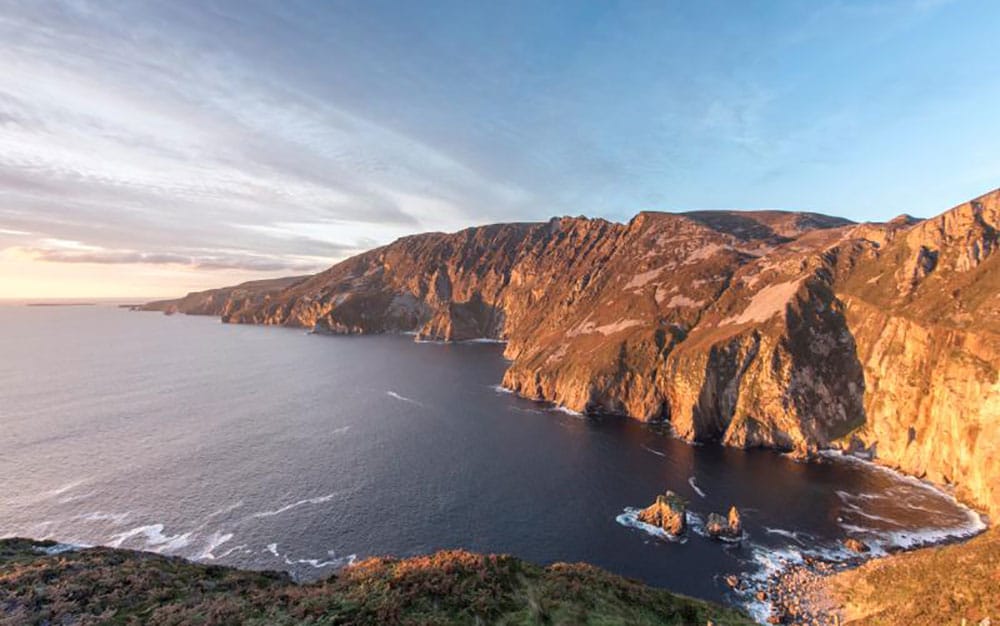 Slieve League Cliffs CREDIT: CHINADAILY.COM.CN
TI reported approximately 90,000 Chinese inbound visits in 2017, with an annual increase of 45 per cent. With direct flights from Beijing and Hong Kong to Dublin starting this year, the number is expected to be well over 100,000 in 2018.
"We are very aware of the growing trend in free independent travellers and tailor-made travel, and these fit very well with our direct flights and tourism offerings," Mr Kenny said.
The agency noticed Chinese visitors are attracted to self-drive tours and screen tourism experiences, and it will closely follow the trends in the Chinese market.
For self-drive and culture tour lovers, brands such as Wild Atlantic Way, Ireland's Ancient East, and Dublin, a Breath of Fresh Air will continue to promote their offerings.
And for Game of Thrones fans, a number of screen tours are available in Northern Ireland to follow in the footsteps of their favourite characters. Furthermore, Belfast and the Causeway Coast, topping Lonely Planet's 2018 Best in Travel list, are not to be missed.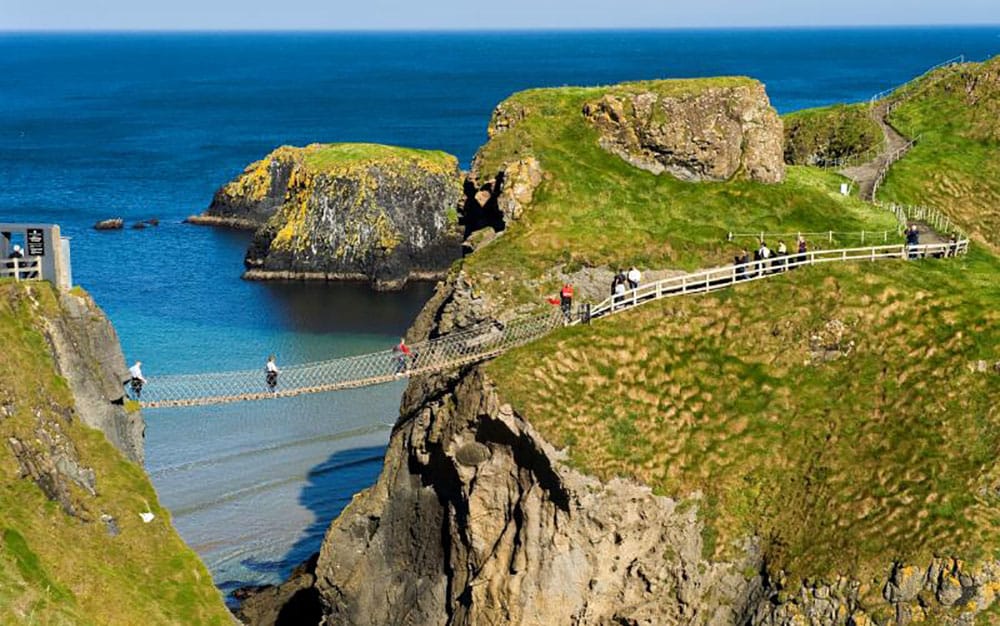 Carrick-a-Rede rope bridge, Co Antrim CREDIT: CHINADAILY.COM.CN
Traditionally, Ireland is sold as part of a UK + Ireland package in China because of lower awareness of the country. With the advent of direct flights and greater knowledge of the British-Irish visa scheme, more and more Chinese visitors are selecting Ireland as a single destination for in-depth tours, and even with UK + Ireland tours the number of nights in Ireland is increasing.
The increase in bed nights is boosted by self-drive visitors, who stay an average of seven days in the island and explore areas such as the Causeway Coastal Route and the longest dedicated coastal tourist driving route in the world, at 2,500km – the Wild Atlantic Way – as well as everything in between.
To be better prepared for the increasing number of Chinese tourists, a China Ready Programme was initiated to train those in the industry in aspects of language, culture, routes to market, food and drink, and signage.
All signage in Dublin international airport is now in three languages – Irish, English and Chinese. There are Chinese staff on hand to help with tax-back procedures, including through Alipay.
Tourism Ireland has advised hotels and bed and breakfasts targeting Chinese visitors to offer free Wi-Fi, green tea, kettles, toiletries and slippers in the rooms. Some accommodation and restaurants in Ireland have started to offer services by scanning WeChat QR codes.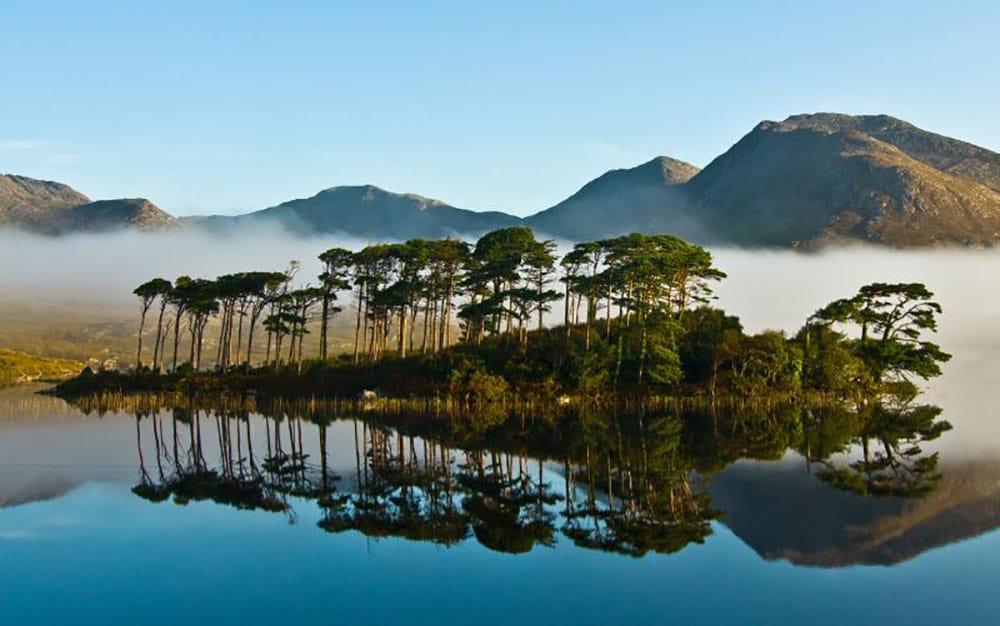 Bay Coast, Derryclare Lake, Connemara CREDIT: CHINADAILY.COM.CN
In China, TI is trying co-branding with airlines, corporations such as Xiaomi electronics, and tour platforms such as Mafengwo and Ctrip.
Mr Kenny said there would be "business as usual" in Irish tourism despite the implications of the UK's proposed Brexit. "The impact can be mitigated through a combination of aggressive marketing and the continuation of existing successful wider policy initiatives," he said.