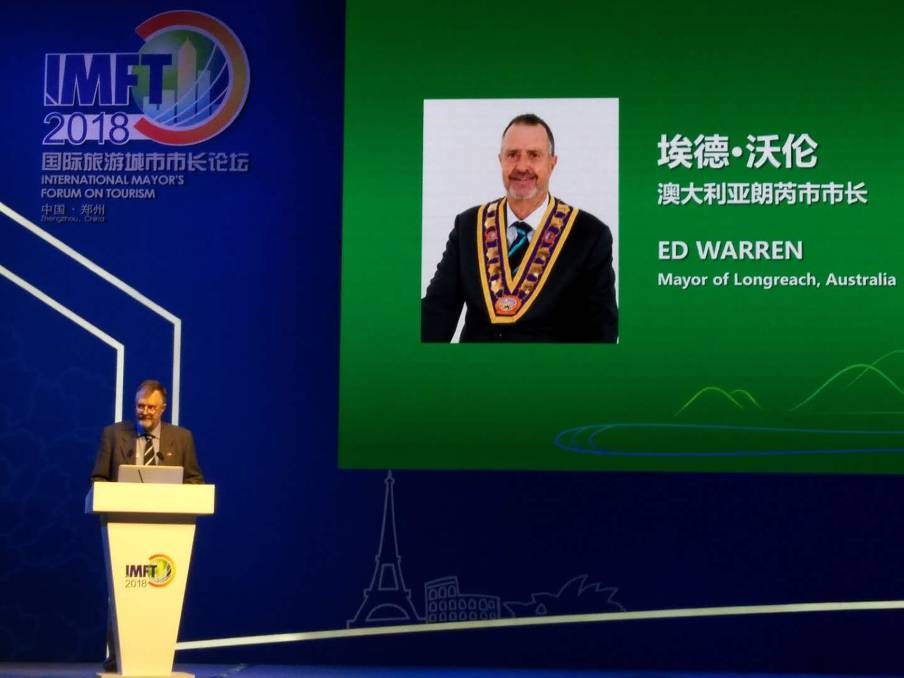 Longreach mayor, Ed Warren, addressing the international mayors' forum in China.
He said pursuing Sino-Australian tourism was a great opportunity for western Queensland communities
because it meant that for tourism to grow there must be an imperative to develop locally significant experiences.
The
Longreach Regional Council
is expected to give the green light this week for money to be spent on making the region's tourism product 'China-ready', following a triumphant visit by the mayor and two local tourism operators to the 2018 International Mayor's Forum in Zhengzhou in early June.
Attended by 98 mayors from around the world, Cr Ed Warren delivered a keynote address before an audience of 500, made up largely of Chinese media representatives.
He described the response as "phenomenal".
"We had really breathtaking vision on the big screen that showed our openness and big skies. It's a natural beauty they want to experience."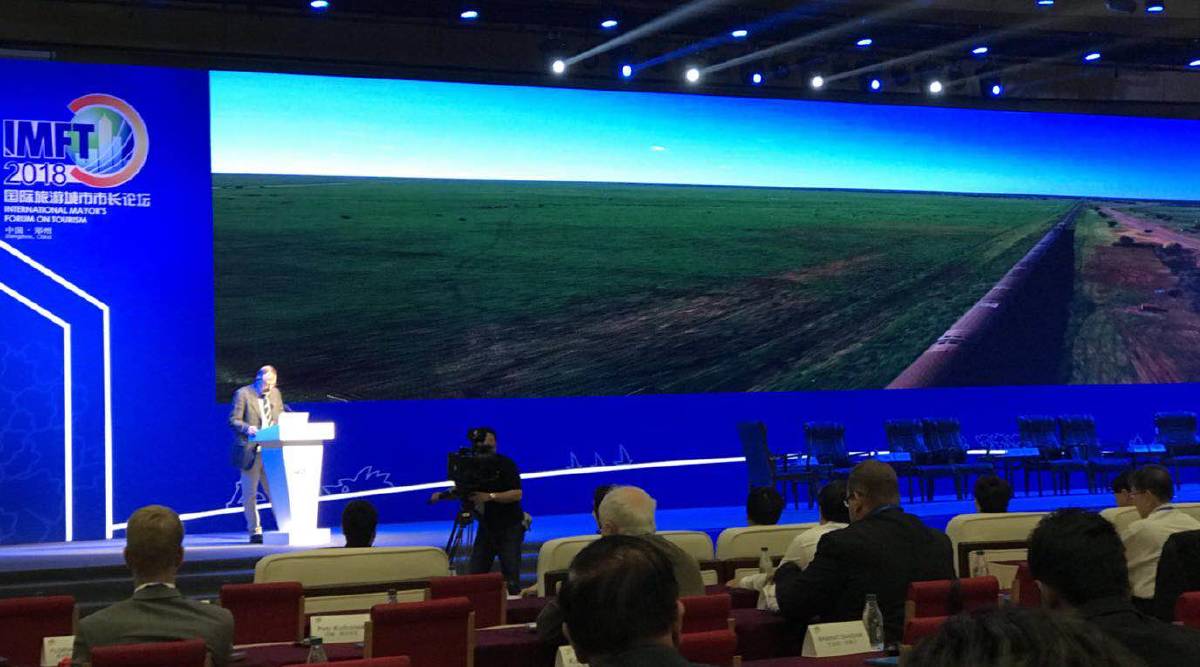 A huge screen amplified the message of western Queensland's natural beauty
that was shared by Longreach mayor, Ed Warren, in China recently.
Cr Warren, who attended the fifth forum held since its debut in 2008, as a guest of the United Nations World Tourism Organisation and the Chinese Ministry of Culture and Tourism, also delivered the message that coastal destinations were so "last year".
"Modern consumers want more from their holidays than the opportunity to simply relax in the sun," he said. "They're looking for exclusive activities and experiences which are unique to a particular area and aren't considered 'mainstream'."
He said the Longreach region in particular and outback Queensland in general were perfectly positioned to offer these new experiences.
"We are where Queensland is at its most authentic, offering untouched wilderness and award-winning cultural and heritage experiences that, unlike a day on the beach, cannot be replicated anywhere else in the world."
China's role in Australia's pioneering history, as market gardeners and shepherds, as well as on the goldfields, was another aspect that was expected to attract Chinese tourism interest.
"Every town has got a story of Chinese involvement in town life, owning hotels and being in the town band and so on," Cr Warren said.
"Outside of the towns there are stone-pitched overshots built by Chinese labour.
"The good thing about China is that it's nearly on the same time zone that we are.
"If we want to grow tourism in the west, we've got to look internationally.
"Hypothetically, another 30,000 to 40,000 visitors a year would be fantastic."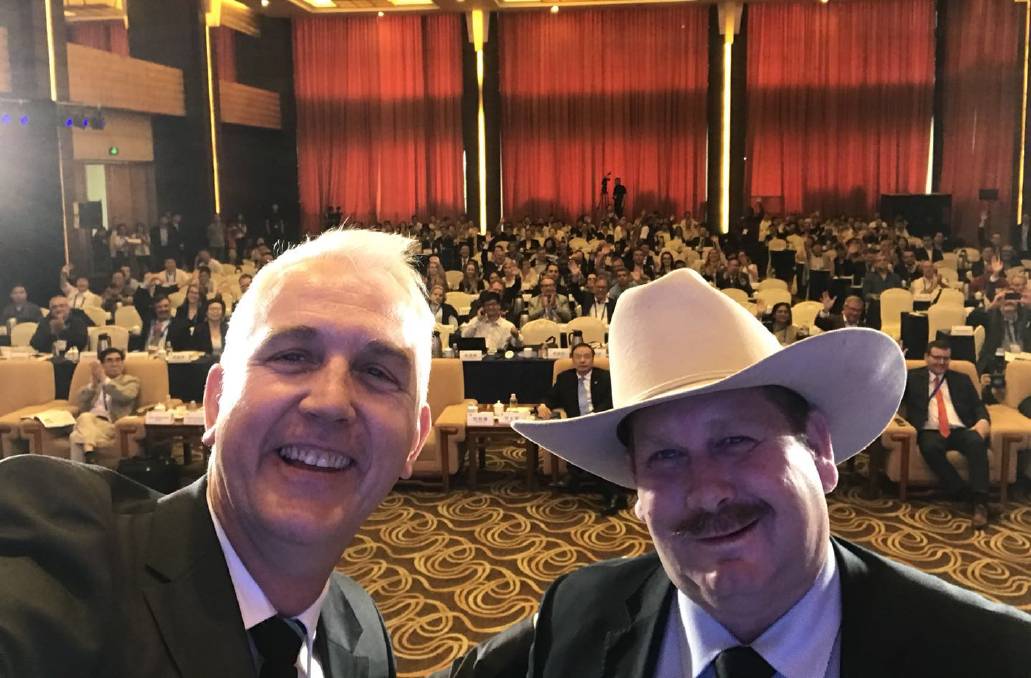 snapped a selfie before addressing the International Mayors Forum in Zhengzhou.
Cr Warren was joined by Longreach tourism operator, Richard Kinnon, and fellow councillor and Qantas Founders Museum CEO, Tony Martin, in China, which he said underlined that the whole industry was ready to do business.
He said this week's council meeting would have to indicate it was happy for dialogue to continue, after which council would do "China-ready" things such as offering Chinese language-friendly websites, and encourage delegations.
"We've been talking to all levels of government and industry, trying to remove as many barriers to trade and investment as possible" he said. "We've had high level engagement with state and federal governments, industry groups, airlines, inbound and outbound wholesalers – anyone who'll listen."