ITE Hong Kong 2023 - The 37th ITE (Leisure) and the 18th MICE Travel Expo Big Increase in Exhibitors Double Scale to Eighty Percent Pre-Pandemic
The city's only travel expo, ITE Hong Kong 2023 (ITE2023), will be held from June 15 to 18 at Halls 1 of the Hong Kong Convention & Exhibition Centre with two trade days and two public days. The annual ITE in 2023 is the third live edition held consecutively since the pandemic and the first since border reopened.
The Chief Executive, Mr. John KC Lee, has again sent this year his message welcoming ITE participants! Officiating ITE's opening on June 15 will be Mr Kevin Yeung Yun-hung, GBS, JP, Secretary for Culture, Sports and Tourism of the HKSAR Government.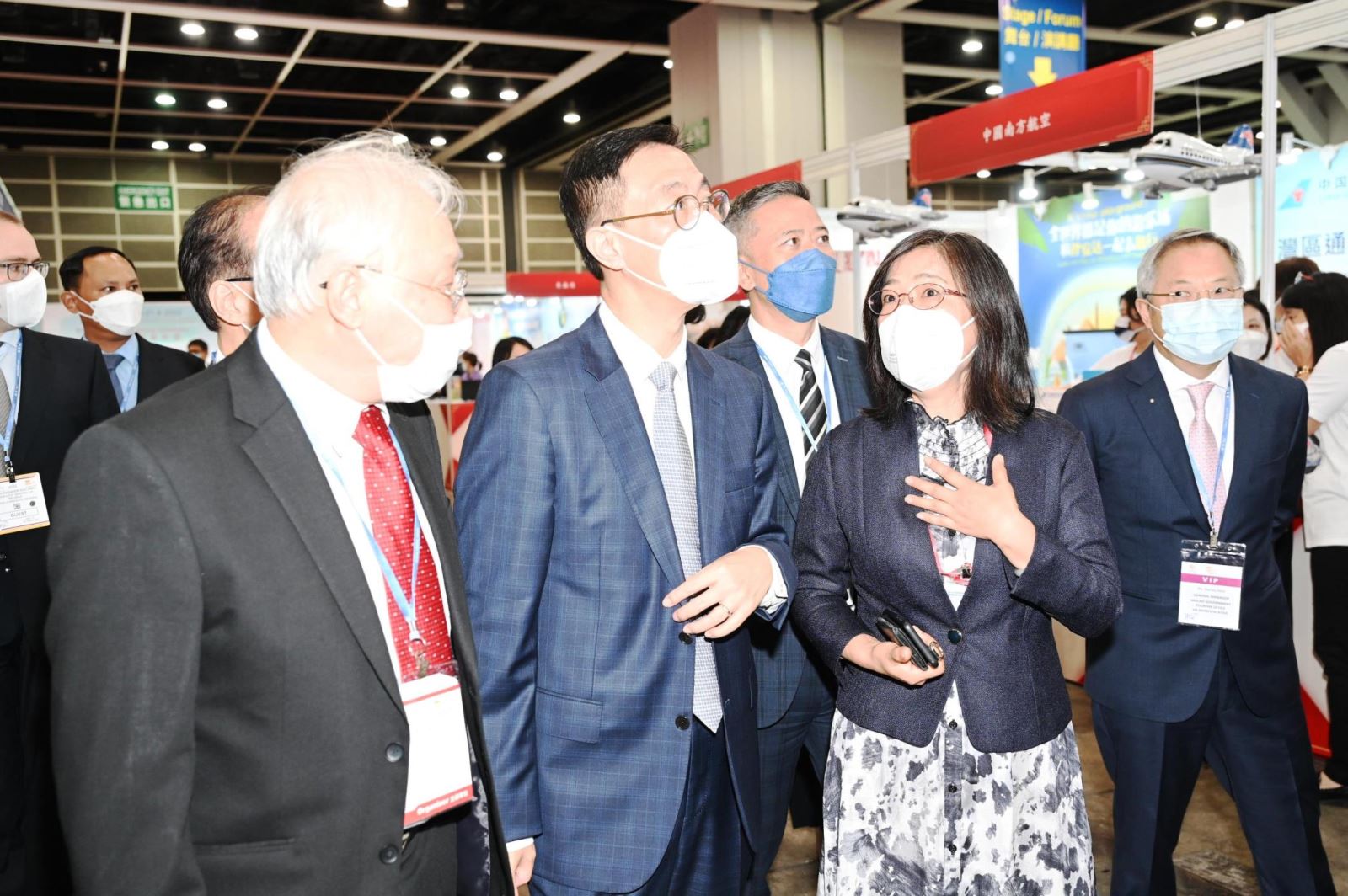 Widely regarded as a top event in the city's tourism industry, ITE's regular mission is to facilitate exhibitors conducting various kinds of travel business with trade and travelers. However, it also been promoting tourism recovery in recent years.
For example, ITE had "Reconnect & Recover" as main theme last year and have "Onward to Full Recovery" for this year! Full recovery may be in sight, now still more an ongoing process.
EXHIBITORS - MORE & HIGHLY INTERNATIONAL
With outside and overseas exhibitors greatly increasing their presences this year, ITE2023 will draw over 400 exhibitors of which over 70% from outside and overseas; and will occupy 4 halls which double the scale over last year to around eighty percent of the pre-pandemic 2019!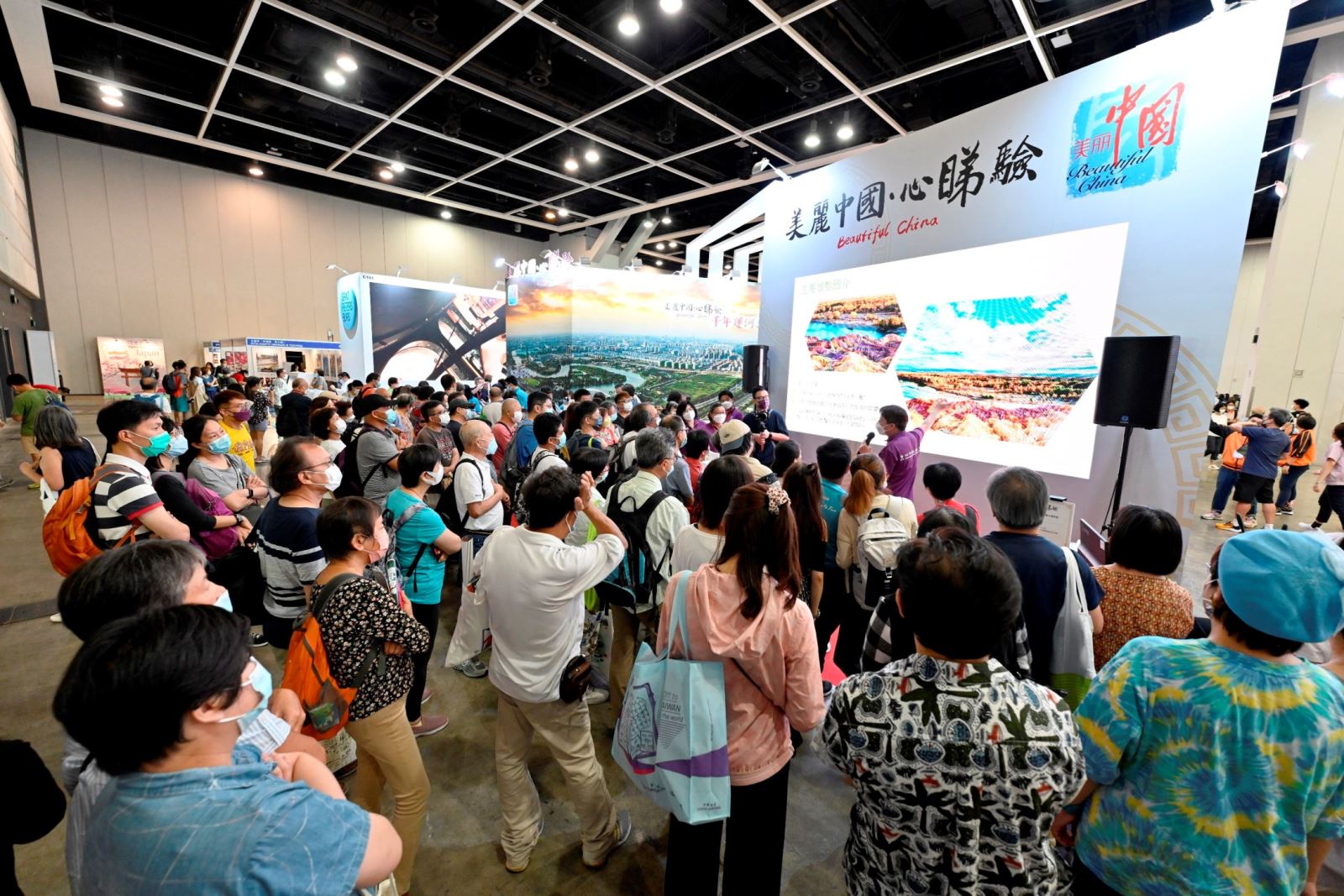 The ITE 2023 exhibitors, which include independent exhibitors, local rep offices and official pavilions / stands by around 80 tourism boards at national, regional, provincial or municipal levels, come from some 50 countries and regions in and outside of Asia.
Specifically, they are Armenia, Australia, Azerbaijan, Cambodia, Canada, mainland China (some 20 provinces), Czech, Georgia, Germany, Hong Kong, Iceland, India, Iran, around 10 Japanese prefectures/regions, Macao, Sabah of Malaysia, Maldives, Nepal, Papua New Guinea, Philippines, Poland, St. Petersburg of Russia, Samoa, Saudi Arabia, South Korea, Taiwan, Tanzania, Thailand, Ras AL Khaimah of UAE and Vietnam.
Among the above, some 30% are new. Also, visitors will find highly popular destinations stepping up their presences.
SNAPSHOTS OF EXHIBITORS
  The China (mainland) pavilion, which is over 1.5 time bigger than in 2019, has the largest expansion and remain the largest. It incorporates 9 individual pavilions by provinces and cities; overall includes co-exhibitors from around 20 provinces; and bringing in more cultural performances including the legendary Lion Dance which performs on poles 2 meters tall, and other performances which been listed as UNESCO Intangible Cultural Heritage.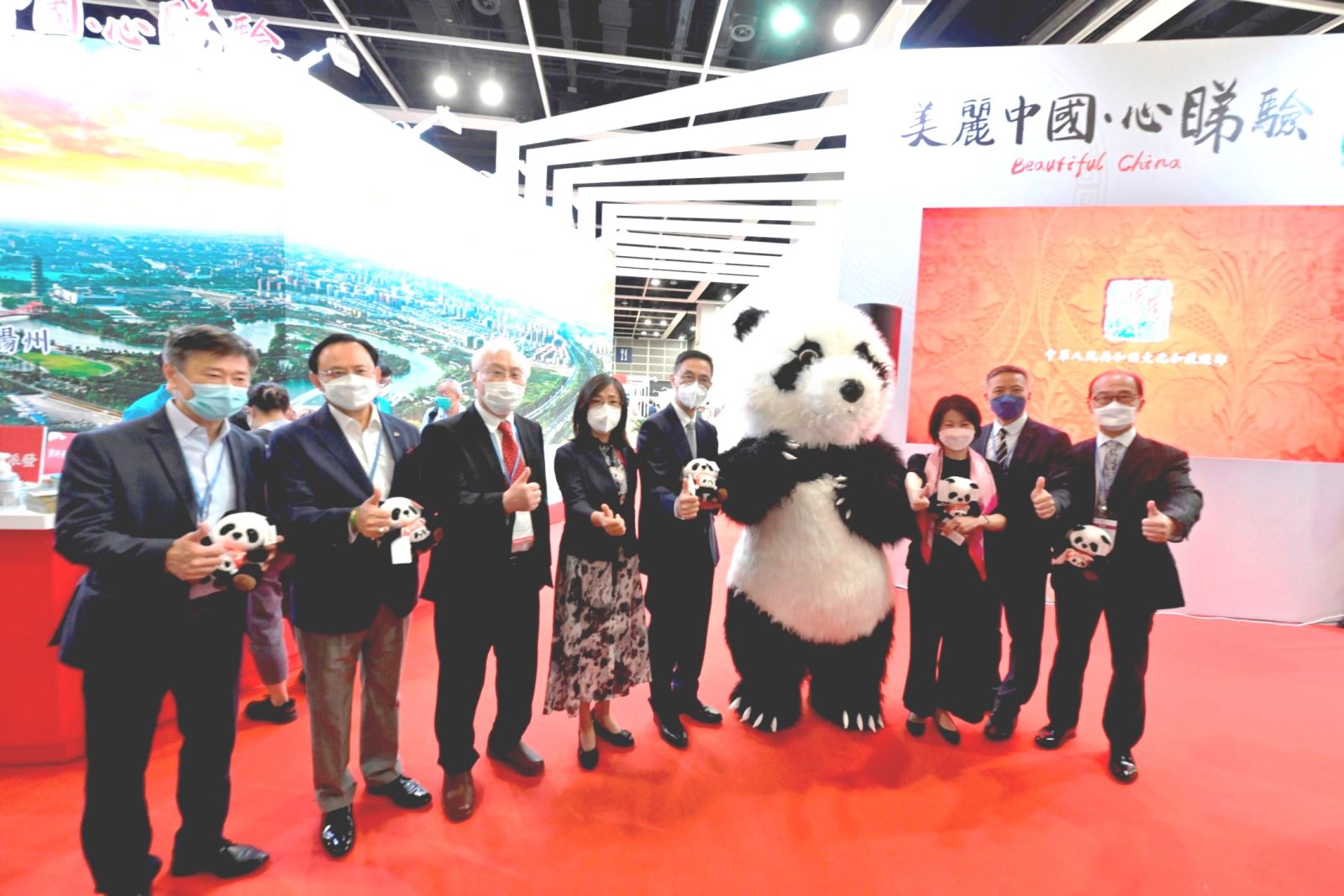 For the highly popular destinations, expanding scale back to pre-pandemic level are pavilions of Hong Kong, and Macau which will feature over 40 co-exhibitors; while Taiwan, Japanese prefectures and Thailand not only repeating but also enhancing their presences; and South Korea will stage a pavilion.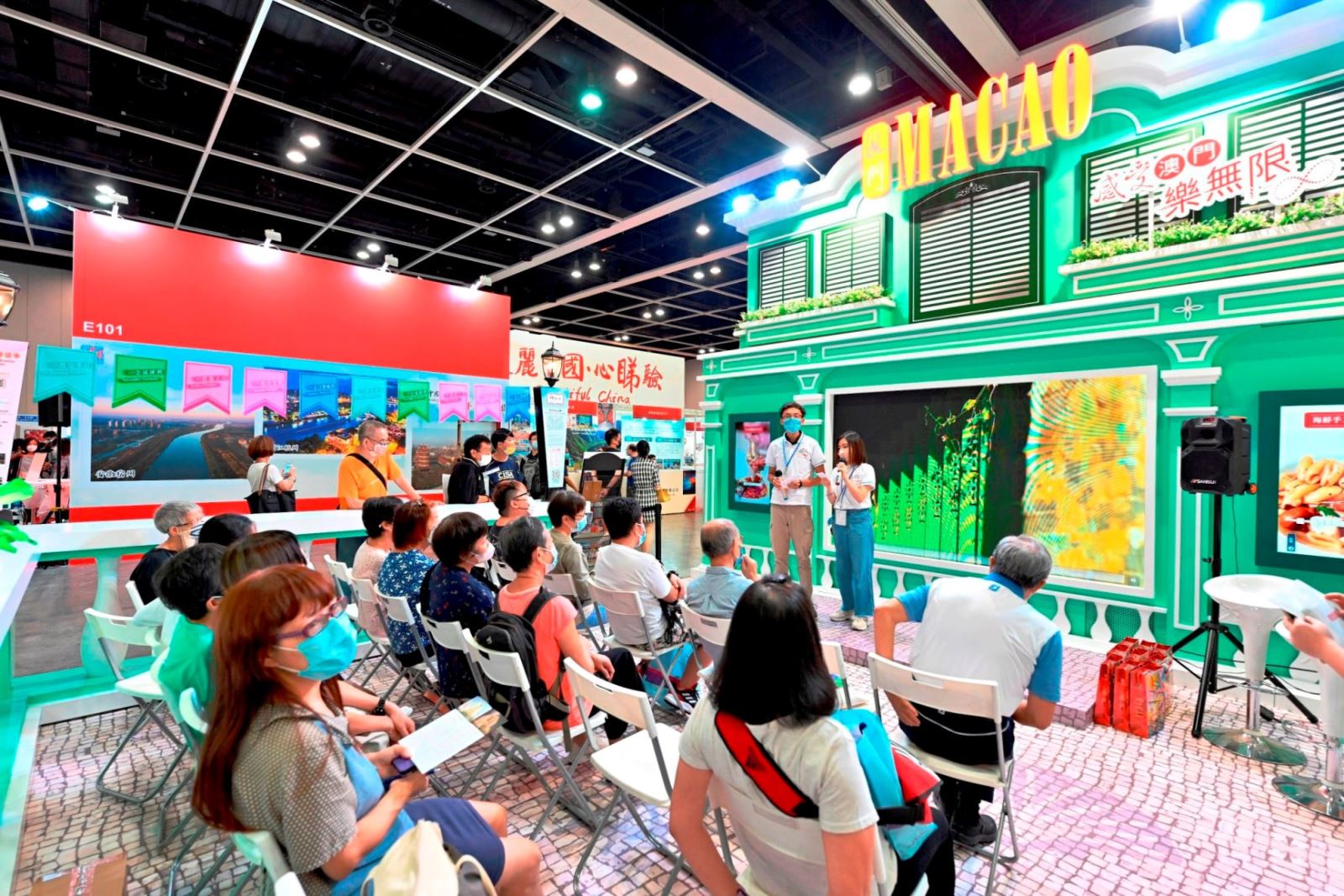 Coming back from the far north are Yellowknife in northern Canada and Iceland which famous for great views of aurora; and St. Petersburg is coming back with new Russian exhibitors. For a change, hiking in Nepal, or sun and sea in the Philippines, Sabah of Malaysia, Okinawa and Maldives.
QUALITY TRADE & PUBLIC VISITORS
Maintaining separate days for trade and public, ITE2023 expect drawing around 60,000 visitors, which about 75% in pre-pandemic years, coming from Travel and MICE trade, and the public.
As borders reopen, ITE are welcoming back buyers and trade visitors especially those from southern China where cross border transports readily available. In fact, some 3000 buyers and trade visitors from China (mainland) of whom around 2000 from Guangdong attended ITE in 2019.
Travel interest remain strong in Hong Kong and ITE visitors have more budget for traveling! A survey in end April received 2157 replies largely from ITE public visitors found over two-third respondents will spend more on travel in coming year, 49.5% will have three or more overseas holidays in coming year, and over 80% prefer traveling in FIT!
ITE COVERS MAJOR MARKETS
Pre-pandemic, Hong Kong often ranked World's 11th or 12th and Asia's 3rd or 4th largest source market with outbound spending of US$26.9 billion in 2019. It belongs to the Greater Bay Area (the Bay) which also include Guangzhou, Shenzhen, Macau and other Guangdong cities.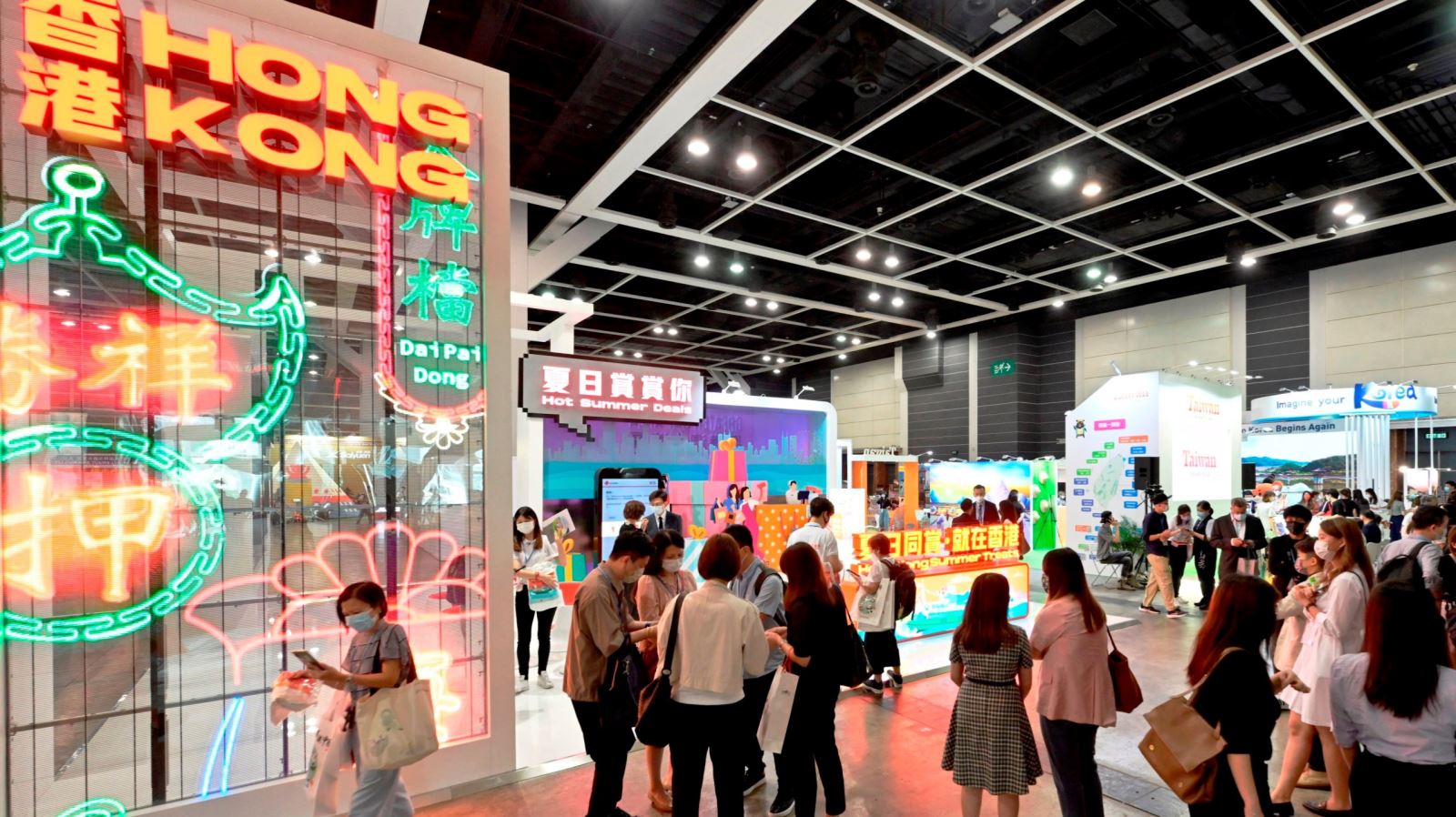 The Bay, which would have ranked World's 12th largest economy by GDP in 2018, had 86 million people and combined GDP of USD 1,669 billion in 2020. There are extensive cross border transports like high speed train, mega-bridge and turbo jet ferries linking Hong Kong and various cities of the Bay.
THEMED TRAVELS PROMOTED BY SPECIAL DISPLAYS
In addition to exhibits and exhibitors' seminars, themed travel are highlighted in ITE also by special displays, which joint effort with our business associates. There is a Special Display In-depth (Culture) Travel in Hong Kong which highlight "Craftsman & Old Shops", "Revitalized Village" and "The city's Sky Mirrors" etc., and another one on the Greater Bay.
Hong Kong Government has scheme to promote and support study tours. Two separate competitions one on School Adventure and the other Study Tour Route Design which drew over 60 competing teams will hold their winner displays and award ceremonies in ITE. Attending the ceremony are the participating students, teachers, school administrators and parents etc.
PRACTICAL TRADE PROGRAM
ITE's trade program include presentations by various official pavilions, Individual Meeting Scheme for quick dating between buyers and sellers, free online promotion for exhibitors' own trade seminar, seminars on related new law / regulation and overseas assistance and on destination updates etc.
PUBLIC TRAVEL SEMINARS HIGHLY POPULAR
ITE's public travel seminars and performances, each of which last for about 30 minutes, total nearly 90 this year. They are highly popular and some can get as many as 150 or more audiences! It is a common scene visitors queuing for the next seminar, and the smooth switching from one seminar to next require no supervision.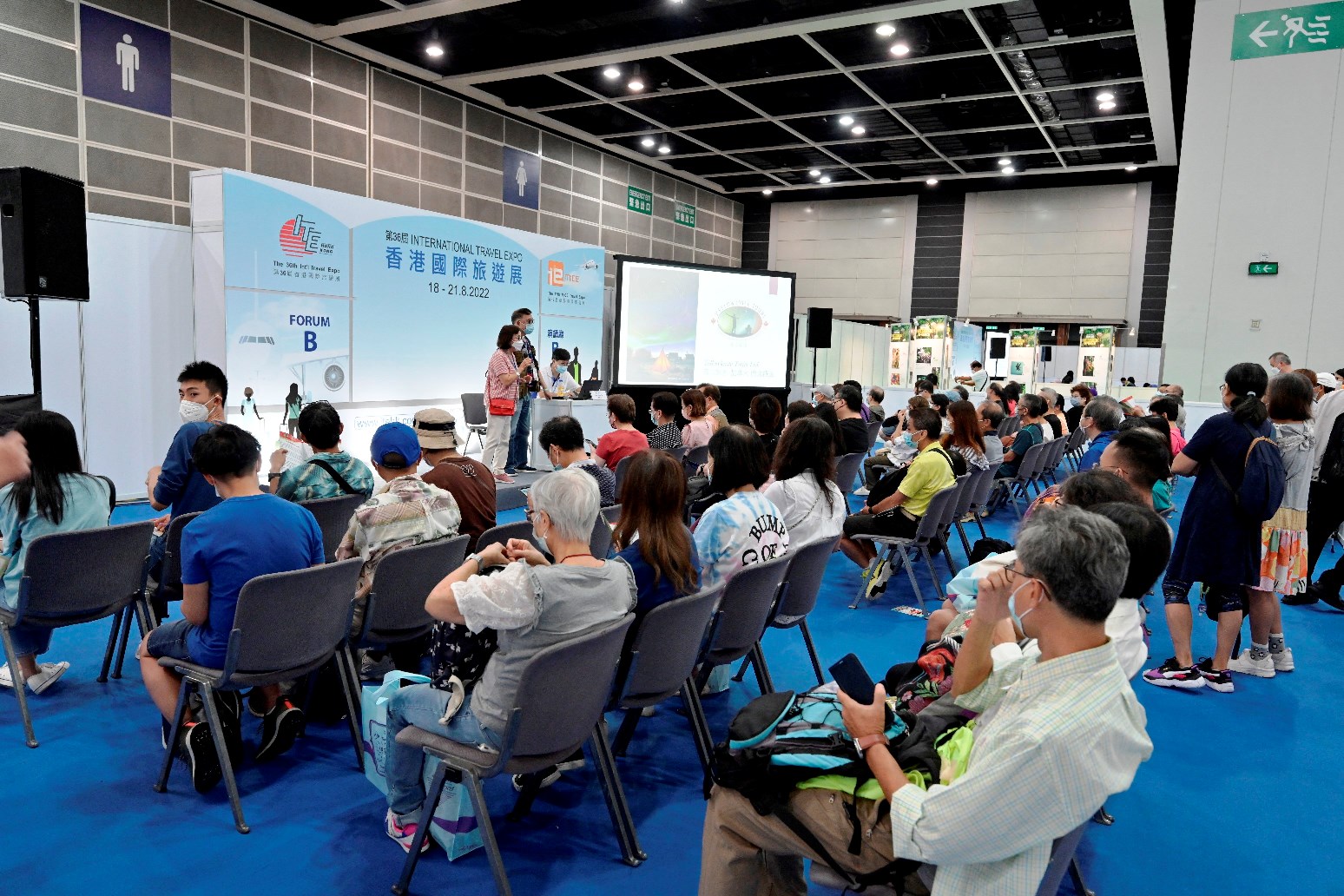 Many of our public visitors are quality FIT travelers, who take multiple overseas holidays a year, will use these seminars when planning for future holidays.
To ensure quality, seminar sessions are not available for rent. Instead, interested exhibitors can apply and if approved will be offered free time slot of 30 minutes and to improve their chance of success some will nominate KOL as their speaker. The organizer also invites KOL who may cover topics not necessarily related to any exhibitor.
ADMISSION – POLICY & OPENING HOURS
For admission into ITE2023, its first 1.5 days require registration with business card, while in remaining 2.5 days visitors can pay fee say by Octopus card at entrance. Please note admission policy and fees can be different on different day or session.
In short, travelers will find ITE convenient for collect travel info including tourist map and last mile info, have face to face discussion with suppliers, and for booking and planning of holidays in summer and beyond which hopefully more international flights are available. Also, visiting ITE can be fun but do remember looking out for great offer!