China is lifting its strictest "zero-covid" policy, a crucial turning point for future Chinese outbound tourism
Recently, good news for the travel industry in China spread nationwide - procedure simplification of inbound testing, shortening of the quarantine period and optimization of COVID control; moving away "zero-Covid" policy and looking to "live with the virus" like the rest of the world. Professionals in the travel industry see these as signs of reopening of outbound travel and they think the industry needs to get prepared to capture more market shares and win at the starting line.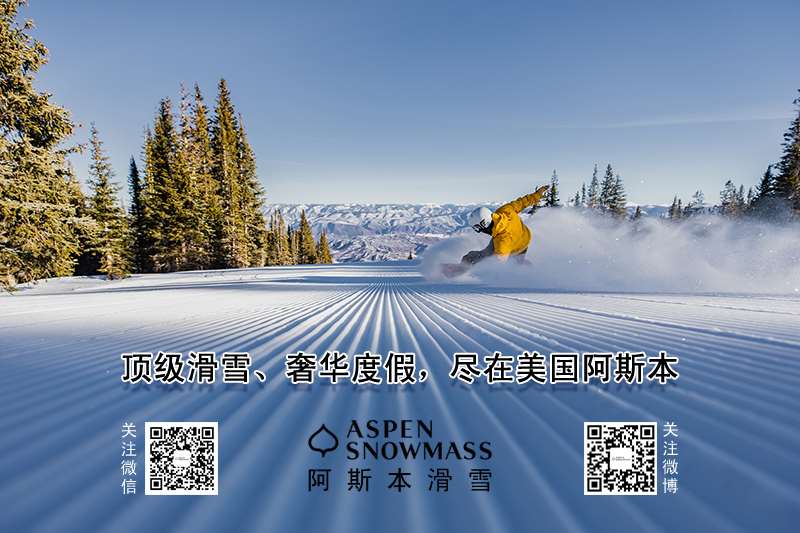 Aspen Snowmass, top luxury ski destination in the USA for family vacation
China lifted the Epidemic Prevention policy, released the notice of "20 measures" about the optimization of COVID-19 rules
China State Council's Joint Prevention and Control Mechanism released a notice about the optimization of COVID-19 prevention rules on November 11th, which proposed 20 measures to further upgrade the disease control and was seen as a sign of Restarting Outbound Travel.
Rule details such as: Canceling the circuit breaker mechanism for inbound flights; Inbound travelers will only need to provide one, rather than two, negative nucleic acid testing results taken 48 hours before boarding; Quarantine for incoming travelers will cut from "7 days of centralized isolation plus 3 days at home" to "5 days of centralized quarantine plus 3 days of home-based isolation" etc., those measures will benefit the recovery of aviation and tourism industry.
Less than a week later, the Ministry of Culture and Tourism of China clarified the restart of cross-province tourism, which directly stimulated the rapid recovery of the domestic tourism market.
Meanwhile, in the past few days, the travel policy of many places in China has been gradually liberalized from closed-off management. At least 48 cities in China no longer check nucleic acid testing results; the requirement of nucleic acid testing adjusted from "should be tested " to "willing to be tested ". On December 6, all passengers can enter the Capital Airport Terminal and Beijing Daxing International Airport Terminal with normal temperature and health kit without checking nucleic acid testing results. Those make the industry see the signal of further recovery of the tourism industry.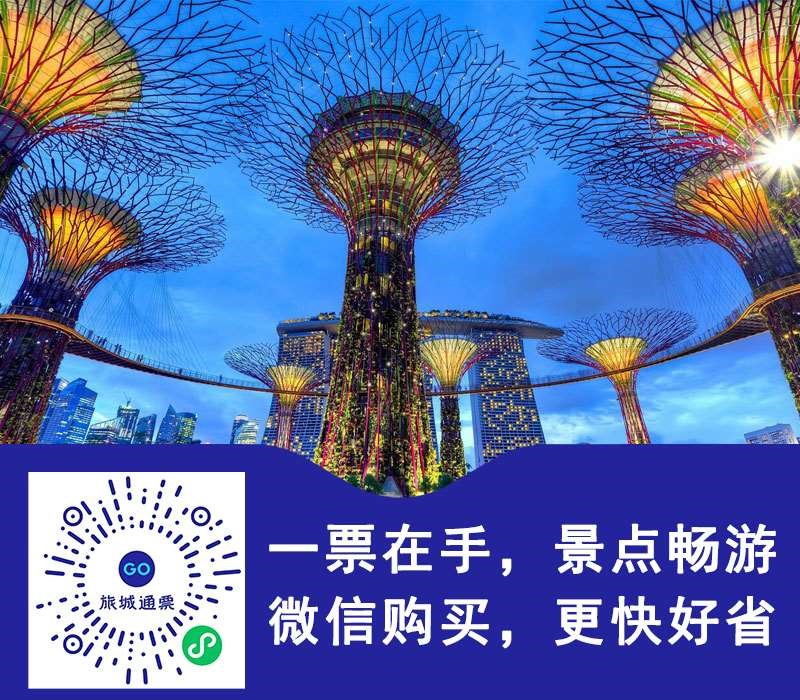 Go City, provides Chinese tourists a better way to see and experience the world's greatest destinations
International airlines increase flights intensively, passenger traffic doubles
According to the Civil Aviation Administration of China (CAAC), there are 840 international passenger flights per week in the 2022/23 winter-spring season, an increase of 105.9% compared to last winter and spring seasons.
The market demand for international routes has rebounded to a certain extent under the stimulation of capacity increase and favorable policies. Data from Umetrip shows that in November, the number of inbound and outbound passengers of domestic airlines exceeded 265,000, an increase of about 18% compared with the previous month and nearly 110% compared with last year. At the same time, the average airfare for international air tickets fell in November, with an average fare (excluding taxes) of about 7,746 yuan, down nearly 23% from the previous month.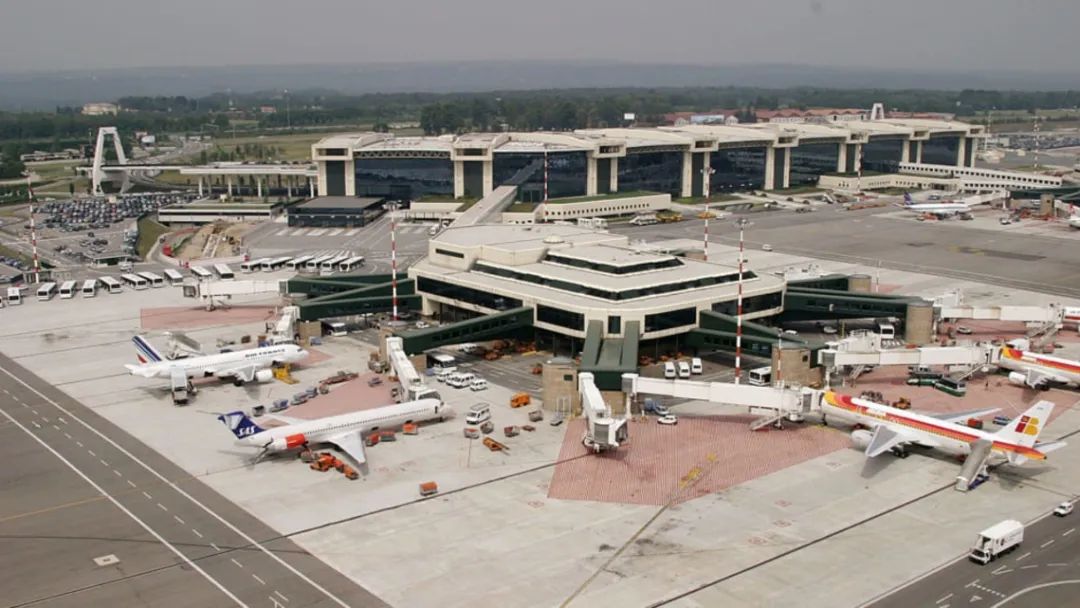 Milano Malpensa Airport, the main airport for Chinese and Italian passengers
Travel companies urgent to prepare for outbound travel, plan ahead to cope with the surge in travel demand
Although outbound travel is still on hold, travel companies already regained confidence from favorable signals, and they have kicked off preparations for the outbound and inbound travel market. As of Dec. 4, travel platforms including Ctrip, Airbnb, and Fliggy have started to recommend travel products overseas, seeking cooperation with global suppliers on one hand, and trying to lay out the future outbound travel market at the technical level on the other.
In the second quarter of 2022, the overall bookings of overseas air tickets and hotels on Ctrip grew by more than 100% year-on-year, and its performance in Europe and the U.S. market exceeded that of the same period in 2019. In the first half of 2022, Ctrip App ranked top 10 in the global travel App download list, for the first time. At the 2022 Global Partner Summit, Ctrip released the "Super World Trip" IP, which will cooperate with more overseas travel partners and recommend them to tourists in the future.
In the past six months, Airbnb has repeatedly increased its development in the outbound travel market in China by upgrading products and launching related experiences and activities. And recently, Airbnb announced the launch of more than 60 kinds of special categories covering 4 million unique properties worldwide at its outbound travel product press conference, at the same time, it designed an "immersive exploration" model for the Chinese market, with which consumers can explore the listings in an immersive way by short videos.
As to the travel platform of Fliggy, it cooperated with Spanish travel technology service platform TravelGateX to welcome more international hotels and suppliers through system docking between the two parties, to further enrich consumers' choice of international hotels in the future.
In fact, China had already become the world's largest tourist source country before COVID-19. According to the China Outbound Tourism Development Report 2020 released by China Tourism Academy, China's outbound tourism market still maintained its growth in 2019, reaching 155 million trips, up 3.3% year-on-year compared to 2018. With such a huge outbound travel market, it's easy to see why so many travel companies are actively preparing for the restart of China's outbound tourism.
Swiss Quality Hotels International, satisfying Chinese visitors with wide options
45% of the countries in the world lift travel restrictions, tourism still will be a booming industry
According to data up to October 17 from Ctrip, 83% of the world's countries are free of inbound quarantine, 63% are free of nucleic acid, and 100 countries have fully lifted travel restrictions set for COVID, which accounts for about 45% of all countries. Worldwide, travel has back on track.
World Travel and Tourism Council (WTTC) predicted that over the next decade, tourism is once again expected to be a major power of economic growth, which will drive GDP growth more rapidly than any other sector.
China Tourism Academy shows that Chinese citizens spent US$133.8 billion on outbound travel in 2019, with a growth rate of more than 2% and a per capita spending of US$863, ranking first in the world in total spending on overseas travel (global travel spending in 2019 was US$148.24 billion), made up 23.8% of the global total. Estimation of a $400 billion loss due to the absence of Chinese tourists in the international tourism market in the past three years.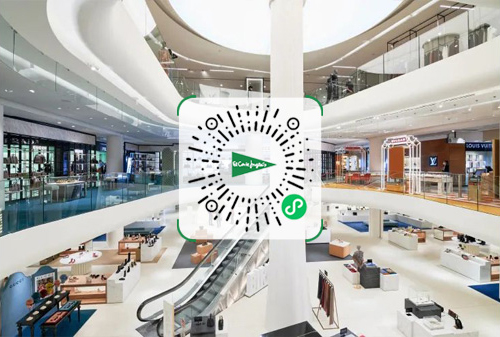 El Corte Inglés, Chinese shoppers' must-visit shopping destination in Spain
With pandemic prevention policy shifting from "zero-Covid" to "coexistence", people in the travel industry believe the restart of the outbound tourism is moving toward further. More overseas destinations and travel companies are taking action to increase their promotion in China.
Related news in Chinese: http://focus.lvyou168.cn/special_topic/20221206/62258.html