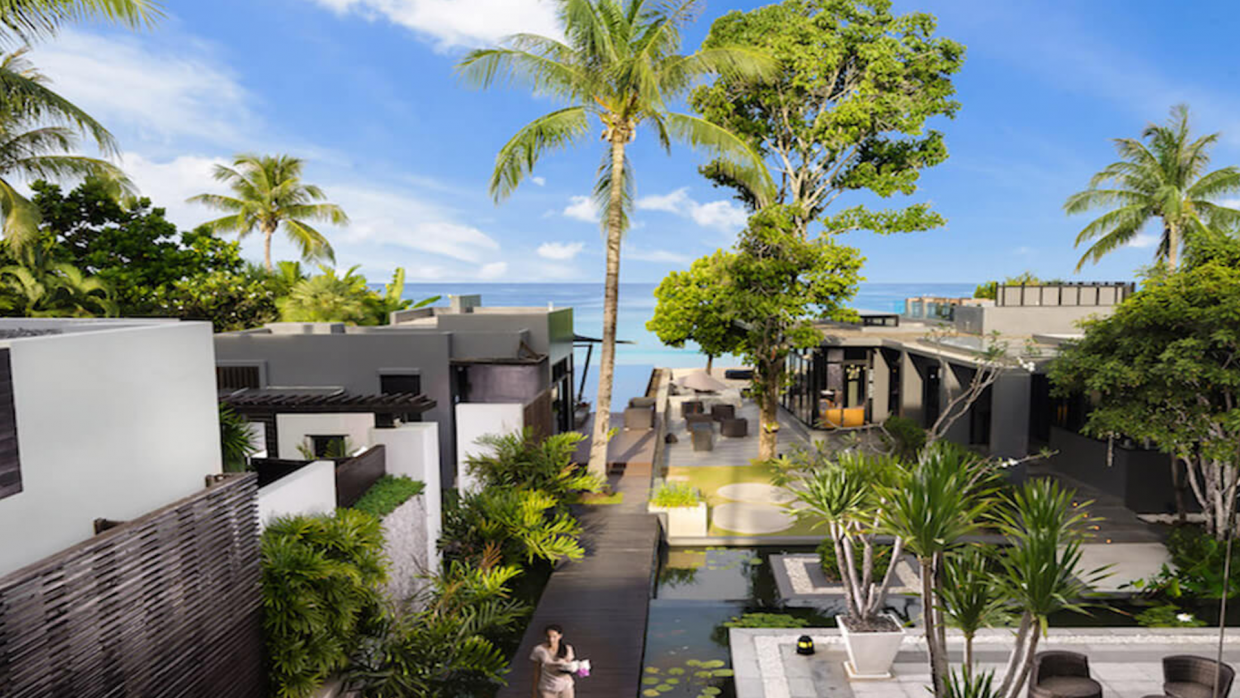 "Ensuring hygiene is the top priority," says AKARYN Hotel Group, "[we do] frequent cleaning and using hospital grade solutions throughout the hotel. [we anticipate] Summer and Autumn will continue to have tail end effect of social distancing. Image: aleenta.com
Now, as Thailand emerges from their astute handling of the COVID-19 pandemic — and looks towards opening up to the world — it must focus on presenting itself as a destination that priorities the safety of its visitors, and in the process, regaining the trust of its most lucrative market, China.

For years, Aleenta Phuket-Phang Nga Resort & Spa has advertised its Mandarin-speaking staff and China-tailored menu options as selling points on Chinese travel websites. Today, it presents a hygiene certificate demonstrating compliance with the Civil Aviation Association of China (CAAC) standards.
Beyond local proactivity, the return of Chinese travelers, once projected to top 11 million in 2020, will depend largely on three factors — government facilitation, airlift, and consumer willingness.

Government Support
Thailand has a strong track record of mobilizing and adapting to Chinese outbound tourism. Backed by the Thai government's visa-on-arrival policy, Chinese tourist numbers grew from 1.2 million in 2010 to 10.9 million in 2019, a year in which it began trialing waiving visa fees.

At a moment of geopolitical tension between China and a host of other nations, the goodwill projected by Thailand's official tourism arm — and the absence of government finger pointing — will remove one diplomatic barrier as the country hopes to reopen to Chinese travelers.

Airlift
Affordable flights have been the backbone of Chinese tourism to Thailand. Beginning in 2012, budget airlines launched flights from more than a dozen Chinese cities and over the following six years seat capacity would increase fivefold.
"Airlift is everything," says Bill Barnett of C9 Hotelworks, a hospitality consultancy focused on Asia-Pacific. "You can't stay there if you can't get there."

Chinese Consumer Sentiment
Although Chinese travelers are prioritizing short, domestic trips over the coming months, Thailand's competent handling of the pandemic, and relatively proximity to China place it among the most desirable outbound destinations.

A survey from mid-April focused on potential Chinese travelers to Thailand from Tier-1 cities showed 53% looking to travel abroad in 2020, with 71% considering Thailand. "Chinese people feel short-distance [travel] is safer and more flexible," says Ashley Dudarenok, founder of China marketing agency Alarice, noting that the affordability of a Thai holiday will further the appeal.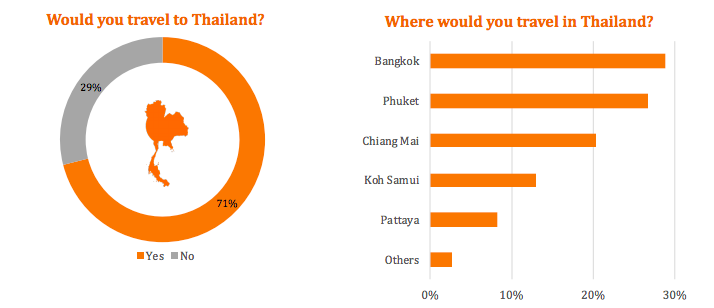 "The best way to address this market is digitally and understand the cultural and language nuances," says Bill Barnett, Managing Director of C9 Hotelworks.