Asia United Bank has signed an agreement with Tencent to enable Philippine merchants to accept WeChat payments. SafeCharge, a British payment technology company, has made WeChat Pay available in UK.
Rebisco group-led Asia United Bank (AUB) has become the first bank in the Philippines to roll out mobile payments system WeChat Pay, allowing Chinese tourists to conveniently make payments using their electronic wallets.
"WeChat users spend an average of about 90 minutes and 33 times each day [on the app] and it is imperative for a technologically savvy institution like AUB to help make life easier for its massive and thriving Chinese-user base," said AUB chief transformation officer Jacob Ng.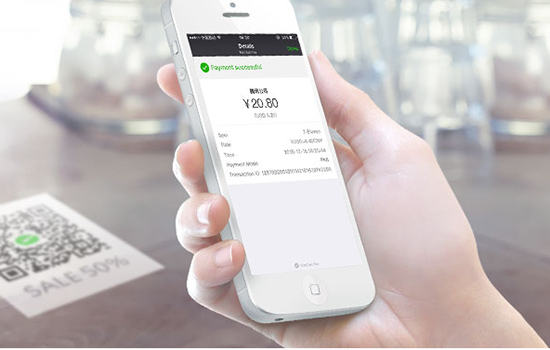 WeChat has worked with SafeCharge, a
British
payment technology company, to make WeChat Pay available at point-of-sale locations in the UK for the first time.
During the next four months, SafeCharge will provide more than 1,000 Camden Market vendors with a software update that enables in-store payment terminals to generate QR codes and perform WeChat Pay transactions.
Craig Jacoby, head of retail payments at Safe-Charge, said WeChat Pay will soon be available at other shopping destinations in London, and the service is also launching at six large retailers in Paris as WeChat moves forward with its international expansion.