Chiloé Archipelago in Chile has been chosen as "10 Hidden Islands You've Never Heard of" by the website The Huffington Post.
Remote and protected from the masses of humanity and the stress of modern life, such is the nature of the 10 islands chosen by the website The Huffington Post in an article entitled "10 Hidden Islands You've Never Heard of".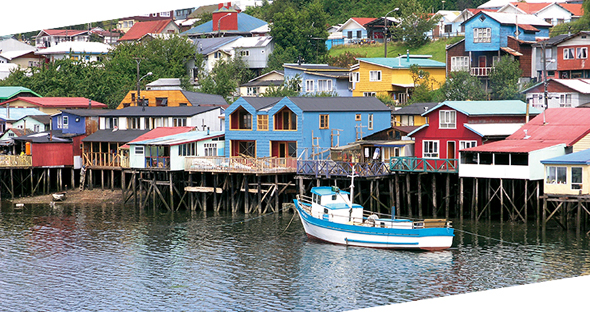 Among the 10 islands mentioned appears the Chiloé Archipelago of
Chile
, of which the hospitality and traditions of its people, their colorful stilt houses, churches, national park and countryside are highlighted. Curanto (a traditional dish consisting of shellfish, meat, potatoes, vegetables and dumplings) is also mentioned as a not to be missed attraction of the area, and sailing or kayaking around the islands to see Magellan and Humboldt penguins is recommended.
Lonely Planet had previously elected Chiloé as one of the world's ten most interesting destinations for a vacation. The geography of the island is composed of fields, sea and forest, with a culture that is reflected in its buildings, cuisine, mythology and the hospitable nature of its inhabitants, a mixture of
Spanish
colonists and the Huilliche people.
Relevant Chinese News:
智利-奇洛埃岛获评"全球十大鲜为人知的隐匿岛屿"