Malaysia Airlines launched its online travel portal
Malaysia Airlines launched its online travel portal
Malaysia Airlines launched its online travel portal (www.MAStraveller.com) today by kicking off with an exclusive run of Destinasi Bajet Jom MAS! travelogue on the site.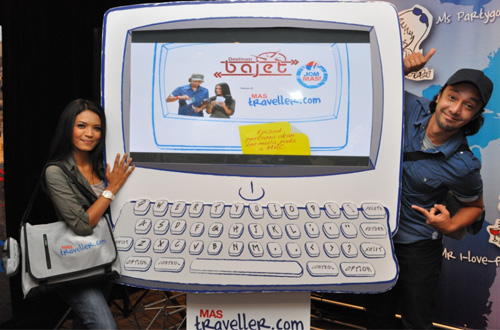 Malaysia Airlines Senior General Manager Communications, Indira Nair said, "There is a difference between being a traveller and a tourist. A traveller sees travel as an experience and appreciates the insights from people who have either visited the place or have lived there before. A tourist, on the other hand, plans his trip around 'must-see' sights and the opportunity to talk about the great tourist spots he has visited.

The travel portal is divided into three main section sections: Home, Destinations and What's New.
  Source: Malaysia Airlines