To establish connections between tourism and music festivals, co-organise the activities of the Fitur-Festivals stage and facilitate participation among the APM members, are some of the goals of the agreement.
IFEMA and the Association of Music Promoters, APM, signed this morning a collaboration agreement to organise the FITUR FESTIVALS section, within the next edition of the International Tourism Fair,
FITUR
2019, to be held from the 23 to the 27 January at Feria de Madrid. The document was signed by the general director of IFEMA, Eduardo López-Puertas, and by the president of the APM, Albert Salmerón.
This alliance also contemplates establishing a direct relation between APM and the Fitur-Festivals section, with the purpose to establish connections between tourism and music festivals, as well as to co-organise the activities for the FITUR FESTIVALS stage and to facilitate participation by APM members, among other actions.
For IFEMA, as pointed out by its general director, Eduardo López-Puertas "the agreement with APM is an important backing for the FITUR FESTIVALS section, presented for the first time in the 2018 edition in response to the growing segmentation and professionalisation of FITUR and which, in this case, focuses on one of the segments that is generating new growth and expansion opportunities for tourism activity.
APM members organise 80% of the concerts held in Spain, therefore collaboration is without a doubt strategic in publicising this platform, aimed at promoting festivals and the destinations that host them."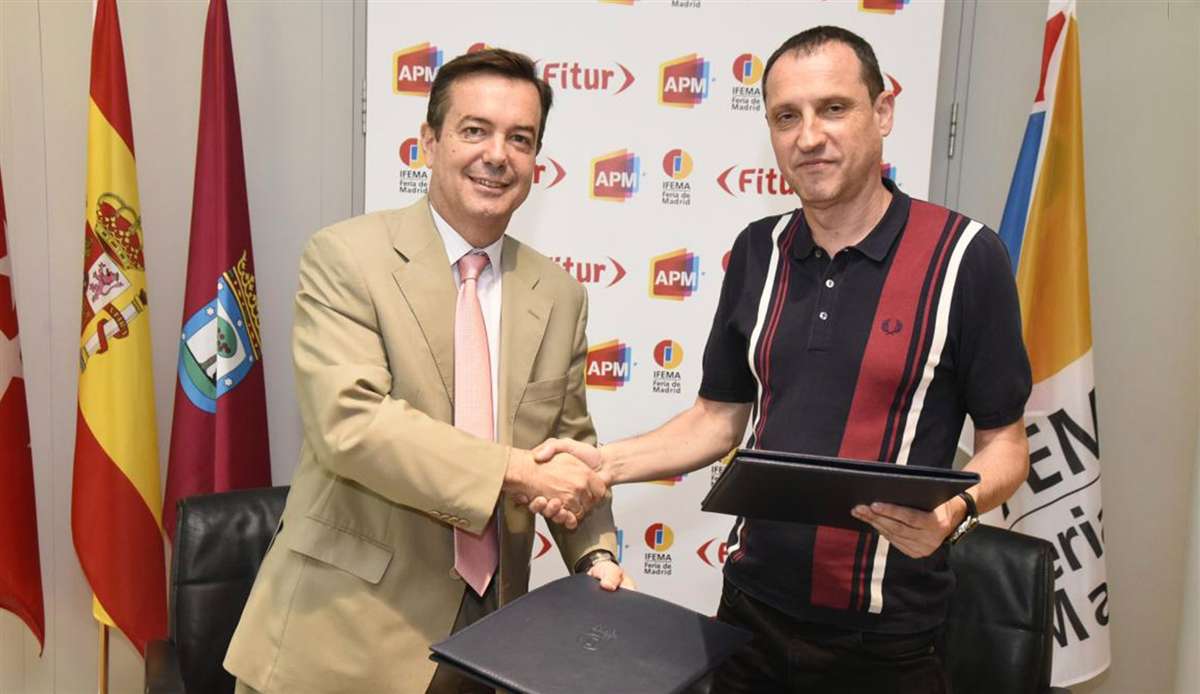 The president of APM, Albert Salmerón, said that they are satisfied because this collaboration shows the degree of support that festivals provide for the country's tourism and because, for the second year, a platform such as FITUR provides an area for them within the project. "It is proof of the important economic impact of music and festivals in Spain, providing added value to the country's cultural offer", he concluded.
2017 was a record season for festivals in Spain. The offer is increasingly more pluralised and it multiplies, covering the entire country. Festivals such as the Primavera Sound, Viña Rock, Dreambeach, Mad Cool, Sónar, among others, have become references in the industry, and in some cases the tickets are sold out months before the event. The 25 festivals with the most attendees add up to over 3 million spectators, directly affecting the economy of the town (accommodation, food establishments, transportation...).
The relationship between both organisations is further consolidated with this action, because in early 2018 IFEMA joined the APM as a partner. IFEMA was also the setting chosen for the presentation in February of the ninth edition of the Live Music Yearbook to the country's general and specialised media.