Director of Tourism of Jamaica Tourist Board attends World Routes in Guangzhou, China
Mr. Donovan White, Director of Tourism of
Jamaica Tourist Board
, attends a World Routes Conference in Guangzhou, China, from September 16 to 18. During the 3-day event, talks are underway with several Chinese airlines over the possibility of adding Jamaican airports to their route network.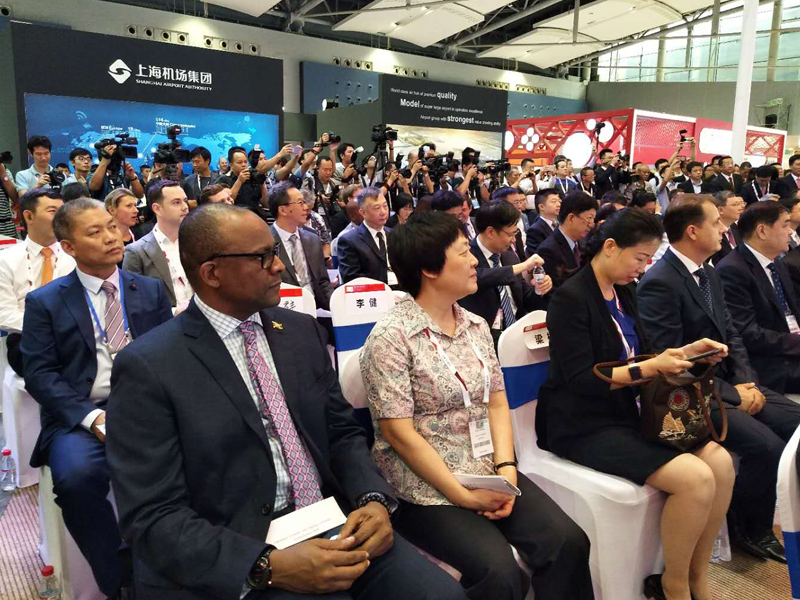 Mr. White at the opening ceremony of World Routes sitting next to the Secretary General of Chinese Airports Association
China will have more than 130 new airports by 2025, which will bring the total number of airports to 370, said Wang Zhiqing, Deputy Director of the Civil Aviation Administration of China, at the 24th World Route Development Forum.
Last year, China launched 382 new international air routes, with the total international air route number increasing to 1,634, twice that of 2015, Wang said, also citing 550 million trips by plane last year in China, which accounted for 16.3 percent of the global total.
| | |
| --- | --- |
| | |
| Guangzhou welcoming World Routes in Style | Lion dance is truly very Canton style even making loud noise at the opening ceremony |
Now, there's no direct flight between China and Jamaica, and it takes hours to transfer in the US, Canada, or European countries. But Jamaica has been in discussions with China with the plan of launching air routes to connect Jamaica and China, which will allow it to tap into the Chinese market substantially.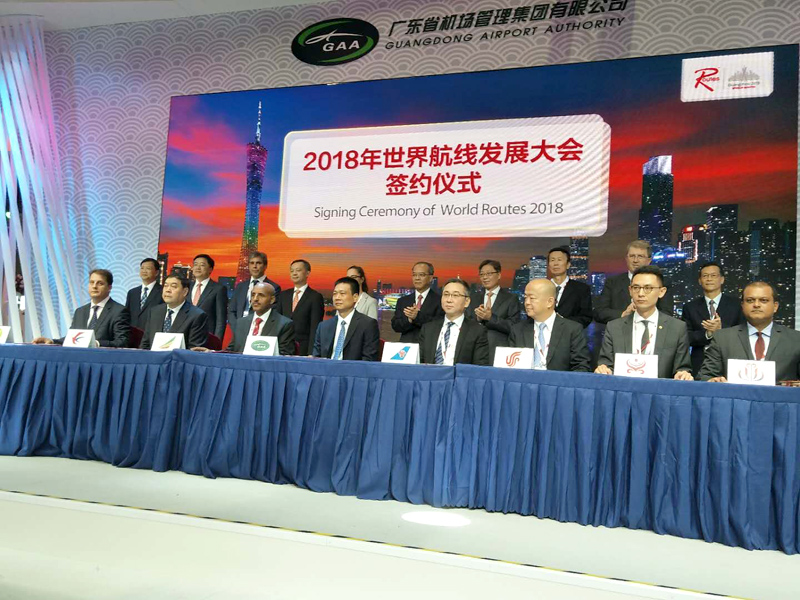 Signing ceremony of World Routes 2018 in Guangzhou
Representatives of more than 300 airlines, 700 airport management bodies, and 130 government departments and tourism authorities from more than 110 countries and regions are attending the forum.