Outbound tourism resources recommended by World Travel Online shines at BITM 2017
During the event, the booth of World Travel Online was one of the highlighted focuses of a great deal of attention, as it gathered a diverse portfolio of international destinations and tour service suppliers, as well as connecting them with quality buyers in China.
Inaugurated by CEMS in 2017, the premiere
Beijing International Travel Mart
(BITM) is held at China National Convention Center (CNCC) from 16 – 18 November 2017.
World Travel Online
was present at the event as one of its important media partners, and it recommended many outbound tourism resources to China through this globalized one-stop sourcing platform.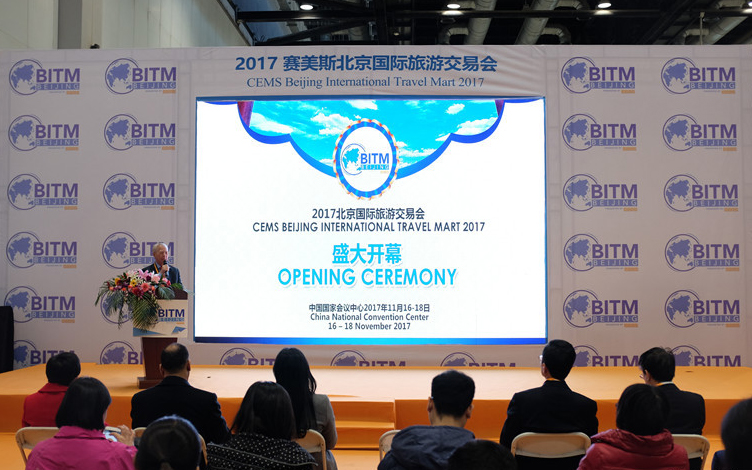 As a globalized one-stop sourcing platform,
BITM also climaxed the current ASEAN-China Year of Tourism Cooperation 2017
Dr. Adam Wu, CEO of World Travel Online said: "BITM serves as the strategic springboard for those who are looking to penetrate China's ever-growing dynamic travel and tourism market. We're glad to introduce the high-quality international destinations and tour companies to Chinese buyers."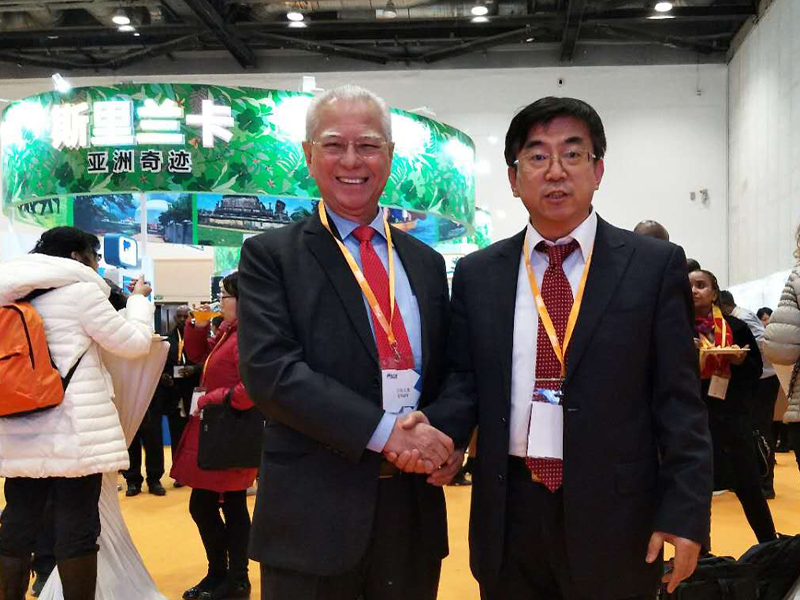 Dr. Adam Wu (right), CEO of World Travel Online said to Mr. Edward Liu (left), Managing Director of CEMS, that
World Travel Online was proud to be a partner of BITM.
The resources recommended by World Travel Online included many destinations and attractions introducing their heritage sites, beautiful natural scenery and exciting outdoor activities, and tour companies showing their quality reception services in details:
Bloomington Convention & Visitors Bureau
and
Aspen Snowmass
in the US,
Sharjah Commerce and Tourism Development Authority
and
Globus Voyages
(Morocco) in the Middle East,
Jamaica Tourist Board
,
Dominican Republic Ministry of Tourism
and
Viajes Pacifico
(Peru) in South America,
The Ministry of Tourism, Antiquities and Wildlife of Sudan
,
HME Crafted Holidays
(South Africa) and
Afrishare Trekking and Safaris
(Tanzania) in Africa,
Nata Worldwide Travel
(Kazakhstan) in Central Asia,
El Corte Inglés
(Spain),
Pan Ukraine Tour Operator
(Ukraine) and
Magelan Travel
(Belgrade) in Europe,
Meeting Point International
,
LATAM Airlines
and so on.
World Travel Online introduced rich tourism resources to Chinese visitors during BITM

Many visitors come to the booth to find information about African tourism,

since it is a popular destination for Chinese now.



In fact, apart from participating in the BITM, World Travel Online also partners up with international destinations and tour companies to launch their promotion campaigns in China, such as Chinese websites and WeChat, to allure Chinese visitors.
China's overseas tourism market is continuing to grow, with 122 million overseas trips made by Chinese tourists last year. That's an increase of 4.3 percent year-on-year, the Annual Development Report of China's Tourism 2017 showed. Spending was also up 5.1 percent on 2015 levels to $109.8 billion. China's increasingly lucrative outbound tourism market has "great potential" and has generated "tremendous business opportunities" for tourist destinations and tour companies across the world.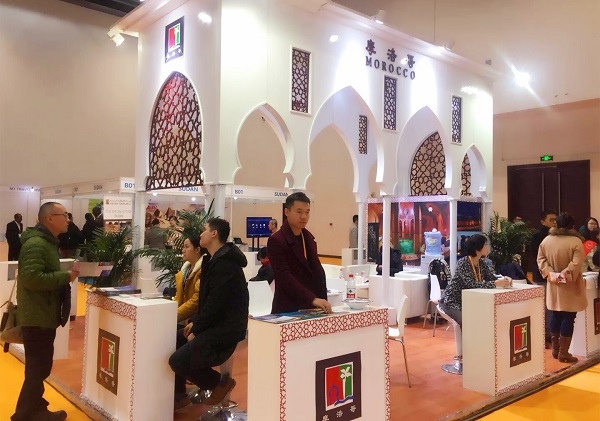 Morocco, a hot destionation for Chinese, saw the number of Chinese tourists rise by 300 percent to 42,000 in 2016.
If you're finding a specialized partner to help you with your marketing activities in China, including social media marketing and other practical support, please feel free to contact us at Service@Chinabn.org to discuss more details about it.